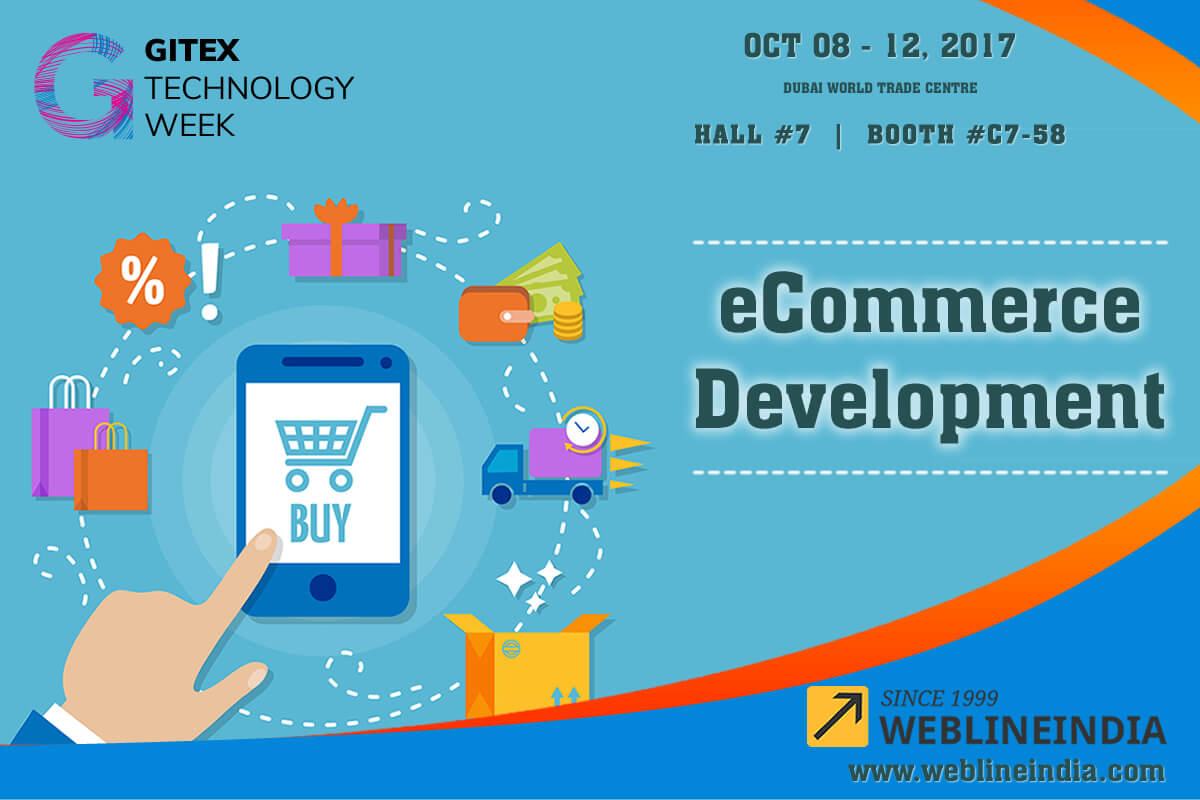 You all must have heard the famous quote – "The only thing that is constant is change." We have witnessed a number of examples of it in our life, through the years. Things are not much different for businesses. They have changed too. The shift of businesses from brick and mortar stores to the online space is the evident example of the change. This has led to the boost of eCommerce store development. Today large number of physical stores have managed to find a space on the online market.
eCommerce development has enabled a large number of small and big businesses to spread their products and services to the larger market area. The ease to find the products, better product categories, easy shipping, easy checkout- all has contributed to the increased popularity of eCommerce development. Simply building an eCommerce store is not enough, you need to have website that comes with easy navigation and has features that attracts customers.
WeblineIndia, which is an offshore software development company based in India since 1999, can be your best part for eCommerce development. Our developers have years of experience and skill-set in eCommerce development and we make use of popular eCommerce development platforms like Magento, WooCommerce, PrestaShop, VirtueMart, osCommerce, X-Cart, nopCommerce, Zen Cart and OpenCart for website development.
Through the years we have created a number of satisfied clients across the globe.
"When you hire an organization for your project, it is obvious that you are confused for selecting the right organization. I was searching for a company to work with and then I found about WeblineIndia and their services, So I reached them with my requirements and they were so excited to work. I wanted to make eCommerce site for my business so I wanted a stable company to work with. They did provide some of their idea for my requirement and the result was so good that I decided to work with them with more projects of mine. They are so proactive, fast responsive and they do have really good design sensibilities. I really appreciate their dedication and efforts toward the work." – Nazeeh Abdul-Hafiz Ba, UAE.
Our developers gets a better idea of the client business, their customer base, products or services before jumping into the development phase. To check out the best of our efforts you can meet the WeblineIndia team at GITEX Technology Week scheduled from 8-12 October 2017.
From the last 37 years, GITEX conducts tech exhibition which lasts for five days. Here entrepreneurs, technology experts, business futurists as well as software development companies come together to build up products and services which has the strength to change the digital space. This is one of the most expensive and huge tech event that takes place around the globe.
WeblineIndia will be exhibiting its services at this event and you can find us at Hall #7, Booth C7-58, World Trade Centre, Dubai.
If you are excited about the event like us and want to participate in the event, then let us tell you that we offer free passes. To get them call our sales executive today.
To fix an appointment, you can simply click here.
We look forward to meet you there.