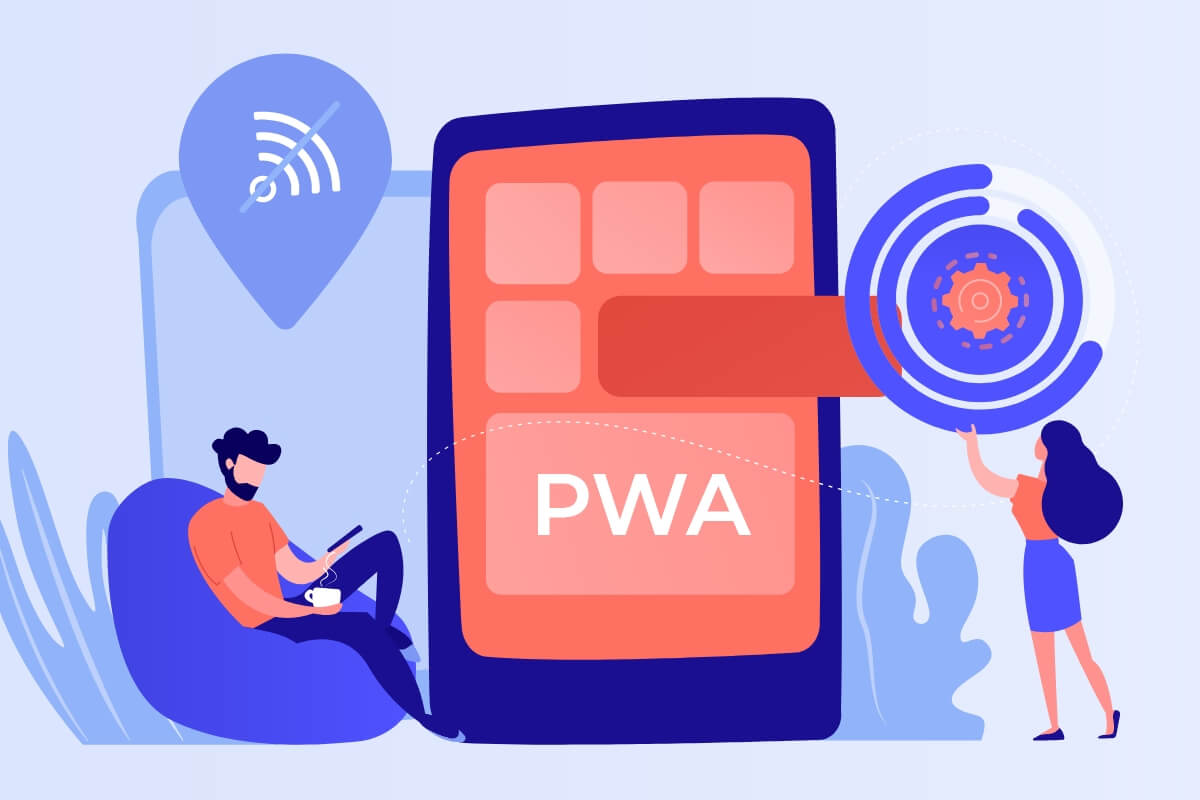 Progressive Web Apps (PWA): The Next Great Trend for The Mobile Web

If we talk about the retail market mobile has been present on the forefront for many years now and yes, it happens to be for a good reason too. One of the researches carried out by IMRG pointed out the fact that more that 50% online sales of 2015 in the UK were made using mobile devices. This move was seen during the fourth quarter of 2015 and the beginning of 2016. This trend is going to move ahead and it will not come as a surprise if you will find majority of the sales taking place using smartphones one day.
One of the recent study states that even 100 millisecond delay in page upload can cost the business negatively in its conversion rates by 7%. Again Google keeps on reminding that every millisecond counts when it comes to capturing the attention of the users. Google is keen on rewarding the website with a ranking boost if it takes care of the customers and offers a great user experience.
With the technology still new and in its growing years many industry sectors and brands are still on the debating phase when it comes to adopting PWAs. Companies are still unsure about the capabilities of Progressive Web App or what company can really offer to improve customer experience for your business processes. The demand of PWA development is moving ahead on the graph because it helps your business presence reaches a wider audience on both the web and mobile with minimal time, expenditure, and effort.

What are PWAs?
–
PWA or Progressive Web App can be called a website that opens in a standard browser all the while offering the same kind of experience just as any native app. PWA can be developed for a number of devices all right from desktop to mobile versions. There is no need to check out an app store to get access to a progressive web app site.
One of the prominent advantages of PWAs compared to the normal native applications is that you don't need to learn different technologies and coding practices so as to run the site on android or iOS phones. PWA can be developed by the developers with the knowledge of HTML5, JavaScript and CSS.
For easy access it offers home screen icons, gives away pop-up notification to the user directly and gives the option to use the site in full-screen mode.

What Makes PWA Cool?
As per Google mobile speed is a very important factor and it has gone far in offering a rank boost to those sites that are fast in the form of better SERPs for mobile as well as desktops.
Progressive Web Apps are entirely based on mobile-first approach.
It is important for the site to offer reliable, integrated and better experiences to the users on mobile devices. The same can be delivered by progressive web apps in a number of ways and all the while caching and framework makes PWA code efficient and light. 'Add to Home Screen' and push notification functionality helps with gaining user attention and making them coming back to the site.
Some of the key areas where you can gain advantage using Progressive Web App are:
For any site the response time plays a key role and PWA ensures speedy responses to the users. This has been made possible by Service Worker. With the use of caching facility, the browser gets to save the elements of the layout which are repeated in the template and simply post on the browser when needed. This increases the speed of downloads and helps in saving the important seconds which ultimately makes the site user-friendly.
Just have files that are of the size less than 1 mb and make sure the page is available within 5 seconds. To allow multiple retrieval of assets enable HTTP/2.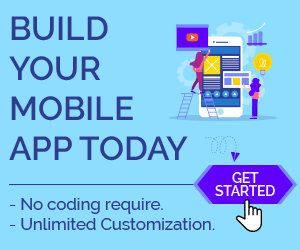 Progressive web apps are built keeping user experience in mind and so the sites are built with responsive layout in mind. If the sites are responsive the layout of the page will fit into any size of the screen with ease.
So what ever be the device you are using, the experience will be adjusted as per the device screen size. To improve the experience of the users further, developers are offered with PWA app manifest file which helps to gain control over full screen view.
For Progressive Web Apps cache api and Service Worker plays the key role. Service Worker is a program which is responsible for retrieving and then storing components of the site the browser cache.
The main issue with the Service Worker is that it does not enjoy the support of all current browsers. In order to work with this technology Explorer and Safari are working on to develop beta versions. While the browsers are now trying to improve themselves you can make use of canisue site to check the compatibility with this technology.
Native apps offer notifications on the mobile screen directly and progressive web apps come with the same in-built feature which allows it to send push notifications directly to the users on their mobile screen. This way they can let the users know about the site developments.
For eCommerce business, it is very important for them to send regular updates to the users whenever there is a new product at the store or any special deals are going on. For easy access of the app, a function named 'Add to Home Screen' is made available which can be used to
create a shortcut icon on the home screens. Again, to declare these capabilities, app manifest file is used.
There is no need to show deep linking URL by working on the source code in case of PWA like you do for native apps as here individual URLs can be indexed through search engines. When it comes to optimizing the apps for search, this plays a key role as it simplifies the whole process.
Benefits of Progressive Web Apps (PWA) in eCommerce
PWAs come with the ability of caching which allows the browser to download all the crucial information. This very much speeds up the application. When it comes to eCommerce business this ability works in positive terms. With more users looking for faster experience on the online platform, applications that are fast will offer a competitive advantage to the business.
There is no need to carry out installation for PWAs as they are just websites. Because of the same it enjoys two kinds of benefits. The user can easily access the application using a pre-installed web browser and so there is no need to carry out the task to install the application. Another benefit you get to enjoy is for developers making updates on the application is a very easy thing. You can even improve the customer experience by adding in more features to the website.
Compared to normal websites PWAs are more responsive. They offers stunning user interface and are highly interactive. Keeping customers engaged is one of the most important works in eCommerce business. The PWAs come with interactive interfaces which is capable to keep the customers engaged for more time on the application compared to the normal websites. A good number of eCommerce businesses were able to increase the number of return visits on their store by the use of web push notification.
Reliable and Offline Ready
One of the best things about PWAs is that you can work on it even when you don't have an internet connection and so they are considered to be highly reliable. Compared to any other eCommerce website, these applications have the ability to cache in important pages and make it available to the users in no time. So you will be able to open PWAs easily even when you have little or no internet connection.
Here at WeblineIndia, We Provide
Why you should adopt PWAs
Let's take a look at some progressive web apps features to find out why businesses, from startups to well-known market leaders, should opt for them:
You can Easily Find and Distribute PWAs
It is important that you get approval from the app store for native apps so as to make them available for the users and then start gaining attention. With PWAs you can access them readily as a website and you can find them through social media or organic/paid search. This way users can be sure whether they wish to download it or not by checking it out on the browser. This is very important as people spend majority of their time on the mobile devices using apps.
Even in the areas with poor connectivity PWAs work. It is also good to be used in the moving train where chances are more that the connectivity will get lost. You can use them in the areas where chances are more that you may go offline.
PWAs are Capable To Deliver Fast User Experience
Even three seconds of delay discourages the consumers to stay on the website. You can easily launch PWA from the home screen and you will have it loaded within a second which is much faster compared to native apps.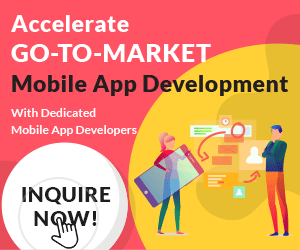 There is No Need to Send Updates
In case of native apps updates have to be accepted and done manually but in case of PWAs updates takes place instantly and there is no need for any manual work.
Compared to native apps, PWAs take up less space on the mobile devices when downloaded. You can open a PWA using URL, by email, online ads, text messages and even share on social media.
Popular browsers like Chrome and Opera offers support for PWAs. Recently a PWA Studio was launched by Magento to help retailers develop PWAs.
PWA Work With All Mobile Platforms
PWAs work across all the systems and devices easily as they are hosted online. So whatever be the mobile device the customers are using, retailers will be able to deliver right customer experience throughout saving money and time that would have otherwise spend on designing and developing apps for different platforms and devices.
PWAs Are The Future of Mobile Retail
Today the retailers don't have to face dilemma of choosing between building a website or a mobile app for the business to get more traffic as now they have PWAs which serves the purpose of both worlds.
Some of the top brands in the UK like Hobbycraft and Debenhams have already started to make use of this technology and some of the names like Starbucks, Twitter, Alibaba and Uber have joined the list too.
By upgrading the website with a PWA, Alibaba was able to witness tremendous increase in its business success with conversion rates reaching 76% across different browsers. They also witnessed increase in the number of active users by 14 per cent on iOS devices and by 30 per cent on Android users.

Conclusion
The businesses which are looking for ways to get on the mobile platform should definitely consider exploring the regions of PWA. PWA can be developed straightaway just by making use of present web technologies. In short time you will have a site that is better off with user experience on mobile devices, delivers fasts, increases engagement and drives conversion rates. Again, maintaining PWAs are easy compared to the traditional apps.