An Ecommerce store is an ideal solution for small and mid-sized businesses to expand their reach. They can make their presence felt on the Ecommerce store and even give their brand a fillip. The larger businesses, on the other hand, can use this platform to further solidify their presence and market share. However, the actual implementation of having an Ecommerce store is a daunting task. Most business owners don't have either the time or the budget to be able to implement sophisticated Ecommerce solutions by themselves.
It is, thus, extremely important that companies that are new to the Ecommerce world to have working knowledge of the available Ecommerce platforms. This way, they will be able to identify those platforms that can boost the productivity and the performance of their business.
Let us now give you a good news. There are a large number of Ecommerce platforms that can work for you. However, the real challenge lies in identifying the one platform that suits your individual requirement. Therefore, we decided to select the top 3 platforms and give a brief description about them to you. Below you will find information about these 3 platforms and their respective virtues & vices:
Magento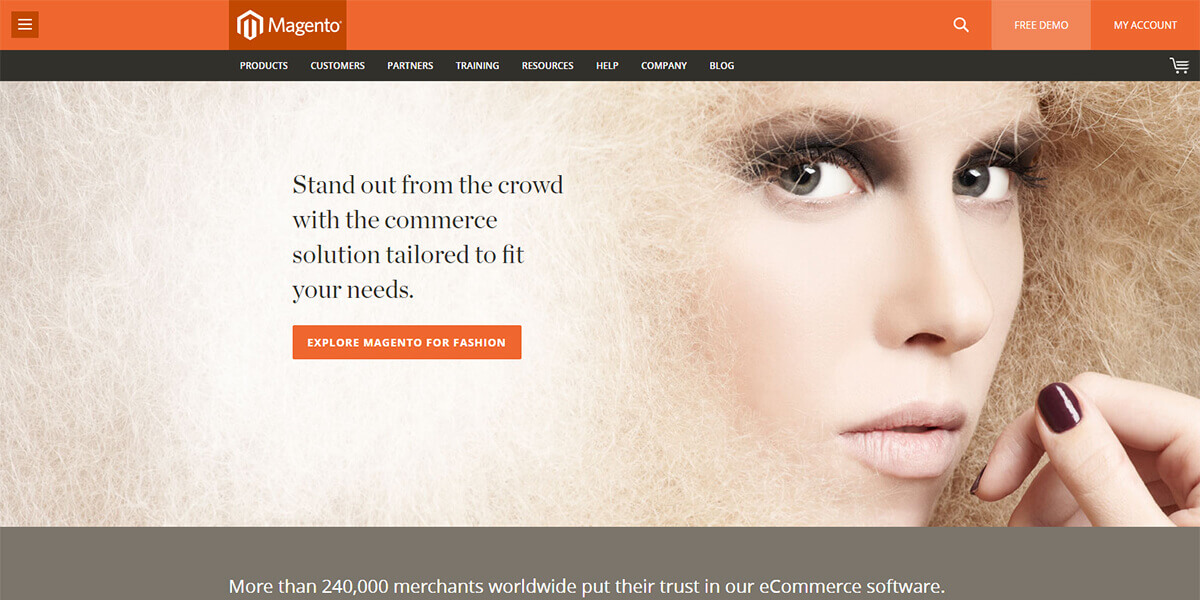 Magento is one of the fastest growing Ecommerce platforms around. What users love about this Ecommerce platform solution is the wide variety of features that are available with it. Before we speak about those features of Magento, let us also mention that this platform is now owned by eBay. This means that using Magento can also help you with selling some of your products via eBay. We are pretty sure that you all know what eBay is and the kind of exposure that it can offer to your business.
Coming back to Magento, it is believed that it generates an average of over 25 billion dollars in transaction volume every single year. This is a great feat, and it is made possible because of the fact that about 240,000 Ecommerce stores are powered by this platform. As mentioned earlier, most of these Magento users tend to love the array of features that are available. Moreover, it is a perfect fit for all those online store owners who wish to create a robust and reliable storefront.
For the bigger companies that wish to use Magento, there is an Enterprise Edition available. They can make use of the robust attributes of this edition of the software. This solution costs about $15,000 every year. On the other hand, the smaller businesses need not worry as they can make use of the Community Edition. This edition is available absolutely free of cost. While Magento is well suited to all sorts of businesses, there is a special edition for retailers and fashion designers. If you fall in either of the two categories, you will certainly love the experience of using Magento for your business.
Shopify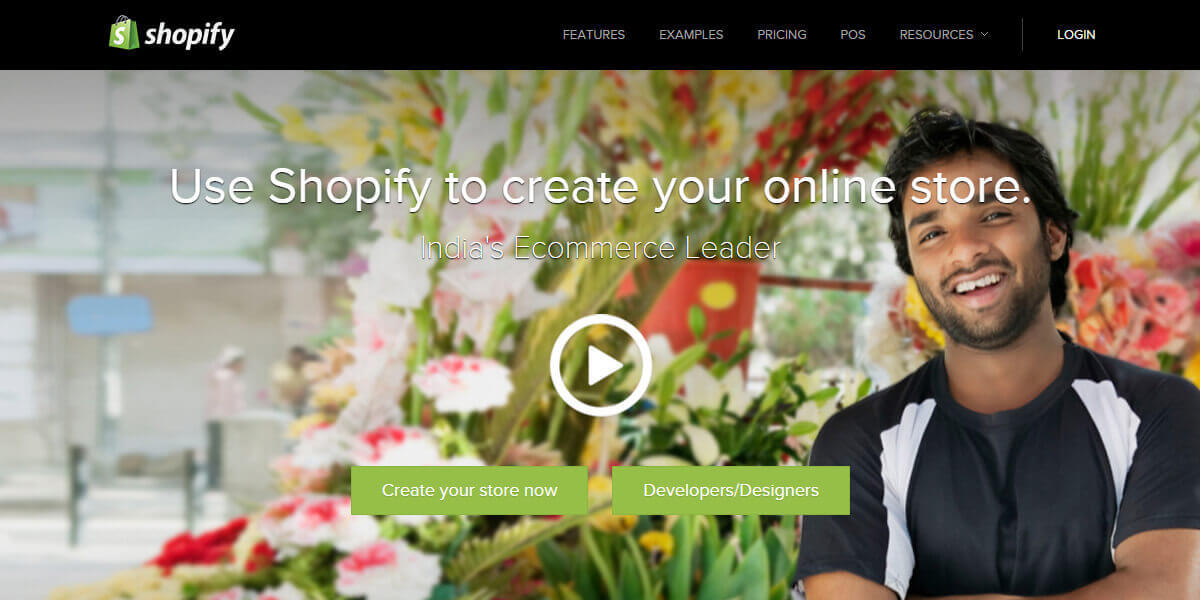 If you are a really small company and want to do it yourself, you might want to give Shopify a try. It allows you to select one of the many available templates for your website. There are more than 100 website designs to choose from. It is reasonably simple to integrate your products with the design too. Along with that you can also optimize your store design, append a catalog of products to the store and even create your own blog posts. What's fancy is that this is all done through one administration dashboard.
Shopify also comes with integrated mobile features. This allows you to create a mobile storefront and an application for iPhone. With the rise in the use of internet via mobile devices, this is certainly a noteworthy benefit. The analytics option of Shopify allows you to keep a track of visitor activity and it also gives you the option of integrating a secure shopping cart to be able to accept credit card payment.
There is a 14 day trial period for Shopify, after which the price is $14 per month. This is reasonable money to pay, considering the many benefits that come along.
Bigcommerce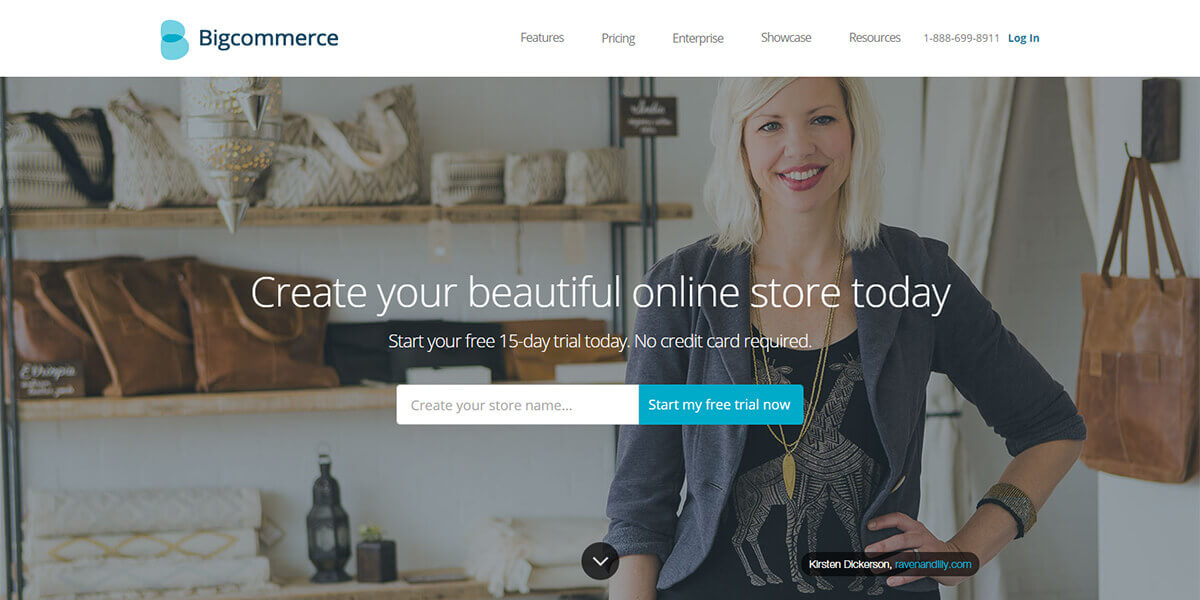 If you were to ask the Ecommerce developers and other Ecommerce experts, you will certainly realize that Bigcommerce is extremely popular in the community. This Ecommerce software is about 29.95 dollars per month without any contract. Considering this price range, it has numerous features that are worth noting. It is similar to Shopify in the fact that it is extremely simple to use.
As we mentioned earlier, this is laced with many features and is easy to use. Considering all of this information, it best suits mid-sized retailers who can create a fully functional and high-end online shopping cart without shelling a huge sum for it.
Summary: If you are a small retailer, Shopify is the best bet for its affordability and ease of use. Bigcommerce suits the mid-sized retailers the best, whereas Magento's Enterprise Edition can assist bigger companies in creating unparalleled online experiences.