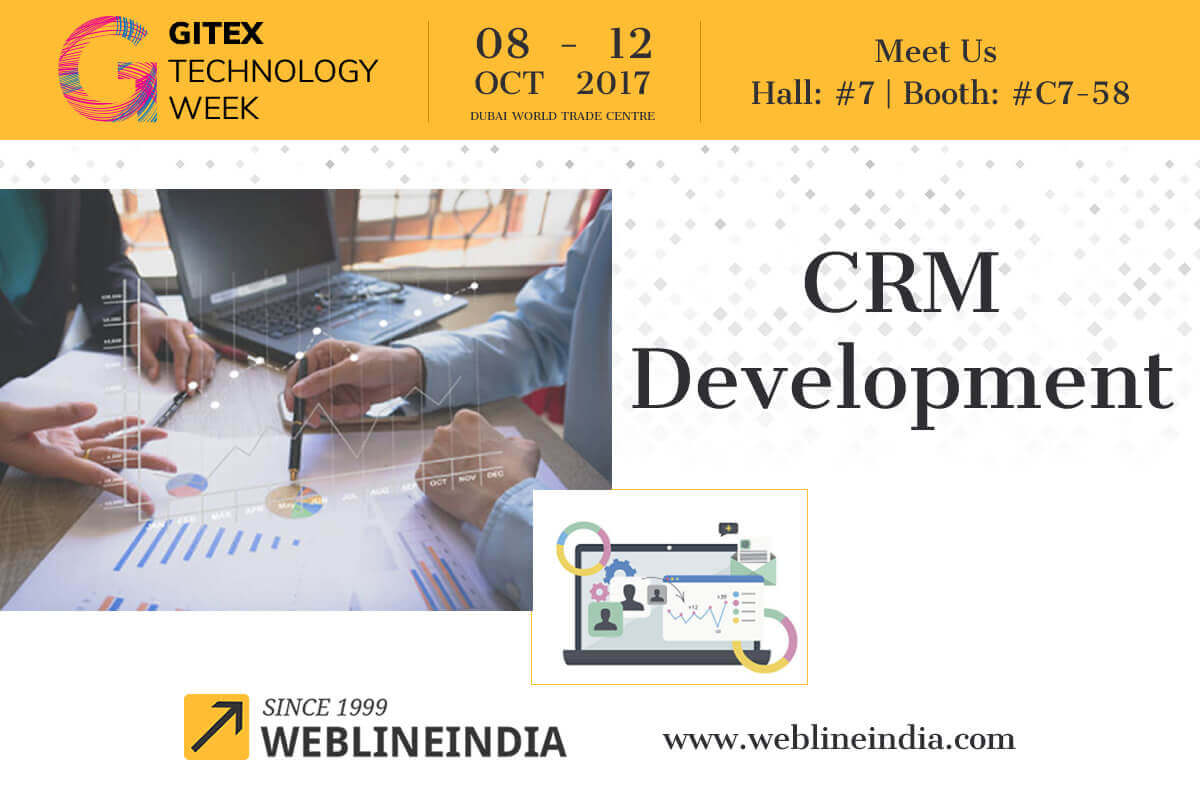 CRM is nothing but a set of processes, which have been developed to increase the profit of business through better customer interaction by making use of technology. CRM solutions mainly concentrate on the business areas like customer service and support as well as on the marketing areas which helps to establish a better relationship with the customers. The best use of CRM software is that it helps to offer unmatched customer experience to the existing ones while helps you make efforts to acquire new ones. In short it saves you a lot of time and efforts you would have otherwise spend on attracting new clients.
Today having a CRM software is the need of the hour. A proper CRM system helps to gather customer information from different sources, store customer information which can then be used in the future to offer better customer experience. Apart from that, a CRM system helps businesses to get a better overview of the business processes as well as measure the efforts of their team. They can know the status of the sales funnel and boost in efforts in case of any issues.
Since 1999, we at WeblineIndia are trying our best to offer right kind of offshore software development solutions to our clients. With our experience and expertise in CRM development, we have managed to come up with a number of satisfied clients. We offer CRM development solutions for different CRM software like Salesforce, SugarCRM and Vtiger. We offer services like cloud computing services, sales automation, customization of marketing activities, handling price module, customer service and much more.
Let's see what one of our clients, says –
"I can honestly tell you that I am truly blessed to work with the WeblineIndia. I wanted to make a website but I couldn't find any satisfying partner, then one of my friends recommended me WeblineIndia and I am really glad that I did make a right choice. They are proficient and extremely savvy in regards to time spent on my project. I am completely fulfilled by WeblineIndia. They are exceptionally responsive and don't tally their opportunity to fulfill their customers. The most impressive thing about WeblineIndia was punctuality and passion towards their work. I would definitely recommend WeblineIndia because they have done a good job with my project and I know they will never let their customers down." – Madani Abdul Handal, UAE.
We have attended a number of technology events from time and again but this time, we have decided to take part in one of the global technology event like GITEX. GITEX Technology Week takes place every year in the month of October since its inception in the year 1981. It offers a single platform for a number of huge enterprises to budding small businesses to showcase their talents and competence in software solutions, which can benefit the digital marketplace. This year GITEX exhibition will be held from 8-12 October and our team will be available at booth C7-58, Hall #7, World Trade Centre, Dubai.
Here we will be exhibiting our expertise in CRM development through our successful projects that we have managed to develop with our 18+ years of experience in the field of software development.
Let us tell you that this is your chance to change the face of your business and our services can help you grow exponentially.
In case you want to have a word with us or want to know more about our other service offerings, just make a call to our customer executive today.
In case you want to get free passes or fix an appointment to meet us at GITEX, just click here.
So, meet you soon there!