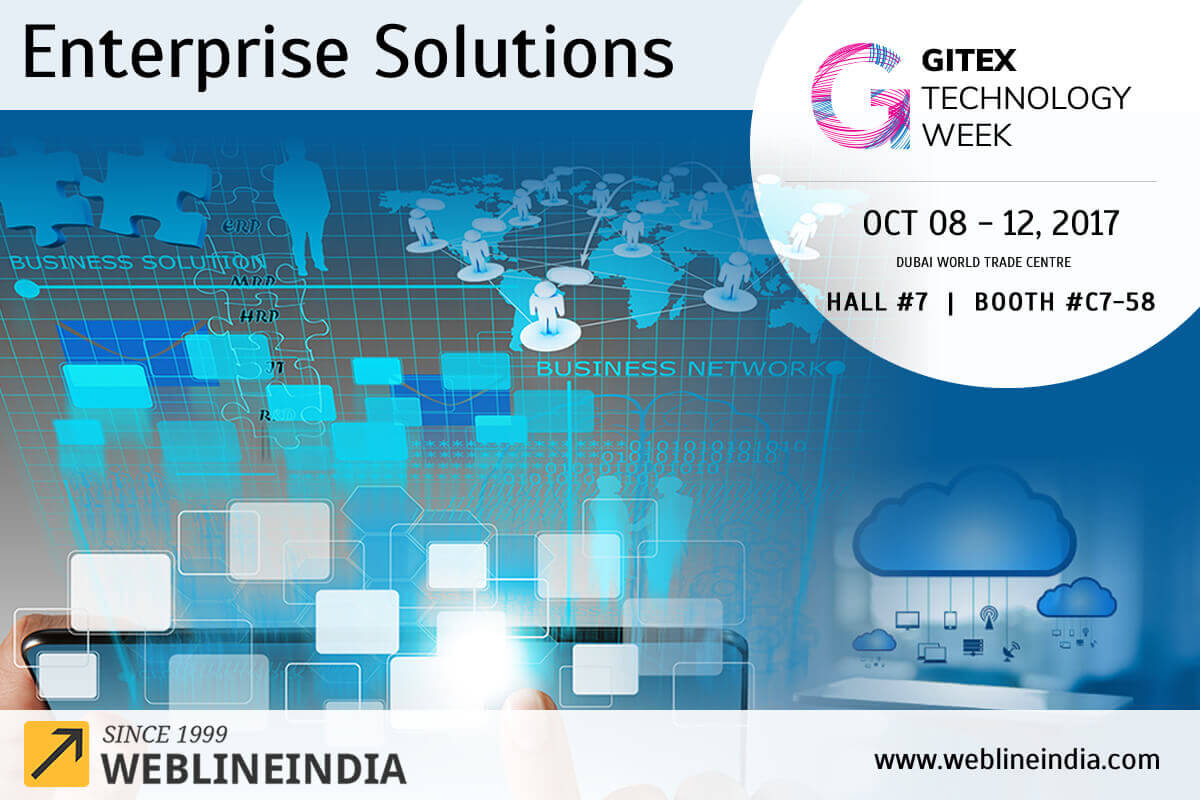 Small businesses have their kind of needs while the large ones have theirs. Enterprises are huge and so are their requirements. They have larger employee base, larger client base as well as have complicated processes. This means they need to have a proper software system which takes care of their needs. This is where the importance of enterprise solutions comes into picture. A large number of software development companies offer enterprise solutions but, each and every one of them are not effective. This means you need to put in efforts to find one who is capable of offering quality services without disturbing your budget.
Here we WeblineIndia are at your service, offering reliable offshore software development services for enterprises. Starting from project conceptualization to project deployment in the end, we take care of everything. At WeblineIndia we deliver enterprise portals, web applications and social collaboration platforms that are cloud-supported. We help you establish right kind of customer relationship with CRM development services and builds strong and dependable databases with our database development solutions.
WeblineIndia offers enterprise solutions using a number of technologies like Dynamics CRM, Amazon Cloud, Microsoft Azure, Big Data, Liferay, Alfresco, SharePoint, SQL Database development, NoSQL Database development and Server Upgradation and Migration. We take care of your servers and ensures that things are upgraded regularly and in case of migration, things get completed on time with ease.
WeblineIndia is in the business of software development since 1999 and has completed a large number of projects during these years. So whether it is about website development, CMS development, CRM development, server updation, etc. WeblineIndia has managed to cover every aspect of enterprise development solutions neatly.
"I would love to recommend WeblineIndia because they have done really good job with my ERP Project. Awesome developers and work truly hard for your result and objective. I experienced broad offers and after much research now I am working with them and I am really proud of my choice. Well-organized and very warming nature of their employees. I'm sure that whoever wants to develop any web or mobile application or want any other services this company is best because they are affordable, reliable yet effective result producer. They will look forward to you even after your project is done. Maintenance service is also good. WeblineIndia is all in one package kind of thing. Thanks, Webline family!" – Bilqees Wafiqah Sabbagh, UAE.
It is a proud moment for WeblineIndia as it is going to be the part of GITEX 2017 which is to be held in Dubai from 8-12 October. GITEX comes with tech week every year which is simply dedicated to bring tech enthusiasts, business owners, IT professionals and others related to the digital space together. It offers IT companies an opportunity to showcase their skills and a platform for businesses to find their right software development partner. In case, you are too in search of an IT solution provider to improve the stand of your business in the online market, here is your chance to bond with WeblineIndia.
So if you think about it seriously and have a plan to catch up with us, just be sure to take an appointment. We also offer free passes and if you would like to get them, just click here.
Stay tuned!