What is RPA?
RPA can be defined as a software which can process tasks with the association of machine learning and artificial intelligence. These processes are specifically designed to handle tasks that are repetitive in nature and which repeatedly require humans to intervene and guide the system through them. These tasks may consist of queries and calculations along with the maintenance of the records. Transactions can also be managed through these processes.
What RPA does is that it mimics a human brain so that it can solve problems effectively and efficiently. Along with this mimicking property, these processors are also capable of logging into applications, then these software enters data in the application which is then processed for a subsequent outcome. The Robotic Process Automation software then itself logs out of that certain application.
RPA definition as per Wikipedia is,
Robotic process automation (or RPA) is a form of business process automation technology based on metaphorical software robots (bots) or artificial intelligence (AI) workers.
Researchers have divided RPA into the following categories:
Probots

Probots are the bots that follow simple tasks. These tasks are a set of repetitive rules which are then followed by the system to process the data.

Knowbots

Knowbots as their name depicts tend to know everything. They search the internet and store information that is required by the user.

Chatbots, also are known as virtual agents

Chatbots are the bots that respond to customers' queries in real-time.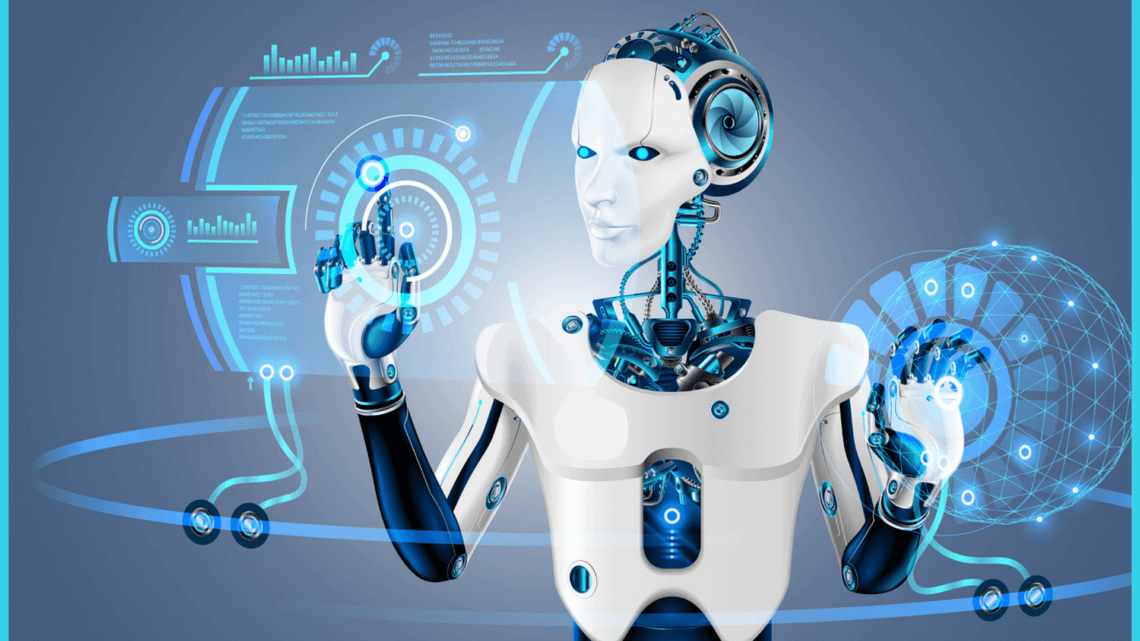 RPA Tools and software are distinctively different from the other programs as their robots can carry out tasks whilst learning the task. RPA software usually adapt according to the situations they are put into. One of the qualities of process automation tools and software is that it can automatically manipulate the data to produce the desired results and can also trigger responses. Additionally, it has the ability to work with other systems without any external intervention. They can also execute newly designed actions.
Robotic Process Automation Solution for Finance Industry,
A RPA Use Case by WeblineIndia using UiPath Tools
RPA Benefits
Robotic Process Automation can be of various uses to businesses, customers, etc. Here's top 5 RPA benefits to take on by implementing robotic process automation solutions in any company.
Reduced cost: Cost savings of nearly 30-50% can be achieved by automating monotonous tasks. Accuracy levels are increased compared to humans doing same tasks. Over a longer run, costs of running RPA solutions / software could be lesser than a full-time employee.
Better customer experience: Deploying RPA tools / solutions on the front line ensures faster response times, better information, 24×7 availability, etc. This helps any company to put back their high value resources on ensuring better customer success.
Reduced operational risk: By eliminating human errors such as stress, tiredness, continuous availability, lack of knowledge, etc. RPA solutions help reduce the rate of errors thereby ensuring a lower level of operational risk.
Improved processes: In order to leverage AI and robotic process automation solutions, businesses are forced to define clear processes and standard policies. So integrating processes with RPA software helps businesses achieve better productivity and speedy resolutions.
RPA does not replace existing IT systems: One of the biggest advantages of using an RPA solution in any business is that it does not require you to replace your existing software systems. Instead, robotic process automation integrates with and leverages your existing IT systems to ensure better work.
RPA Use Cases
There are way too many applications of RPA tools and software and we can't cover them all here in detail. We will be briefly discussing some of the popular RPA use cases and how RPA have made working easier and productive.
Customer Care Systems: RPA can be used in customer care centers. What RPA software do is that they manage all the product related queries as well as e-signatures. They are also capable of uploading information and can also verify the information. This is done in order to approve or reject the deals made to that company based on the analysis.
Accounting: Within banks, RPA solutions can be of very good service. They are being put to use in the general accounting as well as transactional budgeting.
Financial Services: RPA software can manage financial services offered by banks or insurance companies to their clients. It can also manage audit requests and insurance claims.
Healthcare: Healthcare systems are also evolving with the revolution in the tech industries. They are working with tech giants to make their systems more secure and so that they can conserve more time. With RPA tools in the IT systems of healthcare departments, they can manage patient's records and their billing. They can also make a patient's profile so that their reports can be analyzed. Hospitals can also use robotic process automation to manage their systems.
Human Resource Departments: Onboarding and off-boarding can be managed automatically through the RPA systems. They can also make an employee's profile which can help dividing increments to those who deserve it. Timesheet submission can also be managed through robotic process automation.
Supply Chain Management: Supply chain can also utilize the system processing offered by robotic process automation. RPA software can keep the track record of inventories and payments as well as the shipments that are either included in the company's inventory or are on their way. Time tracking of these shipments can also be achieved through the use of RPA.
Have any idea to put into RPA and integrate with your IT software systems ?

We, at WeblineIndia offer RPA Solutions for various industry verticals like FMCG, Healthcare, BFSI, Telecom, Insurance, etc. Talk to us for a FREE Consultation on how process automation can benefit your business.
Evolution of RPA
The word RPA was around since the early 2000s but it originated from various systems. The key systems that were involved in the design of RPA are artificial intelligence, screen scraping, and workflow automation.
Screen-scraping: This system uses old applications and collects data from them which is then displayed in the modernized systems.
Workflow automation: It doesn't require longer data entry and increases the speed and efficiency of the system in which it is induced.
AI: Who isn't familiar with AI? Artificial Intelligence works on the tasks which are usually required to be done from the perspective of the human mind. AI doesn't require any external assistance and since they make up the basics of robotic process automation, then they don't require external assistance.
Robotic Process Automation is the technology term used for software tools that partially or fully automate human activities that are manual, rule-based, and repetitive.
RPA and AI (Artificial Intelligence)
With RPA solutions being formed from AI, anyone would wonder what is the difference between these two? And if RPA originated from AI, will robotic process automation be considered a sub-branch of AI? Questions like these are very authentic and we must tell you that they are not the same and neither RPA's work as a sub-branch of AI. They both are autonomous in their working and RPA solutions are only inspired by AI for its design.
AI is meant to surpass human intelligence and much work has been done to get the desired results. Artificial Intelligence can also be used in the defense systems which RPA cannot do. AI eliminate problems when they learn themselves and learning is the most important part when it comes to Artificial intelligence; while robotic process automation does not learn on its own.
AI are based on solving the most complex tasks assigned to them and they do that by learning the problems to generate results that are desired by the user. However, if we were to combine both of these programs then full autonomy can be achieved. When the two are combined so that they perform a certain task, they are known as Artificial Continuum.
How would society benefit from Robotic Process Automation Systems?
The main goal behind these systems is only to reduce cost, boost productivity and to conserve time. That being said, RPA solutions can be implemented in any sector / department whether it is educational or healthcare; if used properly they can make working worthwhile. They provide better assistance to the queries of the clients or the consumer base which improves sales and business of that specific company.
At WeblineIndia, one of the Top RPA Companies, our mission is to provide our clientele with a system that can engage in multiple tasks through and through. Since we are a team of software engineers who work constantly to improve your system for better so as to get you the results that you desire. Drop a message to our RPA developers to help you ascertain how process automation can be integrated in your IT Software systems.