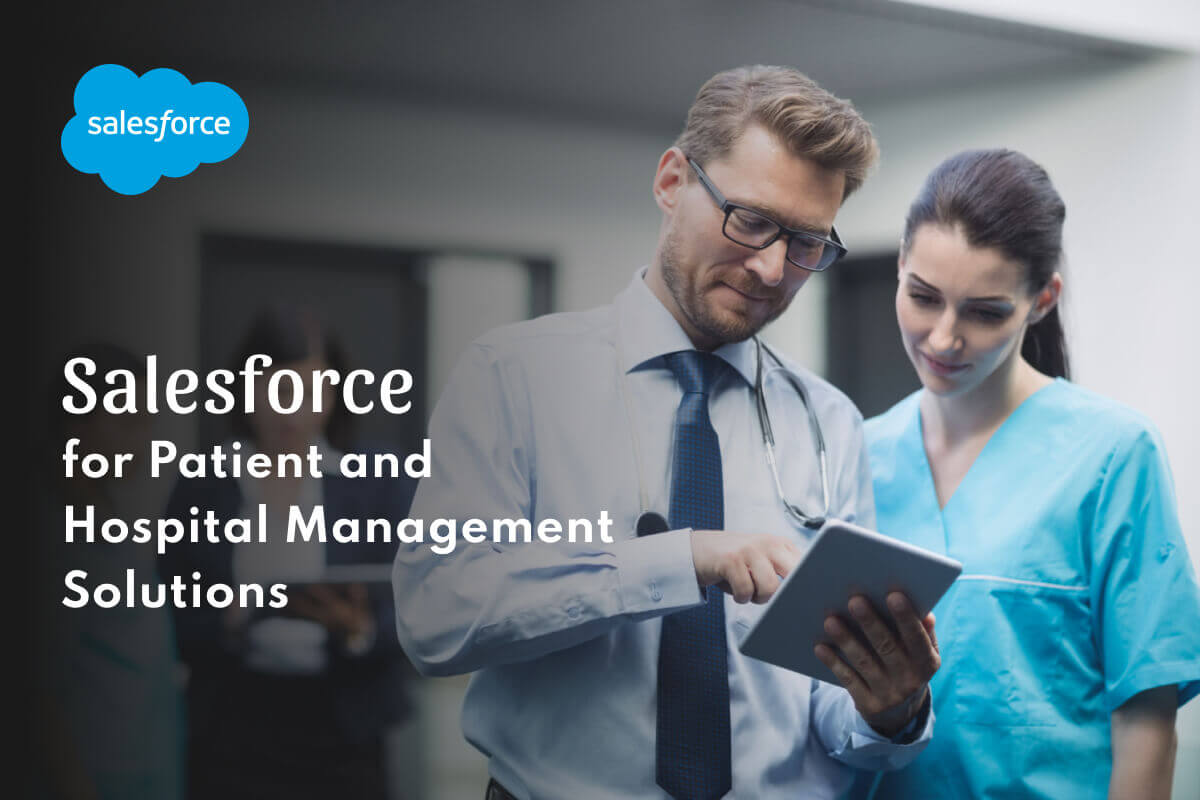 Labeled as a Leader in Forrester Wave for Healthcare CRM Providers in 2020, Salesforce once again proved its seamless configurability and interoperability for various healthcare and hospital settings. As they say, 'Put patients at the heart of every decision,' Salesforce in healthcare industry businesses of all kinds and sizes can transform their way of acquiring and engaging patients by improving and innovating their services. 
The need of the hour
A McKinsey article 'Cloud's trillion-dollar prize is up for grabs' exhibits the potential of cloud computing and patient data management in the healthcare sector as it anticipates generating a value of US $100 to US $170 billion by 2030 by healthcare companies.
As the world population grows and their dietary habits and lifestyle deteriorate, the susceptibility to contracting diseases and health ailments grows manifold which, in turn, results in frequent visits to healthcare providers at clinics, hospitals, and rehabilitation centers.  
On the other hand, enormous data handling, accurate diagnosis, and amicable patient care have been a major concern for medical and healthcare fraternities. Creating one-to-one patient journeys and collaborating across the healthcare ecosystem is of paramount importance today. No wonder most corporate hospitals, for this very reason, make a beeline to a healthcare IT solutions provider to build customized solutions for their medical setups.  
Salesforce and healthcare management
Salesforce in healthcare integration through CRM and other services has been the result of extensive research and exploration of the mindset of today's patients and medical professionals. It initiated its venture into healthcare in 2015 with its primary feature of drawing health data from various instruments and devices; nevertheless, the recent announcement of Patient 360 showcases innumerable advantages of Salesforce in healthcare and medical sciences.
As the name suggests, the platform now offers an all-round hospital and healthcare management solutions including EHR (electronic health records), social and behavioral information, and assessments and analytics to improve medical services and patient safety.  
What problems do your hospitals face?
Hospitals lacking automation of their patient outflow and inflow data face many challenges in their day-to-day operations. Healthcare providers who own small to mid-size setups for medical services need effective automatized systems that can help them manage their patient data seamlessly; additionally, they expect patient management systems to provide them with powerful and reliable data reporting while improving their patient-centric healthcare services.  
Challenges
Low efficiency and productivity due to manual patient data processing

 

Validating the data of patients – present and past 

 

Poor communication and coordination between various departments and patients

Real-time data integration and reporting

Smart analytics to build foolproof strategies for the future

All-in-one dashboard and access on all digital devices and gadgets

 
Customized Salesforce solutions for hospital management
Salesforce in healthcare solutions can be customized based on your hospital needs. As a leading Salesforce development company, we can help you put patient relationships first by streamlining patient data and hospital management as a part of our healthcare IT services.  
Acquisition to service
Salesforce in healthcare software development for hospital administration can consolidate data and organize medical care processes at lower costs and maintenance; hence, you would boost productivity by delivering care faster and more economical.
Patient care
With Salesforce CRM, you are assured of having data-driven insight to provide personalized patient-centric communication. Additionally, you can initiate interactions on select channels and give an option of on-demand healthcare services.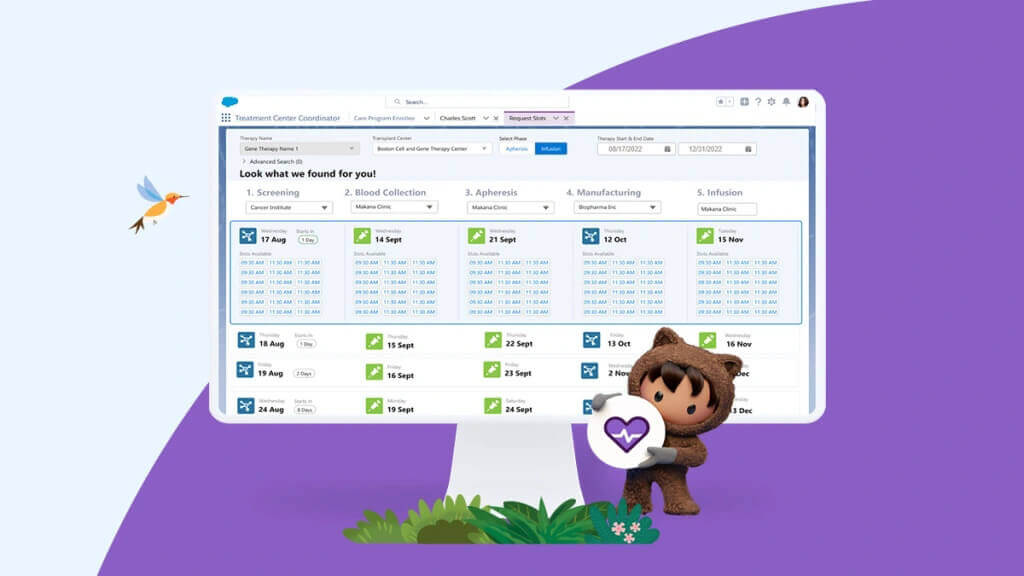 Source: Salesforce
Improve the line of treatment
Tailored intervention and analytics of each patient through customized Salesforce patient data management enables you to evaluate and prioritize the needs of the treatment seekers and plan the line of treatment that is the most effective. Utilizing clinical and nonclinical information of patients would help you to understand patients and assist them in getting rid of health ailments. 
Salesforce comes with integrated features and facilities for smooth hospital and healthcare management; nevertheless, you can hire Salesforce developers to customize the tool further and suit your business objectives or scale patient access and services at your medical setup.  
What does Salesforce do for hospitals, staff, and patient management?

There are myriad reasons why healthcare professionals should use Salesforce CRM solutions. Doctors and surgeons who own hospitals and clinics face many challenges in making their entire medical setup a data-driven entity that is quite a big sum for them due to ever-increasing patient data and information in various forms:  
the past medical histories; 

 

signs and symptoms; 

 

laboratory tests; 

 

radiology tests; 

 

allergy information, and the like. 

 
Think of a funnel where various pieces of information are gathered, streamlined, and passed through a single channel strategically. A healthcare CRM solution by Salesforce Cloud services is aimed to help not just sales teams but also hospital staff and indirectly patients.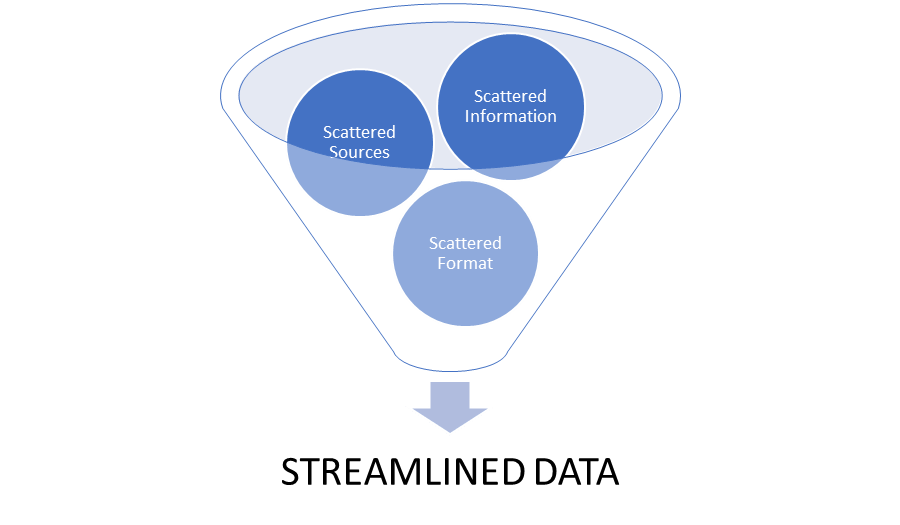 The result is outstanding in terms of patient care and treatments because healthcare professionals having Salesforce in healthcare management solutions can collaborate with various stakeholders in a better way and utilize abundant data intelligently to carry out personal patient approach and care.  
Benefits of Salesforce for patient and hospital management
Salesforce in healthcare taught medical professionals about streamlining data and using it for myriad purposes. The healthcare CRM development is possible through Salesforce which renders better doctor-patient relationships, enhanced teams and staff collaboration in medical setups, and accurate diagnosis through case studies for better treatments and results.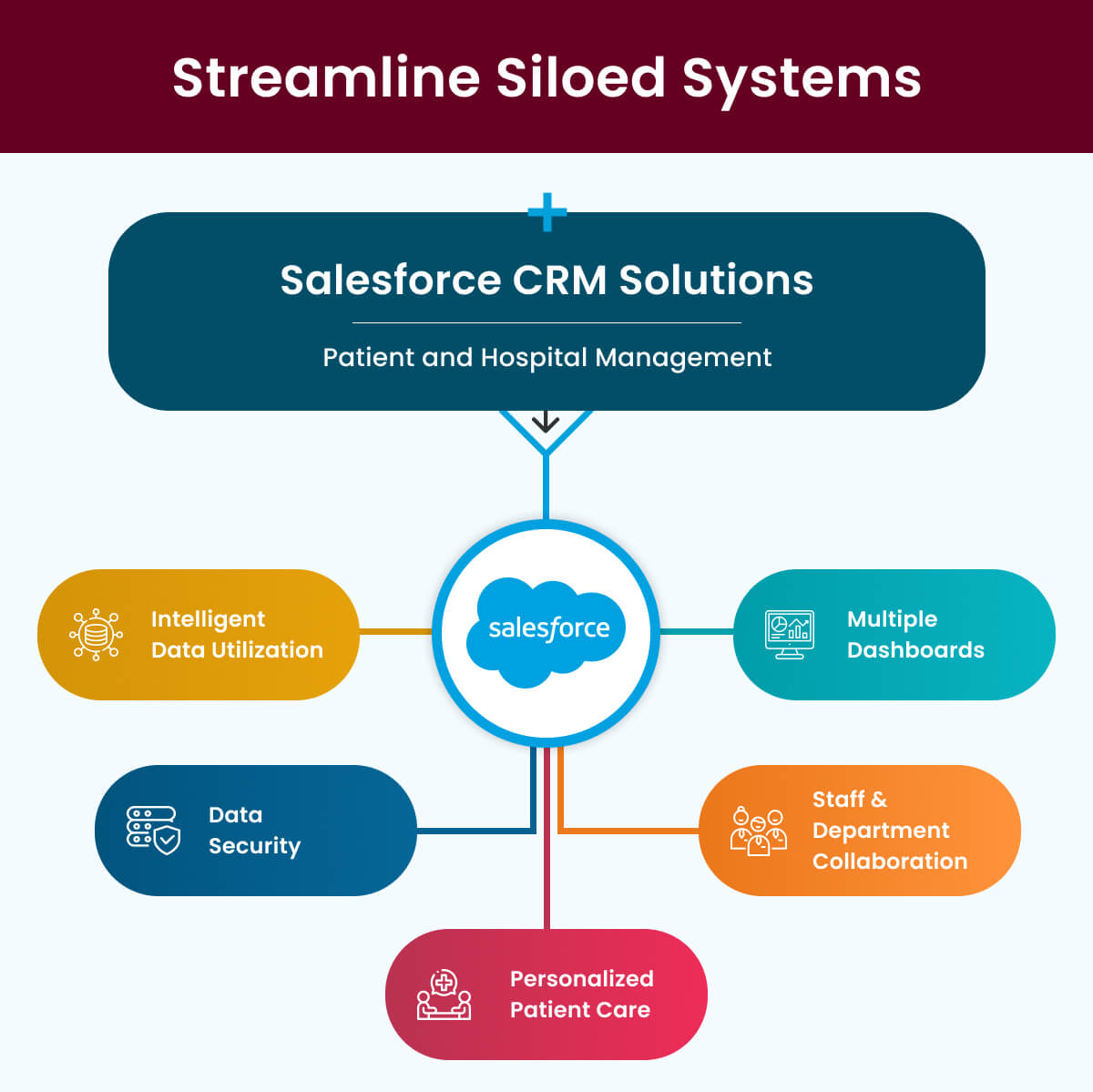 Hospitals possess enormous amounts of patient data in the form of reports, body vitals, diagnoses, lines of treatments, discharge summaries, patient history, laboratory and radiology findings or reports. Such a wealth of data is difficult to fetch, churn, and use if it comes from scattered sources. Salesforce medical CRM connects and streamlines all of them using standards such as HL7 APIs lessening the burden of healthcare IT teams and providers.  
Intelligent data utilization
Salesforce healthcare CRM deployment assures that the data available in any form and from any source is usable intelligently. Tools such as Einstein Analytics or Tableau CRM provide healthcare providers with immense insights into patients' needs and perform proactive measures; furthermore, Salesforce in healthcare solutions also facilitates doctors and surgeons with risk stratification to identify any risk factors in patients and provide them with appropriate patient care programs. Data collected from apps for wearable devices such as fitness and calorie trackers also assist Salesforce with the required information for monitoring patient health and conditions.  
Multiple dashboards
Salesforce healthcare solutions are known for providing highly interactive and engaging UI/UX for better navigation and access to myriad bits of patients' personal and electronic health records. With a common dashboard for Salesforce healthcare CRM, patient and hospital management becomes easier so that all required medical staff can navigate data and take necessary actions. In addition, the Salesforce interface is built with seamless designs to run smoother and faster on most devices with different screen sizes and platforms. 
Staff and department collaboration
The Salesforce health cloud provides 360-degree solutions to hospital and patient management and doctors can create teams of members who are involved in patient care of any kind. Primary care physicians, healthcare specialists, caretakers, and many more can be included for seamless communication with the ultimate goal of providing the best possible patient care service. Service cloud features of Salesforce healthcare solutions such as Live Agent and Knowledge are useful to refine the entire healthcare ecosystem. 
Personalized patient care
Patient-centric healthcare IT solutions by Salesforce enable doctors and surgeons to personalize and tailor diagnostic and treatment plans according to the data available. They can enhance their medical practice through Salesforce CRM for healthcare and hospital setups because the tool gathers clinical and nonclinical data and streamlines all information in one place that is easy to navigate. Salesforce healthcare IT solutions provide countless opportunities to improve patient care through well-arranged data, faster communication, and analytical capabilities.  
Data security
Healthcare is one of the most data-centric sectors wherein each bit of information is not only important but also needs to be secure and safe. Any data breach or leak would cost corporate hospitals and healthcare providers a fortune. Fortunately, Salesforce healthcare CRM development has been carefully crafted keeping all such security measures into account as they comply with standards such as HITRUST and HIPAA.
The tool adopts diverse healthcare ecosystem solutions that allow security-conscious healthcare companies, hospitals, and clinics to have astounding features and functionalities of the Salesforce patient and hospital management software system without compromising on data security. 

Enhance your practice with Salesforce
Salesforce solutions would help you improve patient and hospital management as it provides a unified platform that integrates data from scattered sources, automatizes workflow, and assures patient engagement. Salesforce Cloud for the healthcare industry enables healthcare providers to have better team collaboration and communications among stakeholders as well as an enhanced patient-centric environment for better care and treatment.  
WeblineIndia, a renowned offshore software development company, has immense expertise in building quality healthcare IT solutions. We are committed to boosting your medical and patient management by leveraging the power of Salesforce Cloud so that you can transform your operations and achieve a greater level of patient satisfaction and loyalty.