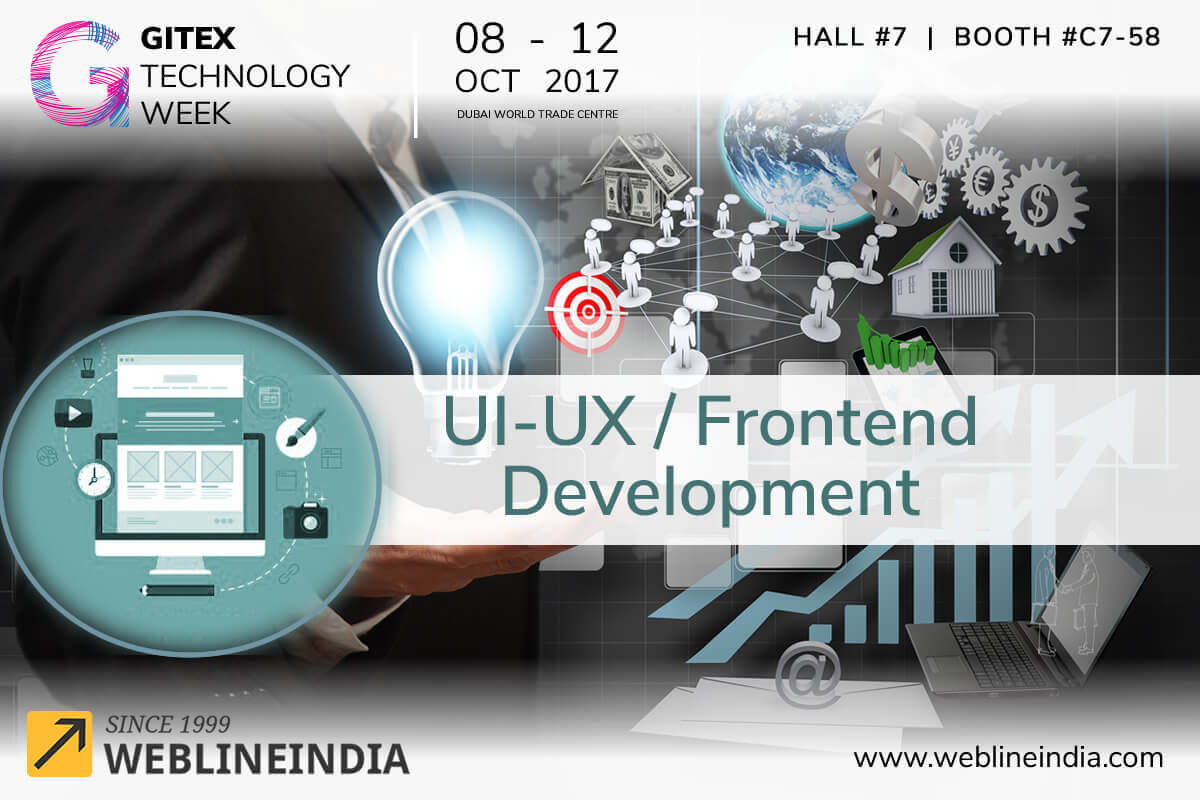 FrontEnd development is the abstract view of a website. Your website is the virtual presence of your company that says a lot about your true identity and what you do. You require a dynamic and contemporary looking site that has extraordinary style, high functionality and modern look. It is a fact that FrontEnd development is less about coding and it is more related to the user about how they will interpret the interface into an experience.
To build a well-designed website is a very important thing for any FrontEnd developer. It is not simple as it looks, it requires so much creativeness and expertise in the area of FrontEnd development. It is a forward-looking interface of web development. There are various tools available for FrontEnd development that includes HTML, CSS and JavaScript. When everything works together it offers amazing experience to the clients.
No doubt there are a number of software development companies available in the market but, very few like us offer right quality of services at the right price. We at WeblineIndia have a team of highly skilled and experienced developers who have the ability and expertise to offer intuitive and attractive FrontEnd solutions.
"When I hired WeblineIndia, I wasn't sure about going for an offshore web development company but, I got a recommendation from my friends for WeblineIndia so I did hire them for designing my Website. I really had great working experience with the Webline team. We have a friendly relationship with WeblineIndia which increases productivity and understanding for sure. I had some vision about how my site will look and they had some ideas too for designing my website and this thing really pulled off. I was delivered more than I was expecting from them. It was really good experience. I'm really glad that I decided to go for offshoring and choosing WeblineIndia." – Sayyar Nafi' Gaber, UAE.
We deliver FrontEnd development services using different technologies like AngularJS, Backbone.js, jQuery and ReactJS. This year WeblineIndia will be displaying its FrontEnd development services on the global platform of GITEX.
GITEX is a technology based event which takes place in Dubai every year for the last 37 years. This year GITEX is back to boost the digital marketplace and bring together tech enthusiasts, entrepreneurs and developers from around the world at a single place. This can be called as a better opportunity of businesses looking for development partner.
So in case you are looking for a software development partner who is good at FrontEnd development, this is your opportunity to meet us at GITEX and discuss some business. We promise you that you will not be disappointed at all!
We will be having our team up there and you can meet us at Booth C7-58, Hall #7, World Trade Centre, Dubai. To know more about the GITEX Technology Week as well as the other services offered by us you can click here for detailed information.
We do offer free passes for the event and if you would like to have them simply get in touch with us.
Looking forward to your esteemed presence.