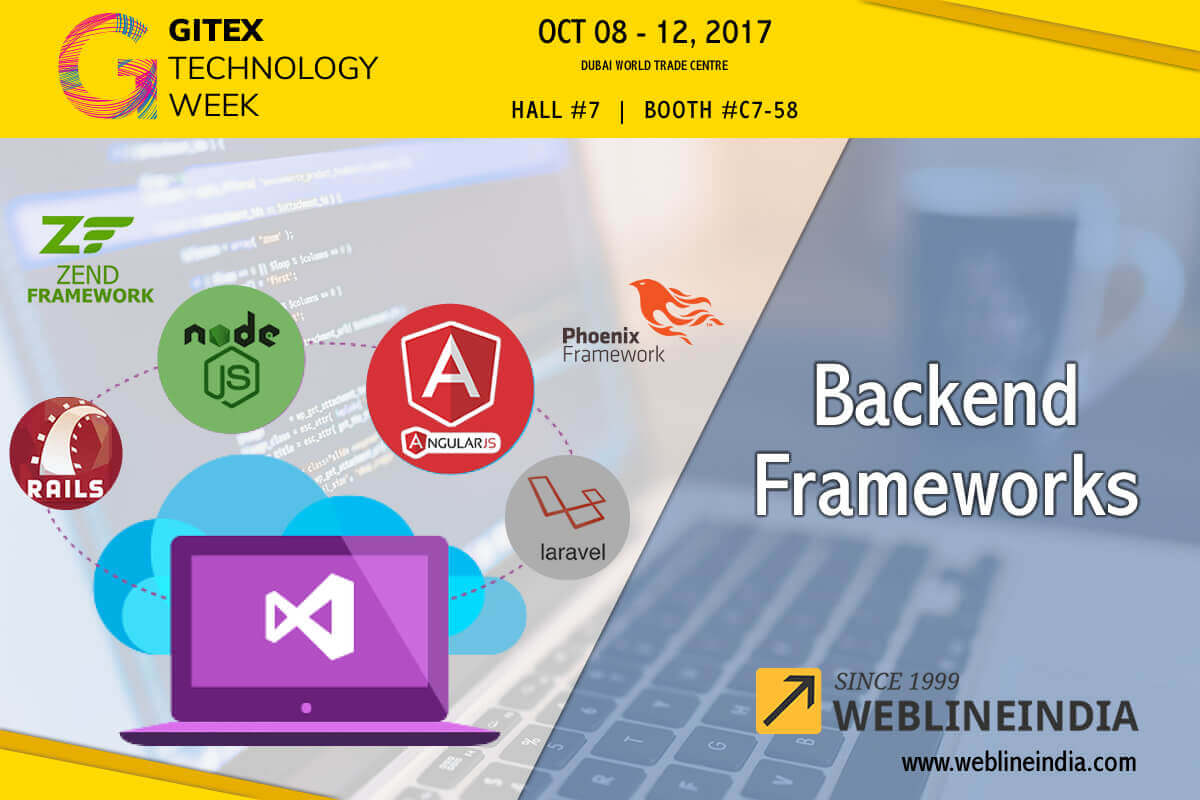 Website is a very important thing for a business. It is 24*7 working face of the business which is available even if you're not at the moment and keeps on sharing information about your business and helps you stay connected with the people. For a website development, frontend and Backend framework services is required. If frontend is about user experience then Backend is the element which puts in efforts to offer that experience.
The Backend framework services plays a role as an enabler for a frontend experience. The basic duty of Backend is to update changes and provide a smooth experience of a web app to the user. It contains web server that host a web application which is built with the development languages that communicates with the database.
Backend developers should have the expertise to build up the applications that can easily locate and deliver the data. Here the team at WeblineIndia has the expertise of Backend framework services like Laravel development, Symfony development, CodeIgniter development, Zend development, Yii development and CakePHP Development.
WeblineIndia is an offshore web development company in business since 1999, which is popular for its reliable and trustworthy offshore development services. Through the years, we at WeblineIndia have managed to offer a number of enthusiastic software projects to a number of clients in India and across the globe.
"Well, I had very good experience with WeblineIndia. At the end of the day, they go an extra mile. We hired WeblineIndia to look after one of our projects and they've done really job with it. We are extremely happy with the results. From our first contact with WeblineIndia we have observed the staff to be ground breaking and one of a kind in their approach. Their approach has guaranteed that every one of our needs were satisfied and because of their recommendations we have tended to needs that we were uninformed of. The gatherings and thoughts given by WeblineIndia have empowered us to enhance our administrations. What I especially like is the way that they proactively input thoughts instead of simply depending on what I let them know. I m really looking forward to work with them in the future." – Rashad Khuzaimah Wasem, UAE.
WeblineIndia has attended a number of technology fairs in the past but this time, it has decided to exhibit its software development services to the world through the platform of GITEX. GITEX is one of the biggest technology fair or say event which takes place in Dubai every year. This 37th GITEX event will be offering a platform for more than 4000 businesses to showcase their talent to their prospect clients.
So if you are a small business looking for growth or an enterprise looking to change ways to boost sales, you should give yourself a chance to try out our services. We will be available to you at Booth C7-58, Hall #7, World Trade Centre, Dubai during the tech event.
We assure you that this would turn out to be the best opportunity you could have to empower your business model. So contact us today for free passes and to fix an appointment.
Hope to meet you soon there!