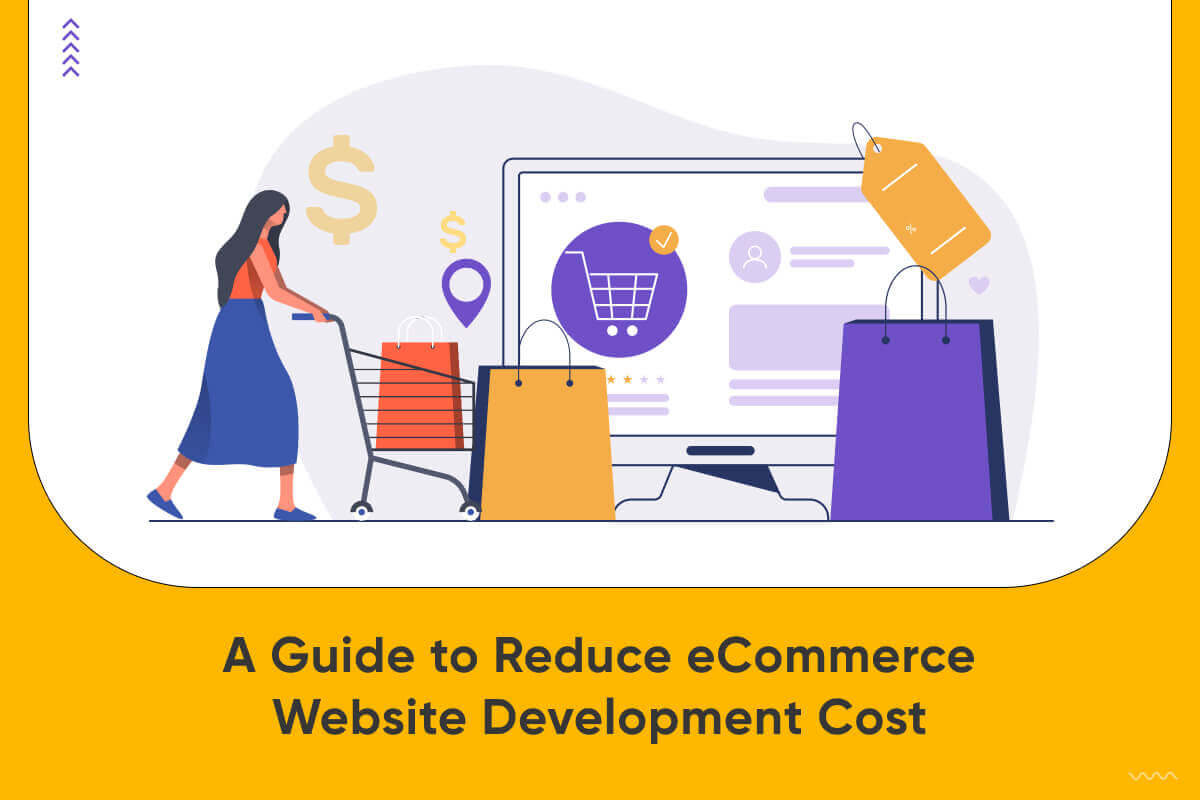 E-commerce has occupied a prominent part in the life of an individual. It has garnered massive popularity as people have clung to it for online shopping and other online retail services. With each passing moment, the retail landscape continues to undergo seamless transformation. The ever-growing global internet access has transcended over five billion internet users worldwide into making online purchases. In 2022, retail eCommerce sales were estimated to exceed US $5.7 trillion worldwide, and this figure is expected to reach new heights in the coming years.
E-commerce design and development is a huge, booming industry, with many organizations and individuals in the domain who readily offer web development services. However, it is paramount to get a reliable eCommerce development company to get the best product at affordable costs for your retail or other online stores.
Thousands of entrepreneurs outsource website design and development services to an offshore company. E-commerce website or app development prices depend on the demand and competition in the market. Today, where everything is online, businesses have no other option than to showcase and sell what they have to offer. If they want to make their brand's presence global, they must have a basic landing page for representation.  
With the vast revenue generation potential, the bigshot businesses are ready to invest their money in website development. However, not everyone can estimate the cost of it. That's why the price of eCommerce development has come under the radar of people. The colossal earning potential and demand have caused the eCommerce website development costs to become a burning question.
Factors Affecting eCommerce Website Development Price
There are a variety of factors that influence the eCommerce website and web portal development cost.  
These are as follows: 
Type of eCommerce site

Custom solution/website templates

 

Intuitive website designing

 

Tech team location

 

Integration of user-friendly features



In addition to these, there are other cost-driven factors in eCommerce website development, such as domain name, hosting, SSL certificate, maintenance, and marketing. 
These factors are enough for a business to ask for know-how and tips to reduce the cost of web development. For every problem, there is a solution, so it is valid for reducing the website development price. There are some of the ways through which you can save on the web app development cost.

How to reduce eCommerce website development cost?
Here are some of the strategies that can help you reduce your retail and eCommerce website development cost. 
1. Have a Plan
If you want to save the cost of the app and website development, it is vital for you to have a robust plan in the first place. Planning in advance can let you choose what features you want, and what your goals are in the future. This will aid in opting for the best and reducing the cost of unwanted ones. 
Likewise, if you do not have a plan, you would pop up anytime with requirements for more edits and different features, significantly increasing the cost. So, decide wisely and think simply before you ask the eCommerce and website development company, as most of their charges would increase per hour. 
2. Try To Reduce the Scope of Your eCommerce Website Development
It would be great if you could start with MVP or Minimum Viable Product. This comes with loads of added advantages like you will be able to create a product that will set your business in motion without an exultant budget.
Another set of advantages is that hosting and server features will become cheaper, and of course, limited features mean fewer maintenance costs. If you wish to keep your customers interested, you can inject interesting features at regular intervals. 
3. UAT In the First Place
User Acceptance Tests (UAT) are highly recommended in the initial stage. If you learn after launching your app in the store that users are not accepting it, then resolving these issues at that stage would be extremely expensive. 
4. Utilize Available Templates
After determining a plan, your next step should be planning an interface. This is what will help your customers to associate your brand with. Many businesses and people produce simple designs and later sell them as website templates. These ready-made templates lower the website development price.
Exclusive marketplaces such as Magento eCommerce Development bring forth ready-made themes and templates that you can ask your tech partner to use and change according to the needs and requirements of your respective businesses. These templates can range from $0-$200. However, this can rise up to between $1500-$5000, if you are looking for a customized design. For the enterprise-level customization, it can shoot up to $ 50,000 depending on the number of pages and categories you have. 
5. Reduce Domain and Hosting Costs
A domain name is essential for two reasons: first, to store the data centrally (login and registration, etc), and second, because you need a domain verified as the owner for platforms like Google Apps.
If you do not get the perfect domain name at the beginning stage, you can invest in it in the future by purchasing it later. 
Build A Cross-Platform App
If you wish to develop your eCommerce website app for different platforms like Android and iOS, the best solution would be to stick to cross-platform app development. It is helpful in reducing the cost as it is easy to update. These apps can further be accessed through internet browsers, and there is also no need to update the app repeatedly.
1. Getting the Right Tech Stack
The tech stack consists of a set of programming languages, tools, and frameworks that are utilized to build your eCommerce apps and websites. This mainly consists of two parts, one being the front end and the other being the back end. Your users get to see the front end and the back end is where you manage and run data effectively.
You should keep your rear stack simple and not get swept off by the latest technologies or software if you are willing to save the website development price. Won't it be better if you used tested and other reliable options? The open-source community is the best for your tech stacks. 
2. Choose the Right Hosting Plan
It's crucial for you to hire the best website development company when heading to choose your hosting plan. The hosting plan needs to sync with the requirements of your app; otherwise, there would be glitches, which would add to the web development cost.  
3. Outsource eCommerce Website Design and Development
Outsourcing is a practical solution if you want the developer's team to focus on the core business functions solely. You can rely on the expertise and experience of some of the best available website development companies that can meet your expectations and requirements. The task of these website and app development companies is to work on a project basis, which would lower the web app development cost significantly. 

Final Verdict
The best method of creating a successful brand is by creating an eCommerce website. However, it takes the proper estimate and knowledge to assess the cost of making a website. Therefore, if you want to develop a low-cost web design, you should look in the right direction and the right company for eCommerce development. Using the above-mentioned strategies, you can save on costs and time and still create a high-quality and flawless website for your business.
E-commerce Website Development Cost: INFOGRAPHIC