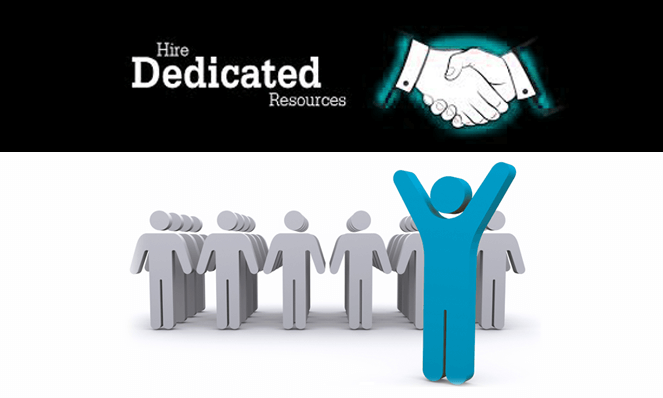 Dedicated Resource is extremely essential for growth of any company. Ultimately every company looks forward to cut down their cost so that they can raise their profit levels. Hence, many companies search for offshore resources. WeblineIndia is one such offshore center that offers labour resource at an affordable rate.
Rich Resource
WeblineIndia is a Web Developing Company that renders outstanding web services across the globe. It has rich human resource to offer for hire dedicated resources. The programmers of WeblineIndia are immensely talented and skilled. They have served numerous clients across the globe and have established a long term relation with them. WeblineIndia has won attention of major companies that have dominating market share. Checkout the 5 Traits of a Well-Paid Software Developer, so you can recognize them during the hiring process.
Unique Recruitment Strategy
WeblineIndia is in the market since 13+ years. Since its establishment, WeblineIndia aimed at creating a huge team of dedicated resource so that all the associated clients can be served with high standard services. WeblineIndia has paid special attention to its recruitment strategy. It has employed scientific method of recruiting so that only genuine and professionally skilled developer is spotted. Every developer here undergoes a test after an oral interview to check their proficiency. Their analytical and reasoning skills are brought out and their background is cross-checked. The ones who pass the test above efficiency level are only recruited under the roof of WeblineIndia.
No Room For Errors
WeblineIndia is no room for errors. Hence only those developers who have years of experience, work under WeblineIndia. Client satisfaction is our prime concern and hence we offer only those developers for hire who can stay committed and concentrated on the client's project. Our developers have great working capacity. They do not get tired despite of rigorous work pressure as WeblineIndia trains them to work under stringent environment. They can undertake multiple activities simultaneously and bring success to each of them.

Transparency
Our developers are dedicated and work within the framework of client's organization. They strive hard to maintain authenticity as well as abide by organizational ethics. They keep the proceedings of the project transparent as far as maintaining trust of the client is concerned.
No Hidden Costs
The developers at WeblineIndia are immensely talented and have strong background. All of them are prolific and have high proficiency level. They are skilled to bring cost efficient solutions as they are aware about all the latest technological updates and tools. Our developers are fully equipped with all the coding programs. They bring unmatched solution through their impeccable cost saving techniques. We have no hidden costs involved in our calculations. We disclose the original cost before signing the contract so that the client has no shocks later.
The professional services of our developers have enabled us to gain a major market share in providing website development services. Focus on your core business, once you hire dedicated resources. Our dedicated resource will take your software development and technical needs, be rest assured.
Contact us and free yourself from all the worries!