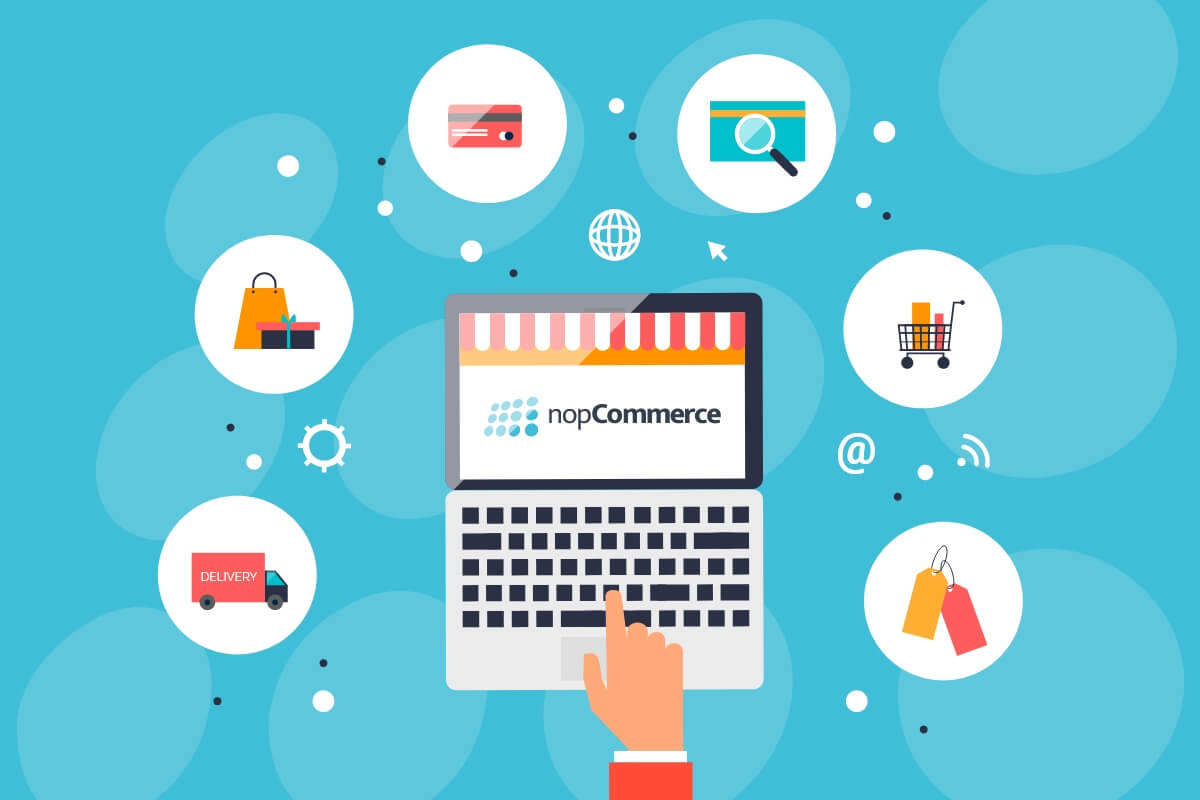 E-commerce has been in vogue in the last few years. Ever since the retailers have got to terms with the benefits of E-commerce, they have embraced the concept enthusiastically. Debates have, hence, stirred about the best E-commerce solution that these retailers can opt for. If you were to ask E-commerce developers, they will tell you that there are certain shortlisted solutions that are most commonly used. Some among these include Magento, Zencart, Ubercart, Prestashop, and NopCommerce. Among these solutions, the majority of downloads have been for NopCommerce. Following are some statistics that further illustrate the popularity of this E-commerce solution:
It is one of the top 5 solutions that are featured on Microsoft Web Matrix.
There have been over 390,000 downloads.
In fact, more than 880,000 source code downloads have taken place from CodePlex.
All of this has transpired because of this solution's available extensions, plugins, and modules. Along with that, the various other features of NopCommerce also make it really attractive.
FEATURES OF NOPCOMMERCE
Following are some of the compelling features of this E-commerce solution:
User Interface: You want the visitors to your store to be awed by the experience that you provide to them. That is exactly what NopCommerce aspires to do for you. NopCommerce developers have various options to stitch together high quality user interface. There are many other facilities for the users like the Exchange Rate System that is based on real time prices and has multicurrency support.
Mobile Commerce: An increasing number of mobile stores are now coming up. This speaks volumes about the popularity of mobile commerce. A part of the reason for this phenomenon's success has been the shoppers' penchant towards the convenience of shopping via their smartphones and tablets. NopCommerce allows developers to easily develop such mobile stores.
Front-end and Back-end: This Ecommerce solution is completely written in ASP.NET 4.0. The backend of it has been in SQL 2005, which is known to be one of the most powerful database management platforms.
Multiple Store Management: Some of the experienced developers will suggest that have multiple stores aids in building more salience for the brand. You can manage all your stores with a single installation of NopCommerce.
Multiple Vendor Management: With NopCommerce, you can build a single catalog by bringing together the products of different vendors. All the vendors get access to the Admin Panel.
Simple Product Management: Managing your product configuration is a breeze with this Ecommerce Solution. You need to continuously keep your online store updated, and NopCommerce can help you do that with complete ease. What is also worth noting is that you can add new product variables, customize your product attributes, add different alternatives for checkout, cross-sell, and even have different images for a single product. What's more? It also allows you to specify interlinking of products, pre-order, and back-order.
Search Engine Friendly: This solution has been built by keeping the strategies of Search Engine Optimization in mind. The friendly URLs and well-structured content and products are among the various ways in which search engine optimization is made by possible by the solution.
WHY WEBLINEINDIA FOR NOPCOMMERCE DEVELOPMENT?
Weblineindia is a company that exudes experience in various online services. By the virtue of this experience, it has managed to bring together a group of experts that meticulously take care of every single project. Following are some of the reasons why enterprises prefer to work with Weblineindia for NopCommerce development:
Team: Weblineindia's team of experts has the acumen and the passion to convert every single project into a masterpiece.
Experience: As mentioned earlier, Weblineindia has over a decade of experience in the industry.
Services: There are multiple services that the company offers.
Following is a list of a few of them:
Development of nopCommerce web solutions
Website designs with nopCommerce
Theme, feature and module design and development
nopCommerce Plugins/Widgets development
Optimization and enhancements
Integration and Installation
Customization
Development for business themes under nopCommerce
Shipping and payment getaway integration
Support, testing and maintenance
Testimonials: WeblineIndia has various client testimonials that reflect the satisfaction that all of its clients receive.