With more than 70% of the total world population accessing internet, all the minor and major searches are now made online. This online search ranges from finding a popular restaurant to making deals in real estate. Every aspect of activities today has highly got computerized. With Smartphone development, real estate business has got a boost with numerous proficient apps. No one would know the real statistics as to one-fifth of total real estate searches are performed on mobile phones. Very soon, real estate mobile search activity will overtake desktop searching completely.
Mobile search is implemented highly for every industry now and so real estate industry is not any exception. Real estate industry is the major user of mobile apps. Being mobile optimized is profoundly beneficial for a real estate business. There are uncountable benefits among which the following are most demanding:
Connect with clients
A real estate mobile application will grab you more and more clients. It establishes a distinct connection between you and the client that you might have never experienced before. Clients will find it extremely easy to stay in 24/7 contact with you through e-mail, Skype, IM or Private messages.
Update the client
As a realtor, mobile apps will be handy to you in updating the client with push notifications or messages of their interest and needs. Mobile applications will provide compressed contact forms to new clients where they can specify their requirements.
Instant Availability
Real estate mobile apps will permit you to reply clients immediately. You can provide your interested client the property listing on their fingertips. They can compare this with other quotations and make a quick shopping decision via their Smartphones.
Gain rapid success over your competitors
For a realtor, profit is the motive. So those who integrate mobile devices with their industry will see rapid increment in their pay offs. As a staunch realtor, it is your duty to make your business website mobile optimized. This is the shortest means to leave your competitors light years behind in the market. Earlier to deal in real estate was time consuming and lethargic. The potential buyers had to travel many towns in order to meet realtors in person as well as view the property physically. This took many days to accomplish a single deal. Now with mobile optimized real estate apps and websites, legwork has been eradicated and clients can do all these activities right from their office cabin.
It is smart
Smart work is more apprehensive then hard work today. You need to be smart in order to make profit. So, it is a smarter decision to establish a mobile optimized business. It promotes quick deals with minimal wastage of resources. Also clients feel relieved that they can browse at their leisure. This concept is a win-win for you as well as the client.
QR Scanner
QR code scanning can also be incorporated on "for sale" banners in your area. When an interested client likes any property, all he needs to do is scan the code to extract more information rather than calling.
It is a world of difference
A real estate app is not centralized to offer property listings only. Real estate apps can be used for marketing, promotions and advertising. Implementing push notifications or geo-fencing, new clients can be reeled in directly through the app based on individual location and interest.
It's a necessity
Building a real estate application is a cost-effective means to set a capitalized mobile trend in shortest pace of time. In this cutting edge competition, it is a necessity to find a reasonable pathway for making your business popular.
Few of the preeminent apps for real estate business are:
Docusign For Mobile: Though this app is free, a minimal subscription fees of $14.95 is charged to access the real estate edition.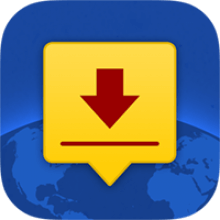 Magic Plan:  This app automatically designs a floor plan by utilizing its screen guide feature. Creating this plan is free but sharing your files may cost you as little as $3 each.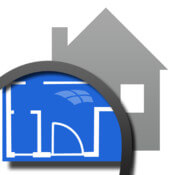 Top Producer Mobile: Its monthly subscription sums up to $39.95. This app can create wonders for you. It gives you an access to the prominent contact management and marketing system of real estate.
ZipForms Mobile Web Edition: Its annual subscription is $12.95 and gives you an access to ZipForm Professional account.
Such ultimate real estate apps are constantly evolving in the market today. However, if you are looking for highly qualified app developer to design competitive apps for your real estate business, then hire mobile developers from WeblineIndia.