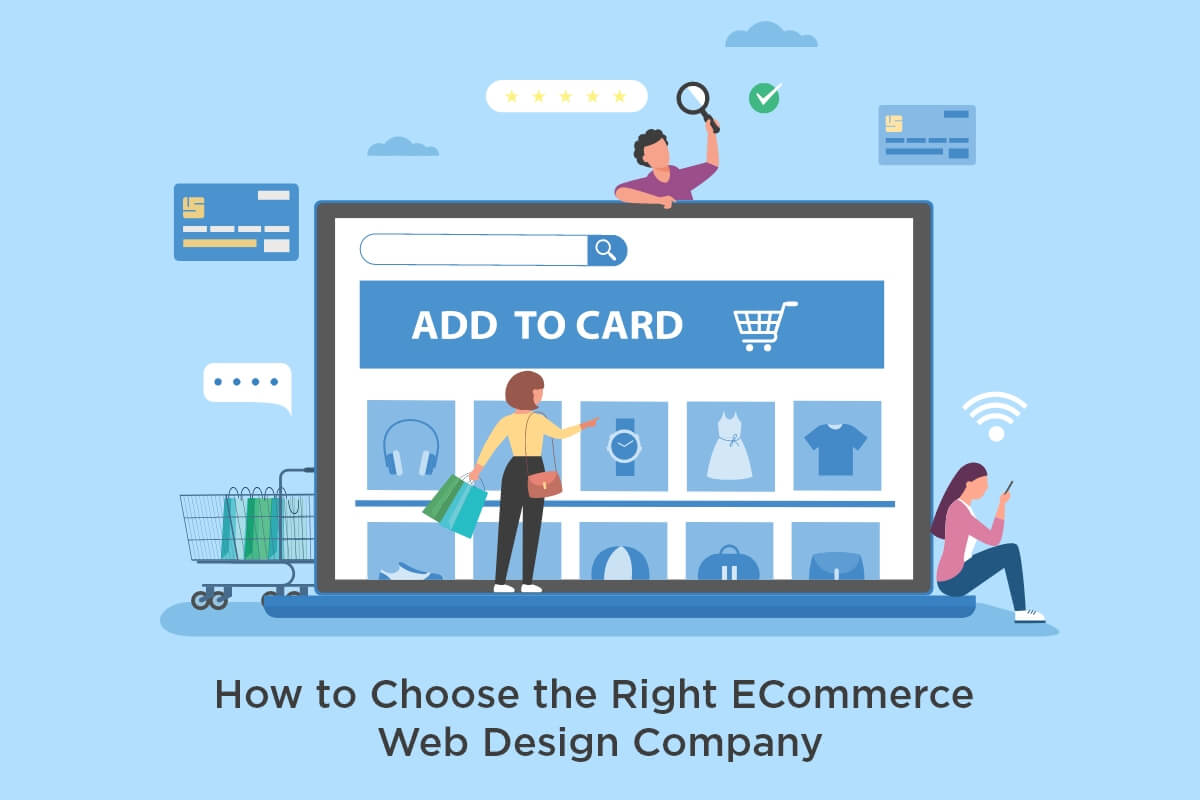 eCommerce is a lucrative business model. The cost of getting started is low and the margins are (usually) superb. This is perhaps the reason many believe that simply having a great product is enough to achieve success with an eCommerce business.
While there is no denying that a fantastic product is not just critical but essential to success, it is not the only factor that plays a role. How this product is presented and how the company behind the product is perceived both play a critical role in determining the success of an eCommerce business.
In other words, besides having a superb product, it is imperative to back that product up with an authentic and attractive online presence. The website (or the eCommerce store) plays the most crucial part in creating and maintaining the online presence and reputation of an eCommerce business.
If a business wants a high-quality store, using pre-made templates will hardly get the job done. Serious businesses need a customized eCommerce store that is suited to their product or product range. At the same time, the online store must also be designed in a way that positively resonates with the audience of the store.
To get this right, it is important to work with the right eCommerce web design company. However, finding the right one can be confusing, since there is an abundance of options to choose from. In this article, this confusion will be eliminated as we walk you through the proven process of selecting the right eCommerce web design company. Let's jump right in:
Considerations To Make When Selecting An eCommerce Web Design Development Company
Relevant Technological Expertise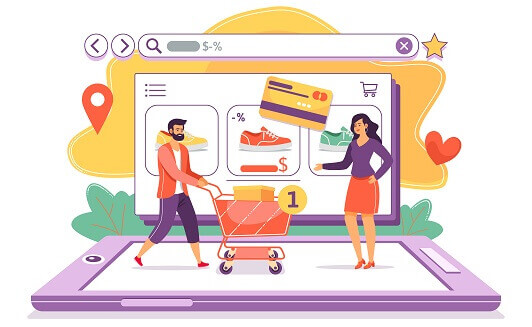 Building a regular website and building an eCommerce website are two very different things. Sure, an eCommerce website is just another website, but there is additional functionality involved. For instance, an eCommerce website, unlike a regular website, is capable of accepting and processing orders and is even capable of processing online payments. This means, there is the underlying technology that is used on eCommerce websites that enable all these functions. At the same time, eCommerce websites are generally more secure than regular websites, and for good reason. After all, an eCommerce website processes critical customer information such as credit card details.
For this reason, it is important to choose a development team that has experience within the eCommerce domain. Not only that, it is also recommended to choose a company that has experience with the specific eCommerce platform and technologies that one wants to use on their own website.
Also read the post on 7 Killer Tips to Achieve eCommerce Success
Relevant Design Experience
eCommerce websites and regular websites don't just differ in terms of the underlying technology. Another area where these differ is in the design. An eCommerce website is designed to showcase products and product-related information. The primary design objective is usually to make it as easy as possible for visitors to find a relevant product and make a purchase.
Most websites that don't fall in the eCommerce category are designed to provide information and thus, they are designed in a completely different manner.
With that said, even as far as eCommerce web design is concerned, there is a myriad of styles one can choose from. It is thus strongly recommended to browse through the portfolio of an eCommerce web development company to see whether or not they have worked with a design that appeals to you.
eCommerce Website Development Cost
Understanding the eCommerce website development cost is a critical factor when selecting a web design and development company. The cost can vary based on the complexity of your project, the desired features, and the expertise of the development team. It's essential to receive a detailed quote that includes not only the initial development expenses but also ongoing maintenance and support costs. This transparency will help you make an informed decision and ensure your eCommerce venture remains profitable.
Go Through The Online Reviews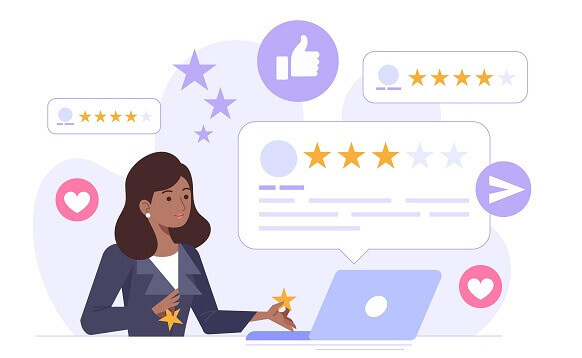 The previous two steps were aimed at finding companies that have a portfolio that is aligned with how you have imagined your eCommerce website to be. Once that is done, it is time to start eliminating the bad apples from the list of prospective companies. The best way to do this is to read through the online reviews of all the companies that you have shortlisted.
Finding reviews on the website of such companies is incredibly easy. However, most companies don't post the negative reviews that they have received from dissatisfied customers. To find those, a little more research will be needed.
In many cases, one can find unbiased reviews for service on the Google search engine itself. Alternatively, there are a number of third-party platforms that paint a realistic picture of the experience of working with particular web development or eCommerce development company.
In other words, it is important to understand that most web development projects are high in value. After paying a high price, if a customer is dissatisfied, they almost always find a way to make their voice heard. Sure, finding such reviews may require the investment of a little extra time and effort but it may end up helping you save thousands of dollars and months of the stress of working with a bad team.
Read the related post on: All about Magento – the Perfect eCommerce Solution
Clarify Maintenance And Ownership Terms
Many eCommerce development companies only offer to develop a website. This means, once the website has been developed, there will be an additional charge for any changes. Over time, this can drive up the cost of owning the website significantly. However, there are also other companies that will offer an annual maintenance contract along with their development packages. Opting in for such a service is strongly recommended as it allows business owners to have an expert on call for the times when they need to make any changes to their website.
Another malpractice that many development firms employ to squeeze more money out of their customers is that they retain the ownership of the design of the website. This way, the actual owner of the website does not own the design and has to pay extra every time they want to introduce a design change. Transferring the rights of ownership of the design is a perfectly practical solution but even that comes with a hefty price tag attached. Ideally, you should own the design (and every other element and aspect) of your website. It is important to make sure that the company you employ or work with does not use such practices.
Conclusion
Choosing the right development company can be a time-consuming process. In many cases, not being able to find the right company even messes with the project deadlines. However, it is important for business owners to understand that the time spent in choosing a dependable and trustworthy eCommerce development company is not wasted as it saves them from a lot of headaches after the project has started.
Social Hashtags:
#ecommerce #ecommercedevelopment #ecommercewebdesign #ecommercedevelopmentcompany
Frequently Asked Questions
What factors should you consider while selecting an eCommerce company?
The following factors should be considered while selecting an eCommerce company:
– Determine your ecommerce requirements
– Make a budget
– Relevant technological expertise
– Relevant design experience
– Go through the online reviews
– Clarify maintenance and ownership terms
Do you need to look for reviews before deciding on an eCommerce company?
Yes, gathering reviews about the eCommerce company you wish to work with will assist you in selecting the best option.
How Should I Select an eCommerce Platform for my Website Development?
The following major considerations should be kept in mind when selecting eCommerce platforms:
– Pricing
– Utilisation ease
– Plugins and features
– Methods of Payment
– Possibilities for Customisation and Design
– Costs and issues with operation and maintenance
– Scalability
Is eCommerce Right For Business?
Yes, ecommerce is appropriate for all types of businesses. Businesses can select from a variety of models based on their needs.
What steps should I take if I want to expand my e-commerce business in the future?
The following are some of the methods that firms might use to extend their eCommerce operations:
– Increase brand awareness
– Create an email list to keep in touch with customer
– Make your site mobile-friendly
– Gather feedback and reviews
Tips for Choosing the Top eCommerce Web Design Company: INFOGRAPHIC