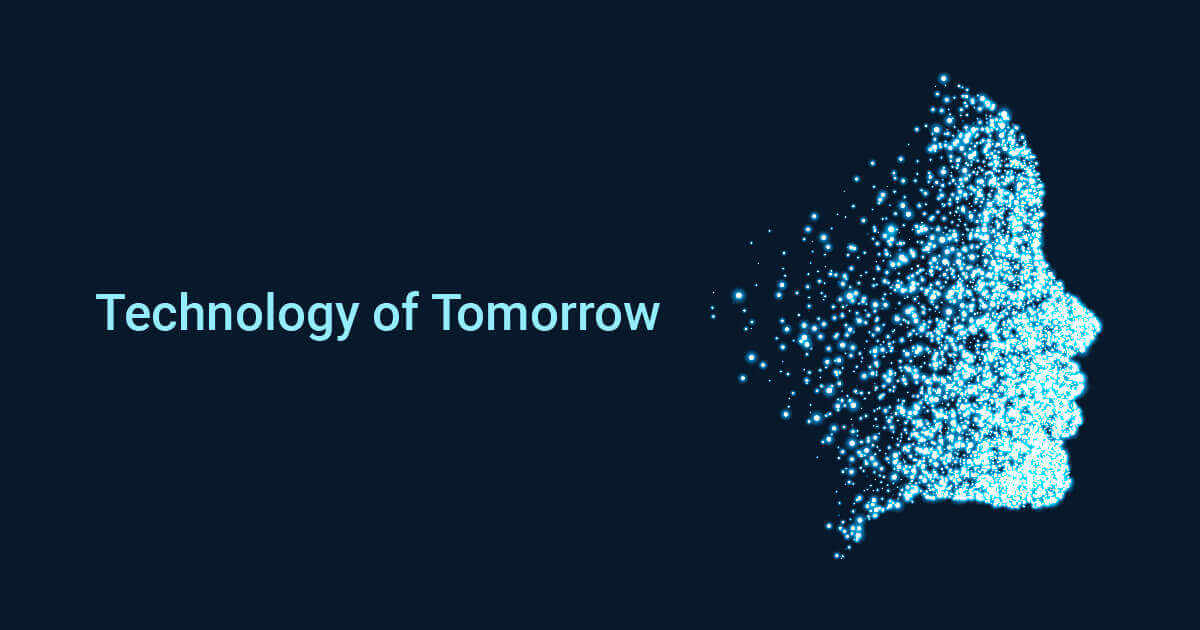 Over the last few years there has been tremendous change in the eCommerce trends and practices and the changes are still going on. Right from the increased use of mobile device for shopping to the use of augmented reality, eCommerce has undergone a series of changes.
More such businesses are taking help of eCommerce website development companies India to build affordable websites that moves with the trend.
As per the report of Statista, it is said that
The 42% of the internet users made use of mobile devices to buy products or services online and the number is expected to rise over the next few years.
Whether we are talking about B2B or B2C, some of the eCommerce trends which will follow in 2019 and beyond are:
1. Better Customer Experience – Virtual Assistants
For a shopper it is always a different kind of experience, when buying online or from a brick and mortar store. Based on what eCommerce trends and practices are moving towards, the differences in both the experience will diminish with time.
When you visit a physical store, you will find assistants who helps you find the right product you are looking for based on your taste and preferences. When we talk about the upcoming eCommerce stores, in the near future there will be virtual assistants available to assist the shoppers and help them find what they are looking for. They will ask a few questions to the shoppers to learn about their needs and then offer products accordingly. The virtual assistants will work towards offering a more realistic shopping experience to the shoppers while helping them make better decisions.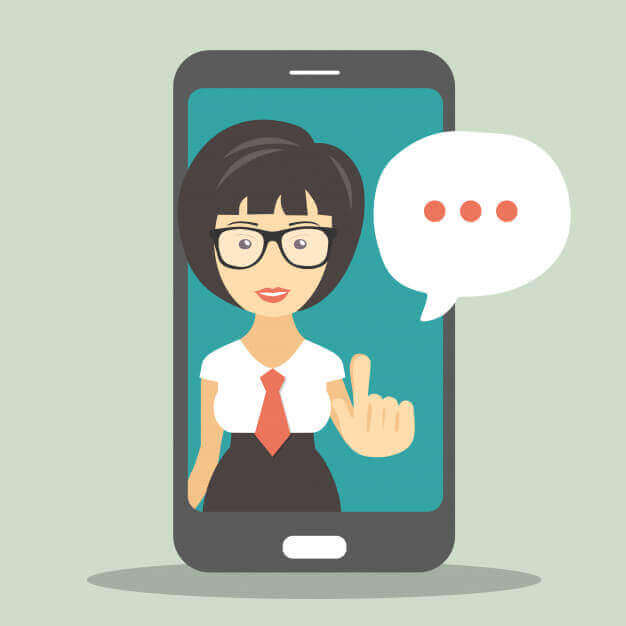 2. eCommerce with Augmented Reality (AR) and Virtual Reality (VR)
For eCommerce, augmented reality is considered as a big step and it is considered to be one of the promising eCommerce trends for 2019. Augmented reality works towards creating a more realistic environment for the shoppers and thus helps them choose products wisely.
If we take a look at the current eCommerce stores, you will find many stores offering augmented reality based shopping experience to the shoppers.
LensKart – an eCommerce site based in India allows the shoppers to try their thousands of frames in 3D visualization. Based on the human face points, it creates a virtual 3D face on which you can try out the frames before you buy one.
In case of Amazon, you can use an AR app to try out its different products or appliances to have an understanding of the products and make purchase accordingly. In the same manner, you can make use of an AR app to try out accessories or furniture from IKEA before buying. Especially in case of buying furniture, shoppers no more have to imagine their living room and think about how the product will look in there, rather they can visualize it and see how it fits in there.
If we talk about eCommerce trends in 2019, AR has already showed a great deal of progress.
3. Mobile App Dominance
For an online business, building an efficient eCommerce website with the help of eCommerce website builder company is the foremost step. The shoppers are more interested in using mobile phones and use it to make a purchase too. Today more than half of the searches on the Google come from mobile devices. Businesses have been asked by search engines to improve their websites and make them mobile friendly as the demand of mobile apps is ever increasing.
Compared to mobile web, mobile apps are browsed 286% more for products by the users. By 2020, the industry of mobile application is expected to cross the revenue by $189 billion and the eCommerce giants are pressing on using mobile apps more.
For eCommerce sector, mobile apps have become the clear sign to increase their revenue and so they believe in promoting apps compared to their website.
4. Advanced Product Search
Whenever you search a brand on the search bar on the eCommerce site, it will show up the most searched or popular products in a drop down list. For the shoppers, it saves them time to look for the products as well as they get an idea of the products which are more popular from the brand. Again, such kind of added features, increases the overall experience of the shoppers and so if you wish to grow your eCommerce store, you should think about having them.
When we talk about eCommerce trends in 2019, advanced product search is definitely on the list and you will see more personalized suggestions coming up for products. The suggestions will be internet-based and more defined, working towards reducing the buying cycle time for shoppers.
5. Machine Learning and Artificial Intelligence (AI/ML)
If we take a look into major technology trends, Machine Learning and AI has already made a huge impact. With the help of machine learning, it becomes possible to offer better user experience to the shoppers by analyzing the earlier buying behaviors and buying-based data. This clearly works for eCommerce store owners as here shoppers have different preferences and choices when it comes to products.
Just like shopping at a physical store where the shopkeeper knows the preferences of regular customers, eCommerce will make the shoppers feel the same over the years. In 2019 and beyond, Machine learning and AI is expected to contribute towards the growth of the eCommerce store owners.
6. Personalization
If we take the example of eCommerce giant Amazon, it has already started to work towards offering personalized recommendations based on the purchase history of shoppers. In coming time more businesses will include them in their stores. It also offers personalization based on the products that are available in your "Wishlist". Based on the products you have bought it is possible to send exciting offers on various products.
Users are more attracted towards personalized recommendations and so around 45% customers are expected to buy from such an eCommerce store. Again, it is said that 56% of online shoppers will return to eCommerce stores which offer such kind of personalized recommendations.
AI and machine learning integration into the eCommerce sector is said to bring in more personalized stores in 2019 and beyond.
7. Interest-based Advertisements
There will be more focus on offering personalized advertisements to the users. Google, the search engine giant has been trying to offer ads which are based on the user choices and offering interest-driven ads that are personalized can be something you will see in the coming years.
Users will get to see the ads that they want to see and this will be supported by the evolution in eCommerce digital marketing services. It will be possible to have best ads shown when browsing history is integrated with machine learning. It will work towards increasing sales and conversion for business.
8. SEO Transformed with Voice Search
As per some insights, it is said that
By 2020, more than half of the searches will be voice searches.
Based on the updates on the search engine, business websites are expected to go through dramatic changes to support voice based search engine searches. This means Google will work towards offering the best to the users when it comes to voice search results. From the search engine optimization perspective, it is considered as a game changer. This means the future eCommerce stores has to be designed by keeping these features in mind by eCommerce website creator.
Few of the eCommerce businesses have already started to work towards it and are offering voice search options to their consumers. This is going to be exciting to look forward in 2019.
9. Research Online and Purchase Offline
It has been seen that around 80% of the mobile users have the habit to search for products online for their local store and out of that 18% of the sales take place within just a day's time. ROPO can be considered as one of the ways to measure digital campaigns effectively.
It will become possible to measure the effectiveness of online campaigns by combining together social media, mobile device, POS system, CRM, and payment gateways. ROPO will be seen to be getting refined in 2019 and beyond.
10. Improved Payment Methods
If we look back a decade ago, making an online payment was not considered an easy going thing. It was considered as a risky activity. But, with time, that fear started to subside too. Today, online shoppers are using different methods to pay online. The use of PayPal and credit/debit card has increased across the world.
The use of wallets to make payment has increased drastically today. Different wallets are now available for the shoppers like Apple Pay, Android Pay, Samsung Pay, Walmart Pay, and so many. They are safe to use and transactions can be done easily.
11. Use of Better Visuals
Users are on your online store to check out products. So make their experience better by making use of best visuals. It will help the business to make the users understand their products are promising. The number of eCommerce businesses making use of visuals in their store is increasing and in 2019, more businesses will be seen adapting to the change.
12. Use of Hero Carousel for Videos
One of the best ways to showcase your products is by making a video. Video presentations can be done the best way by using Hero Carousel and putting videos in it. Such kind of videos can easily attract the users. When they are on the homepage of your website they will take some time to pause and check the video for sure. This will create interest for the product and increase page visits. Videos in Hero Carousel have greater chances to push conversion rates.
13. Amazon and Amazon SEO
When it is about shopping online and finding products, then Amazon is the king. It is one of the largest online retailers on the world market and the number of users choosing it to shop is increasing at high speed.
Its popularity to search for products has led to the development of individual search engine optimization for Amazon. Just like how a normal SEO works, Amazon SEO works on uplifting products based on desired keywords. Over the years Amazon has grown and it has managed to develop a digital marketing world of its own. It is built on SEO, Storefront, PPC, A+ content, content development and marketing and Enhanced Branded Content.
14. Image Search
The next big thing in upcoming eCommerce trends is expected to be the product image search. The online stores will allow the users to search for a product on their website by making use of their photos, blog or online images. eBay offers visual search which can be used to search for products in this manner. Lately, Pinterest is also seen putting in good efforts to improve their visual search. In 2019, it is expected that there will be more focus on image search for the eCommerce sector.
15. Fast Shipping and Better Logistics
Today shoppers are more interested in getting same day delivery for their products and there will be much work done towards it in 2019. More number of eCommerce stores are expected to come forward to offer same day delivery service for their products and can be accomplished by using different delivery options. The product delivery options will become more flexible and transportation will become better too.
SUMMARY
In 2019, a good number of eCommerce trends will become visible. Improved use of social media for customer engagement, the chance to offer better experience to the shoppers through physical stores, better customer interaction using chatbots, etc. are few others which will see boost up in 2019. In short, new tactics will be tried out in 2019 to attract more users, keep them engaged and increase conversion rates for eCommerce stores.
If you need any help in revamping or building your eCommerce stores, reach out to our eCommerce developers.