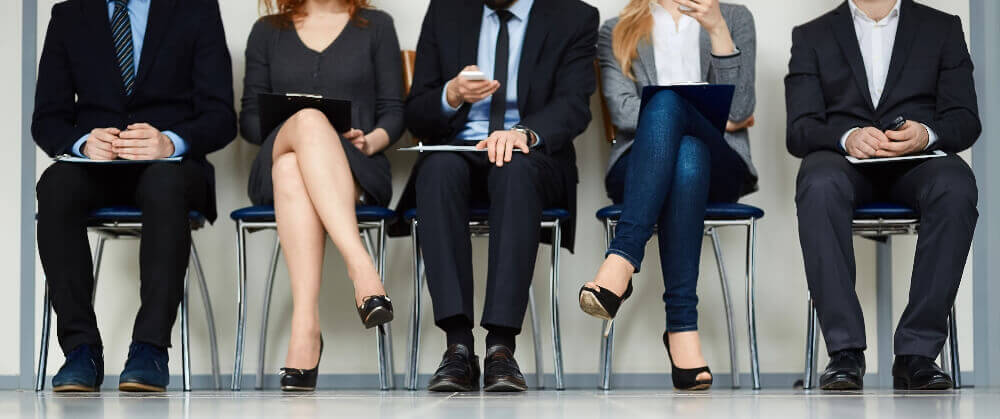 For few, the word " job interview" makes people nervous and while they appear for the interview they make lot of goof ups in answering the questions which at the end costs them lose their dream job. Over these years, I have interviewed 100s of candidates for various roles and positions and so thought to share some of my experience.
It is a fact that interviews can turn out to be stressful if you are not well prepared for it. The only way to beat an job interview is by being confident on the floor and come up with the right words and say it at the right time. Most of the time people end messing up the things only to lose the job due to some negligence.
So to help you out here I am with a list of 'Don'ts' which should be avoided at any cost to get your dream job –
Never go unprepared: You are there to attend an job interview and so carry the important things at least a copy of your CV and a pen. The interviewer may have gone through your CV a few days back and may not remember everything about you. Moreover, don't expect him or her to be there with a soft copy of your CV. Carry one yourself for sure. Moreover, you should be equipped with a pen so that you can write down something that you are expected to do.
Never be late for the interview: Punctuality is what makes an interviewee worthy in the eyes of the interviewer. So make sure you leave early and reach the destination on time. You don't want to come up with some excuse as it can create a bad impression about you.
Don't get demotivated: It can happen that you might not be the only candidate who is appearing for the interview for the same position. So don't get demotivated by their presence as it will clearly become evident in your body language.
Don't get restless: Chances are more that you may be kept waiting for some other priority tasks of the interviewer. So try to be patient rather than getting restless in such situations.
Don't attend an interview withoutdoing proper research: You must be knowing about the company, its business as well as position for which you have applied. You must make it a point to go through the company website and check for the company objectives. It will be a plus if you can do the research and understand the person who will be interviewing you before appearing. You can read some of his/her blogs or achievements, draft 2-3 questions related to it so when you get chance you may open up that topic which in turn will help you in rapport building.
Keep your phone away: No doubt everybody carries a cellphone today but, that does not mean you to carry it inside the cabin of the interviewer. You should take care to switch it off or keep it in a silent mode. Ringing the phone in the middle of the interview will distract yours as well as the interviewer's attention. And trust me it is not a good sign that your phone rings in the middle of interview or your focus is shifted to your mobile.
Don't barge in: We all know that it is a basic manner to ask for permission before you get into the room. Follow the same manners when you are about to enter the room where the interviewer is waiting for you. This will display you as a person of manners.
If nervous, don't show it: Interviewer (in fact every individual) like a person who is confident and cheerful during the interview process. It helps to create a positive image of yourself. So in case you are nervous, make sure you don't give out the signals.
Don't gaze around: NO! My friend, never do this! Whenever you are asked a question make sure you make an eye contact and answer back to the interviewer. This will even make the interviewer feel that you are confident even if you are not. Make sure that you don't gaze around and look outside the window or around the cabin or at a glass of water or at things present in the cabin as it can lead to lose focus.
Showcase your skillsEvery organization wants to have employees who have amazing skill set and has the ability to perform well. So better showcase them during the interview process and let the interviewer know how you are going to bring them to use for the growth of the organization.
Answer for what you are askedMake it a point to only answer what you are asked for. In case you want to show up your skills or achievements, it should be done in a nice way.
Don't go off topicIt is very important to answer right and stay attentive. You need to answer to the point rather than beating the bushes. For example, if you are asked about the technologies you have worked upon, then your answer should be clearly about the names rather than talking about your work strategies or workflow.
Don't sound over-confidentSome people have the attitude of 'I know everything' which can seriously damage their image. So make sure you seem to be confident, composed as well as ready with right answers.
Don't go for the 'I am different' attitudeMost of us believe to be different from the rest. Now even if you feel so you don't have to shout it loud during the interview process. Simply let your experience, expertise and skills speak for you and let the interviewer determine you to be better than others.
Don't talk negative about your current employerIt can be true that you may not be happy about your present employer but, you should make sure not to criticize your current employer. This will clearly give away a bad impression. No one wants to have a nagging employee on board. So instead of badmouthing about your present employer, put in your efforts to impress the interviewer.
Don't use the word like STUFF in your sentenceThere comes situation when you are supposed to explain your previous job role and talk about your role and responsibilities. So when you describe them be prepared to talk about your projects and job role clearly rather than completing the sentences using the word STUFF.
Don't give up on tricky questionsIt is obviously true that you will not be getting easy questions to answer. So in case you face a tricky question then take your time, think and then start answering back. You will be able to catch the trail soon.
Don't be in a hurry to discuss company policiesDefinitely this should not be the first thing you should be doing when you strike a conversation with the interviewer. The vacation policy, leaves, promotions, hike, etc. can be discussed at a later stage.
Don't disclose your business plans nowThis can definitely get you some negative marks. Whenever a company plan to hire an employee, it plans to have him or her around for quite a long time. So talking about your future business plans suggests that you may leave the company soon.
Don't deny your weaknessesWe all have weaknesses and even the person taking your interview has some. So in case you are asked about yours don't end up saying that you have none. This will clearly leave a negative impression on the interviewer.
Ask questions, don't be hesitantIt happens that during the interview process the interviewer may give you the option to ask questions if you have any regarding the job role or the organizations. So in case you have any, put them on the table, this will showcase your enthusiasm for the job role.
Don't ask about the perksCompanies give away different perks to the employees. So it would be better not to discuss about the same till you are selected for the job. Otherwise, it will give away an impression that you are working for the benefits.
Don't talk about pay scaleYes, it is a fact that everyone works for money but, bringing up money in the beginning of the interview process is not good. You can always discuss about the same at the end when you are selected for the position.
Every single movement of yours is being noticed in the job interview. So just keep these key things in mind and score a plus in all these areas. You will be for sure able to crack the interview and leave an ever-lasting impression while grabbing the opportunity. Connect with me anytime on LinkedIn if you have any questions.
If you are looking for Job opportunity at WeblineIndia, click here.