Having an E-Commerce store is a great idea. It allows you the opportunity to increase your products' reach. In other words, your store doesn't have to be confined to a location any more. It can sell to people, from around the globe, at any time of the day. That is the power of selling over the internet. However, the real challenge is not to set up a store. The challenge actually is to get your eCommerce store to work. In other words, you should be able to know how to boost sales on your online store. If you are using Magento as your eCommerce platform, there are various extensions that can help you enhance your store's experience, and hence escalate your sales. This blog aspires to acquaint you with some of the best Magento Extensions for April, 2014.
ONE STOP CHECKOUT: What is one of the worrisome aspects of your online store? If this question was asked to online store owners, their answer would be 'Checkout'. Customers are getting increasingly impatient, and they aren't willing to go through a myriad of steps before they can actually check out. This extension can help you cut down on those steps, and make it simpler for your store customers to check out. Put more clearly, the customers have to follow just one step to be able to complete the checkout process. Such ease shall certainly manage to elevate your conversion rate.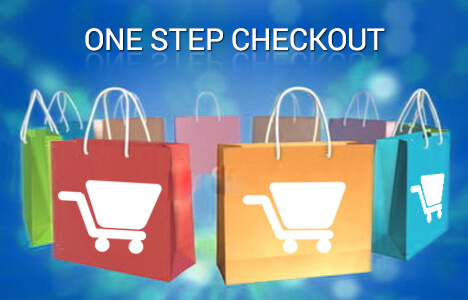 MEGAMENU: Another thing that is of value to an online store owner is the menu of the store. You want to ensure that the customers find everything that they are looking for. Hence, simplicity of the menu plays an important role. On the other hand, it is also pertinent to ensure that the menu looks professionally designed. This way, the customers would think highly about the store, and the chances of selling a product will rise. Mega Menu can be helpful to you in building a strong menu. By making discreet use of this extension, you can ensure that you have a professional and informative menu in place. There is so much that you can display in your menu like your product thumbnail images, price, etc. The quicker that your customers manage to find your products, the better it is for you.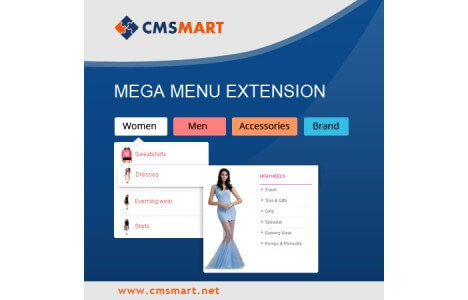 REWARD POINTS: Now that you have a business store, you would certainly know about some significant statistics in the industry. Most stalwarts in the industry believe that retaining loyal customers is much more cost-efficient than recruiting new ones. I am sure you would know about this thought too. If you want your store to be more profitable, it is important that you consider ways of enhancing your customers' loyalty. One of the better ways of retaining loyal customers is by rewarding them for being with you. Reward Points is an extension that allows you to reward your customers in the form of loyalty points every time they interact on your store. This encourages them to purchase more, and also continue the relationship with you.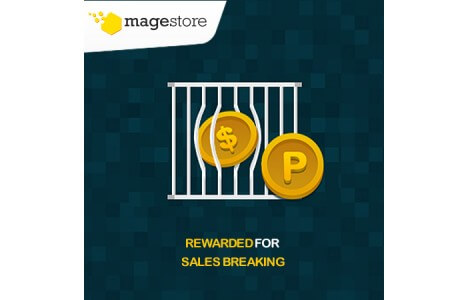 STICKERZZ: Another facet of having an online store is to enhance the customer experience. By doing so, the customers would be encouraged to spend more time on your store, and that increases your chances of making a sale. Stickerzz is an extension that you can explore for the same. It helps you display stickers at product listings' as well as product details' page. You can use it to mention your best seller product sticker option or do much more with it. Another fascinating aspect about Stickerzz is that it can be configured from the Admin Panel.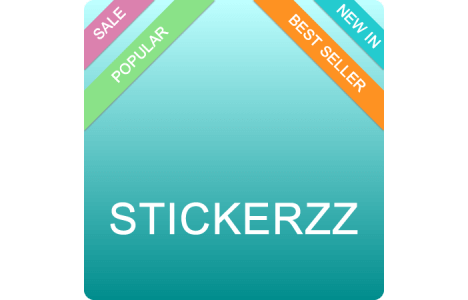 EASY DONATE: There are various stores that care for a cause or two. They insist their customers to donate money for the cause. It isn't as prominent online, though. The Easy Donate extension can help you do that with your customers. It allows customers to donate funds at the Magento Cart Page. Hence, when your customers are at the checkout process, they are asked if they would like to round up their money or add some extra money to their purchase amount for donation. You can define various causes, and distribute the amount from out-of-the-system.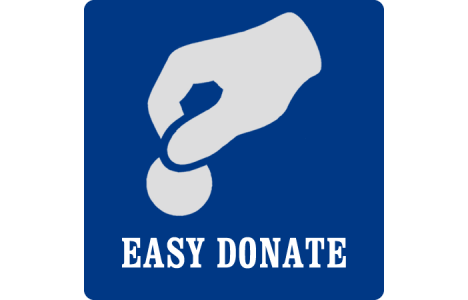 SUMMARY
These are some of the Magento extensions that have caught my extensions. Please write to us if you know some extensions that you think are extremely useful.