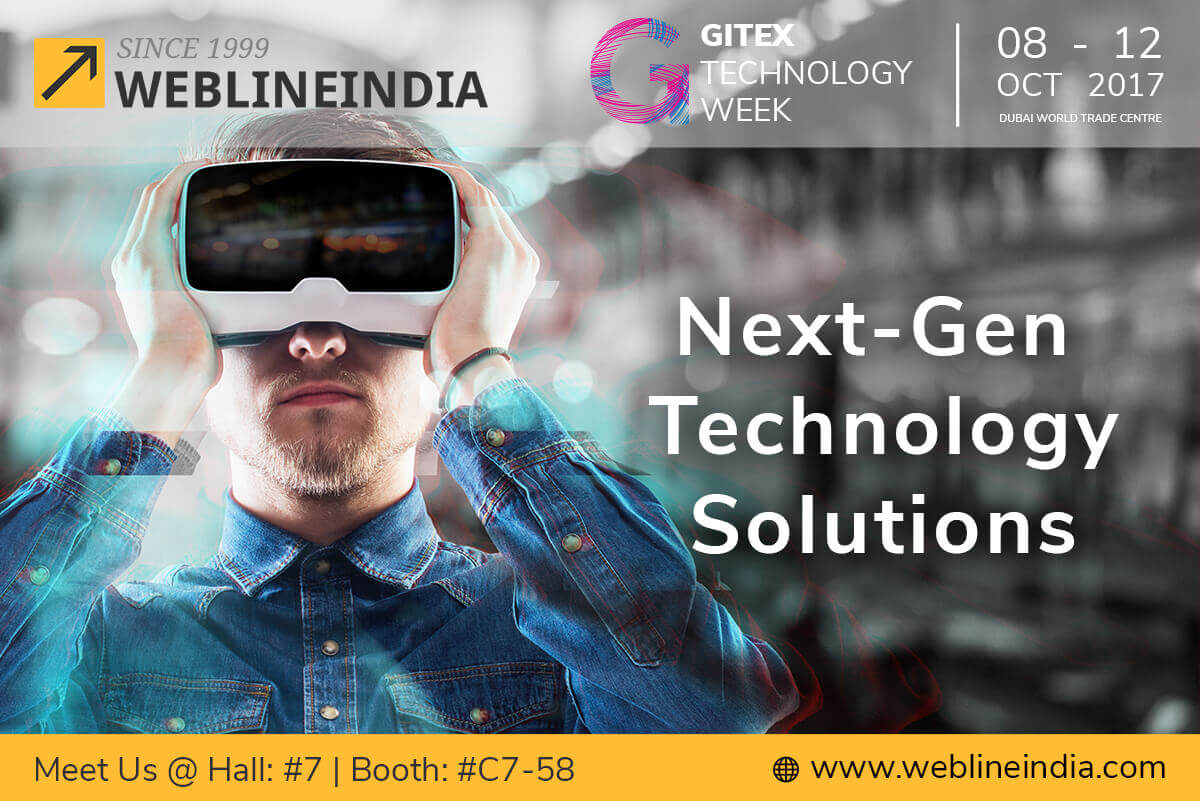 Gone are the days of simple websites and apps. Today technology has gone far to an extent where you will find services and products which go an extra mile to make your life simpler. In short, this is the era of Next-Gen technology solutions. Yes, we all have heard about smart watches to smart homes. So what are they? How do they affect our lives? This is what Next-Gen technology works towards. There are a number of companies which is offering Next-Gen technology solutions to businesses and this makes it a tough choice to choose one.
When it comes to choosing software development services, you need to find a reliable and affordable software development partner. Things cannot be different when you have to find one who works with newest technologies like Next-Gen technology solutions. This is where company like ours -WeblineIndia comes into the picture.
WeblineIndia is a India-based software development company which is known for its reliable offshore development services. With 18+ years of experience in software development for websites and mobiles we have managed to build a dedicated customer base. We at WeblineIndia are completely dedicated towards offering complete digital solutions to the people.
When we say Next-Gen technology solutions it covers a greater aspect of technology development. Some of the areas it covers are Internet of Things, Machine learning, BOTs development, Blockchain development, serverless architecture, microservices, business intelligence solutions and wearable technology. WeblineIndia has expert and highly-skilled developers who are passionate about their work and put in their efforts to come up with best solutions for Next-Gen technology services.
Through our Next-Gen technology solutions we have managed to build a number of satisfied clients.
"My Project was related to wearables and I wanted to choose a completely professional organization. I found out about WeblineIndia through Google surfing. Then we started to work together and from the first day, they were so passionate and reliable to work with. The management and execution of the project were PERFECT. I feel debilitated when I can't point finger at somebody. WeblineIndia influences me to feel wiped out by giving me no degree to point a finger at their work. I am really glad to work with WeblineIndia. It is not just a company, it is the bunch of passionate, trustworthy and hardworking folks. It was really good experience. Looking forward to working with them for sure. I would never miss chance if I have to work again with WeblineIndia." – Waleed Ma'mun Basara, UAE.
WeblineIndia will be part of the 37th GITEX Technology Week which will be held in Dubai from 8-12 October, 2017. Here WeblineIndia is going to showcase its achievements and expertise in Next-Gen technology solutions.
To know more about our services and to get free passes, click here.
You can meet us at Hall #7, Booth C7-58, World Trade Centre, Dubai. We will be happy to see you there.
So call us and fix an appointment today!