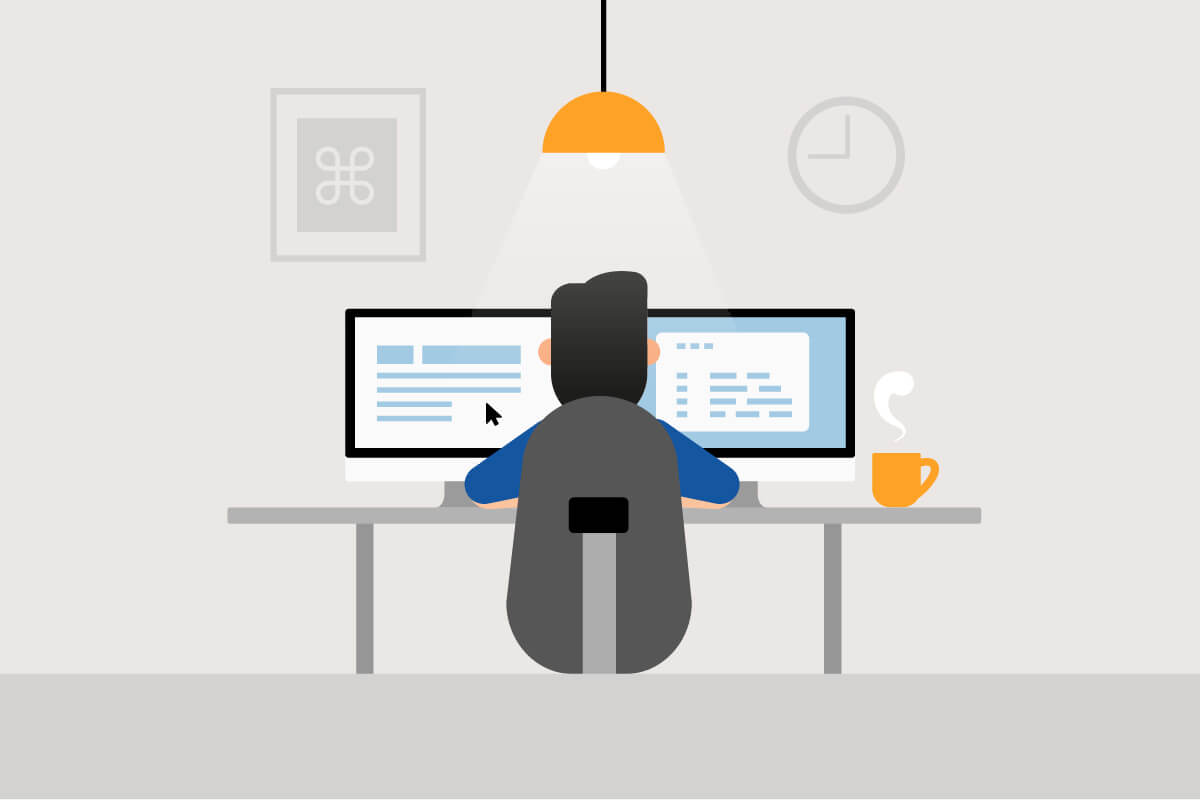 Introduction
Offshore software development, which was once considered as absurd, has now become a business norm across the world. Once only cost reduction remained the driving force for outsourcing software development projects, but now improved productivity, innovation and flexible services are the reasons IT companies are taking services of the offshore software development companies.
In the current scenario of globalization companies are looking for offshoring opportunities especially when it comes to outsourcing IT talents. As per the Statista report of 2017, the global offshoring and outsourcing market is said to reach $88.9 billion.
All expert projections, surveys and reports direct towards an increasing trend of IT outsourcing in the future. Understanding the future IT Offshore Software Development trends is essential for both developers and enterprises to succeed in their respective industries.
Let's check out top IT outsourcing trends that are emerging on the horizon.
Top Offshore Software Development Trends for Future
Enhanced data security

Data security will continue to be one of the biggest concerns of the companies availing offshore software development services. Enterprises will look forward to enhanced data safety in the coming days as they'll outsource core business operations and in return will expect foolproof data security from the vendors. Different offshore software development companies are now realizing the need and are willing to take the responsibility of the data security; through secure booting, firewalls, and secure authentication mechanism, they are striving to offer a secure server for online communication with their clients.

New Offshore Locations

Currently, India and China are leading outsourcing companies. Their total IT exports estimate about $150 billion. However, these countries are going to face stiff competition from Eastern and Central Europe in the years to come. Countries like Poland, Ukraine, Belarus, and Romania will soon turn into IT outsourcing hot spots. With 1666,000 software developers, Ukraine has already started turning out to be a fresh destination for offshore software development.

Multiple Outsourcing Partners

In the future, it will become nearly impossible for enterprises to run business operations solely with their in-house team of experts because of the evolving technology. Businesses will most probably outsource services to different vendors with specific expertise and outsourcing companies that will offer wide-range of skills and talent to the clients will stand out among other competitors. In the coming years, the IT outsourcing industry will take a big shift towards narrower specialization.

Focus on Value over Cost

Relationship between the outsourced software developer and the client will become more people-driven and less price-oriented. Though cost-reduction won't be solely put aside, it won't remain the only decisive factor in choosing the right software development provider. The focus will shift more on the value and quality of the service than the low-cost of the service. IT outsourcing companies will work as partners with their clients and equally share the risks of the projects. Thus, they'll strive to offer value-added services to their clients.

Artificial Intelligence and Robotic Processes

Artificial Intelligence (AI) and robotic process automation (RPA) are going to rule the IT world and outsourcing services in the years to come. AI and Robotic processes will help industries in cutting down the cost as they will reduce the dependence on the manpower, will improve productivity and performance. Several companies are using robots and computer programs to provide solutions and services to their clients. Automation, AI and RPA are going to be the technologies of the decade and naturally, the demand for AI experts will see a surge in the coming days.

Cloud Sourcing

Demand for cloud computing is likely to skyrocket in the coming years. More and more businesses are migrating to cloud which will not only improve their working efficiency but will also increase the demand for free cloud platforms for data storage.This will make service providers to accommodate the users and to provide them more online data centers. Public cloud platforms will bring security threats along; companies and enterprises that will operate in cloud environment will most likely outsource their security services in order to hand over responsibility to third-party experts and to make use of their knowledge to deal with possible breaches.

New Contract Models

Offshore outsourcing is about to witness a significant change in the form of new contract models. Both clients and IT service providers are working on contracts that focus on outcomes instead of outputs. IT Outsourcing will become more value-driven and interpersonal and under new contracts, the IT service providers will sign up as service integrators who will share the risks and responsibilities of the projects with the clients. Procurement will serve as the base of the contract and the clients will pick the best IT vendors in light of the value of the results they'll deliver.

Outsourcing Core Business Operations

From $24.6 billion in 2017, Global Business Process Outsourcing market is expected to reach $220 billion by 2020.

That'll happen because of the growing trust in the vendor-client relationship; due to this trust, the outsourcing services will take a big shift from non-core services to core business operations. Modern companies will make the most of the knowledge of the vendors and will employ it to modernize their businesses.

Progressive Web and Mobile Apps

Offshore software development industry isn't limited to just one niche, but developers are providing wide-ranging services from web to mobile app development. iPhone app, Android app, WordPress development, PWA features, and PHP development will remain to trend in offshore development services. Tech giants like Google and Microsoft have already incorporated PWA features in their mobile web versions, but in future industries like healthcare, ecommerce and banking will also opt for Progressive Web Apps Development services to build web applications that works seamlessly across different devices and screen sizes.

Surge in the Virtual work

Working virtually is swiftly becoming a norm and because of the communication tools like Skype and Slack, it has become extremely easy for companies to remain in contact with their offshore software developers. Software developers will even be able to virtually work as company's employees without dealing with the hassles of immigration and visas. From marketing to tech support, from proofreading to bookkeeping and from marketing to management, there will be a surge in all sort of virtual work.

Blockchain Technology

Blockchain technology created a ripple in the IT industry and has been one of the most interesting technological trends in recent years. Advantages like reduced cost and complexity, increased resilience and digital transactions speed are forcing enterprises to make use of this booming technology. Therefore, developers with expertise in the blockchain technology are going to be in great demand.
Offshoring strategies to keep up with the emerging trends
Unexpected IT industry trends which are evolving with every passing day have introduced a new set of challenges for the companies that are working with offshore teams. A productive strategy is crucial for a prolific client-vendor partnership. Following are some of the offshoring strategies that will help businesses in their management of the offshore teams irrespective of the emerging trends and dynamics of the IT industry.
Put forward the BIG picture

Businesses often take their offshore team for granted and therefore don't feel the need to communicate about the vision, goals, and aims of the company and the specific project. But if they keep the offshore team on-board about the project and its objectives, the team will be able to connect with the services and thus will work wholeheartedly for the success of the project.

Establish a culture of belonging

Establishing a culture of belonging between the offshore and in-house team members is crucial for the success of the business. Healthy engagement between the teams located in different time zones will make them feel part of the organization and the inspiration that they all are working for the same goal will positively affect their performance.

Acknowledge remote team's expertise

Clients should try to avoid being dictating and explicit towards the offshore development team and start acknowledging their remote team's expertise and skills. Clients should ask for insights about the project from the offshore members and make use of their knowledge and judgment to improve their processes and services.

Establish a consistent set of practices

Inconsistent process deliverables is an evident risk when working with an offshore development team. Therefore to avoid discrepancies, companies should establish a consistent set of standards to be followed in the development cycle beforehand.
Final Words
Emerging offshore software development will give a huge boost to the IT industry and the coming years will be promising for software developers as well as businesses. Evolving IT outsourcing trends will bring transparency and trust in the client-vendor relationship. Companies will look for developers that will aid their businesses with their cutting edge-skills while developers will lookout for clients that will treat them as partners and they will strive to meet the demands of the clients. In the business world, outsourcing is going to be a mainstream phenomenon and it's essential for both companies and developers to remain mindful of the evolving trends to outshine their competitors.