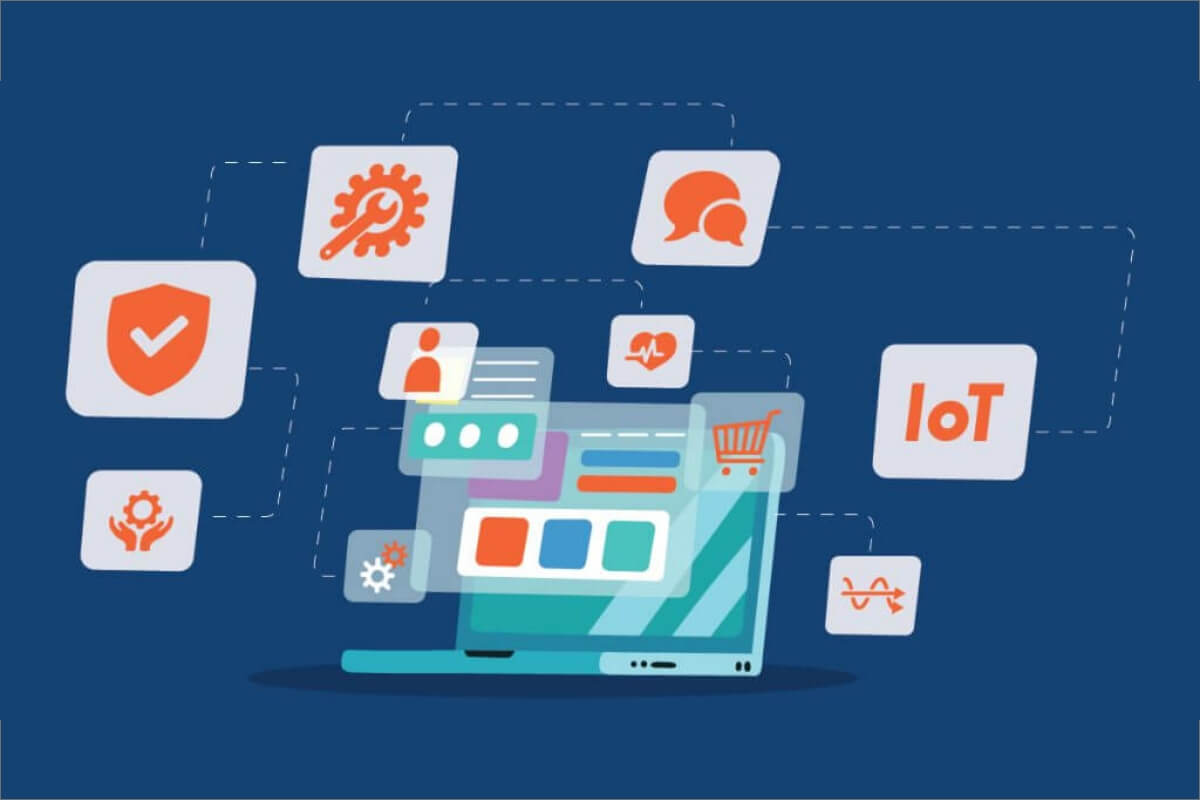 What is White Labeling?
White labeling simply can be defined as the business practice in which a company manufactures products or services and then sell them to another brand; that brand then rebrand those products or services and sell them as its own goods.
White-labeled products or services will not bear the name of the original manufacturer or developer but will go in the market by the name of the reseller to whom the products or services are sold.
White label products are quite common in retail industries; for instance in grocery stores, the "store brand" goods are usually manufactured by large companies that mass produce these items, then sell them to different grocery stores which put their own labels to these products and sell them as their own goods.
White labeling isn't limited to just household items, but services can also be white-labeled especially in the software development industry and tech worlds such as software, apps, cloud-based services, digital programs, and others. Though outsourcing shares some features with white labeling and often outsourced projects are white-labeled but these two are not interchangeable.

Value of White-Label Software Development Services
White-labeling in software development works the same way as it does in other industries; the software solutions won't carry the names of the original developers but their client's names. White-labeling holds significant value in software development especially when it comes to big projects; the company takes third-party services for the development of certain aspects of the project to which they lack in-house expertise (or if their in-house team is occupied with other projects) and save time. This time saving will let the companies meet tight deadlines.
When it comes to finances, the cost of the final project incorporates the price paid for the white-label solutions of the software and in light of this total cost, the end clients are charged for the services.
How does White Label Software Development works?
White labeling software development is a faster way of offering your customers the desired services; through this, you can charge for the services you bought from other company and re-label them as your own. This not only saves plenty of time that'd be required for the development of the services from scratch, but you can also make money out of them by selling them at the price more than what you paid to the other company.
For software developers, white labeling is a great time-saving tool as they capitalize on bigger offers, despite lacking the in-house expertise, they can consider white labeling and smartly provide their clients the services they asked for. White labeling let you expand your portfolio and ad new value to your existing customer's base without investing time in the product development.
Aspects of White Label Software Development
Companies that offer white label software development services usually make use of agile methodology to conceptualize the client's vision and swiftly work on it to design and build the finalized product for the client. Range of white-labeled software development services is endless; from website development to web apps, from enterprise software platforms to mobile apps, from cloud-based services to desktop-based solutions; the white label is popular in all software development domains.
Some of the key features of white labeling include:
Creating end-to-end products ready for sale and execution.
Configuring and integrating the new solutions with the main platform and requested technology.
Hosting the applications on the behalf of the customers on a specialist server hardware.
Monitoring the performance and extending support and maintenance to ensure smooth working of the services.
Managing the security and reliability of the white labeled products.

How to use White Label Software Development Services?
There is not a single way of using the white label, brandable, private label or rebranded software, neither the software development solutions are restricted to any specific type of company or industry. Following are three common ways, organizations can make use of white label development services
Internally:

Internally enterprises can use software to communicate, collaborate and engage with their employee. Such software allows branding and lets the businesses put their logo on the software and customize the appearance and outlook to sync with their brands. Some software even let companies train their employees; and employees when logging in to the training portal of the software, the appearance of the software will seamlessly integrate with the business's website for a cohesive appeal.

Externally:

Consumer-facing platforms provided by white-label software providers let the companies connect with their consumers through third-party solutions. For instance, Starbucks, Nickelodeon, Yamaha, etc offer customer loyalty program solutions to their consumers (which are custom designed for their brands) through white-labeled software solutions.

Reselling:

Some white-label software service providers offer both of the above-mentioned services as well as the option to resell or co-sell their software solutions. This way the businesses who collaborated with the service providers will encourage their clients to use that software and upon the sale of every license, they'll get a referral fee or a portion of revenue.

Technologies:

Just like regular software development service providers, those offering white-labeled software also work in all sort of technologies such as AI ML, Big Data, JAVA, ASP.NET, PHP, .Net Core, HTML5, CSS3, JavaScript, C#, etc… Moreover, different vendors offer to work in the language preferred by the client.
Advantages of White Labeling:
Swift Solutions

White labeled solutions offer swift implementation because they don't require plenty of resources from the client.

Create Your Brand

White labeling is an easy and effective way to build your own brand; through white-labeled development services and solutions, you can enhance your brand's visibility in the marketplace. Moreover, you can contact different vendors and mix and match the development services they provide; this way you can add value to your brand and optimize the range of services you provide. White label development is best for startups to make their place in this competitive business environment.

Scale Your Revenue

Maximizing profits is quite easy with white labeled services; when reselling the vendor's offerings under your name, it's your choice to charge as much as you want and thus can make the most of them.

Scale Your Offerings

White labeling makes it simple and swift to offer new services to the customers; retaining a presence in a market and quickly reacting to the competition is essential for the survival of a brand and white labeling makes it pretty easy to do so.

The third-part development services, that you will white-label, will be tried and tested and offer satisfactory results; thus when such reliable services will bear your name, they will present your brand in a good light and customers will find you and your services reliable and dependable. White-labeling will help you in the growth and expansion of your business.

Scale Your Cost

White labeling prevents businesses from hiring additional tech experts to meet the IT requirements of the companies; neither the in-house team will be under pressure nor additional resources and expenses will be required for the training of the staff.

Save Time

White labeling saves time and effort; software and application development are time-consuming tasks and require a lot of manpower, man-hours, and expertise. Brands can save themselves from all the hassles of software development through white labeled services and invest their time and energy in promoting their services and reaching to their consumers.

Less Risky

A bespoke application or software developed according to your requirements from scratch, no doubt sounds great, but on paper; in reality, you can't estimate how the end product will turn out, will it be closer to your expectations or not. You can't assess the accurate amount of resources that will be required for the development of an original solution and still there won't be any guarantee of success.

Commercially testing new solutions or services is always risky but white labeled solutions reduce these commercial risks to a great extent; with them, you can take proven services and test the market.

Benefit from the Knowledge of Experts

White labeled software solutions allow you to take advantage of the knowledge of specialists of the field and capitalize it to build your company's name. With plenty of proficient developers out there in the market, there are chances that they'll create the solutions for you better than you can do it for your company; so pay them for their work and enjoy the white labeled services.

Beneficial for Big Enterprises

Not only startups, but big organizations also prefer white label software development because of the number of benefits it provides. With white labeling, big companies make a deal with third-party service providers and make them promote their products under their brand. This helps them with increased ROI, sales and marketing of their services.

Increased ROI

White labeling helps the companies with increased ROI, increased product distribution, increased product visibility in the market and reduced development cost.

Flexibility

Companies don't have to disclose that the software solutions they're providing are white labeled. Moreover, if the service suppliers offer flexibility, then it will let you improvise on the acquired software solutions and control their functionality and features as per desire.

Core Values of the Business

When you have ready-made software solutions at hand, this will spare you from spending time and energy on the development of the software features and you will be able to focus more on the core values of the business.
Disadvantages of White Labeling
Misunderstanding

Misunderstanding is one of the key risks you will encounter when you decide to take the help of a third-party company because you won't be directly communicating to the project team. Instead, you will have to contact a software agency and describe your vision and service's description to them; the agency will then pass on the information to the project manager. Project manager then according to the specific requirements of the project, pass on the details to the respective development team.

In this entire stream of information passing, there are chances that the technical details may get distorted at some step and some of the important aspects of your vision about the services may get missing in the way. Even if you keep on updating the agency with your feedback, the feedback loop may face similar miscommunication affecting the core agenda of the project.

Delayed Products

Miscommunication often results in compromised projects which lead to an unwanted delay in the development of the software solutions; this delay and unwanted functions and designs of the software (which need to be rectified) will increase the overall cost of the services.

Low-quality – There is always a risk of getting trapped by the cheap price tags because who doesn't want low price – but low price mostly comes with low-quality work. Before finalizing a deal with your white-label service providers, do extensive research and properly evaluate their expertise and offerings. Because, in the end, it would be your name that will be attached to those products and services and low-grade products will bring a bad name to your brand. So, ensure beforehand that their offerings are up to your brand's standards.

Inconsistent Branding

When working with third-party service providers, you cannot rule out the possibility of inconsistent branding. Even professionally designed white-label solutions will fail to bring the desired results if the branding doesn't fit and they fail to merge into the core services of your business. Make sure that the partners you are going to work with understand this; the products and services should be in synchronization with the company's branding and match the overall outlook of the brand otherwise it not only will look unprofessional but will also make customers suspicious of your brand.

Difficult to Modify

When you buy white-label software services, they come to you completely developed and there are chances that you may not get your hands on the technical details involved in the development of the software. Due to this restriction, it will become difficult for you to update or modify the products in the future and you'll remain dependent upon the original developer for the modifications.

Choosing the White Label Software Development Partner and Product:
If you have decided to go for white-labeled software development company, rebrandable or resellable software services or solutions, then it's crucial to work with trustworthy service providers. Consider the following aspects before deciding about the desired solutions and finalizing the contract with a white label vendor:
Right Product

Good product isn't sufficient to make a decision, you require the right product for your business. A right product will be the one which will seamlessly integrate with the existing services of your business, is user-friendly, easy to modify and secure; so that you can trust it with your and your client's data.

Track Record of The Vendor

Go through the track record of your selected vendors; assess their accomplishments, size of operation, evaluate their business strategy and determine how they will avoid conflict of interest.

Reputation of The Vendor

Reputation of the vendor holds great importance because you're going to take their services and a bad name attached to the vendor will directly affect your brand. Ask for references from the vendors and contact their clients to learn about them because the last thing you would want is a partnership with a disreputable vendor.

Service and Support

Look for the services and support that your white label providers offer – determine how quickly they will deliver and let you sell their software services. Moreover, ask whether the vendors offer free training for the products or not.

Contract

Last but not least, pay attention to the contract. It's crucial before entering in any business arrangement and so in a deal with white label service providers. Both parties should agree to the terms and conditions of the contract; it should contain details about the minimum lock-in period, trial period, and the pricing of the products.
Bottom line
White-labeling custom software development services is indeed a great option that offers substantial business gains. It lets you own software solutions and give them your name without actually developing them. Potential benefits of white labeling such as lowered costs, fewer risks, faster launches, and diversification are making enterprises to pick the ready-made solutions instead of going after bespoke software services.
Though there are few downsides of white labeling such as a compromised product, less control over features, poor integration, miscommunication, and delays they are outdone by the constructive aspects of the white labeling. However, the key to reap benefits of white labeling lies in accurate planning, selecting the right firm and choosing the right products for your business.