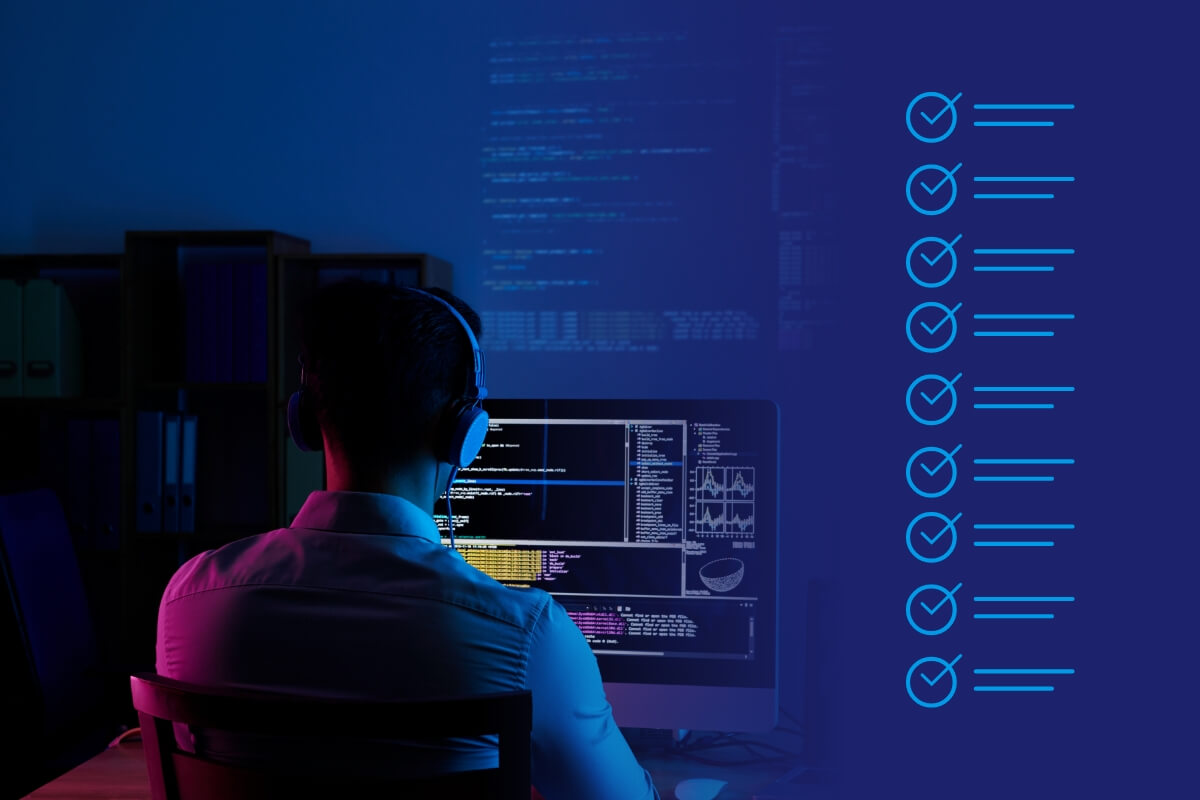 Evans Data Corporation states that there were 23.9 million software developers worldwide in 2019. The same report also says that India is emerging as a hotbed for software developers and would overtake the US by 2024.
With such an overwhelming number of software developers across the globe, choosing your desired software development company becomes a daunting process. A best software development company builds software according to your needs and aids you in taking your company to the next level, wherein a shady one will only fleece money from you. An offshore software development team can make or break your business. Hence, you need to be careful about whom you're partnering with.
When you look for software development companies, you will come across multiple options, with almost identical services and rates. Here is a nine point checklist to help you hire the best software development company.
1. What are their Ethical Values?
A software development company with a healthy work ethic is bound to execute its tasks in a more organized manner. Review their code of conduct, scrutinize the staff's interpersonal communication, and how well they can collaborate to accomplish your project. After all, one must hire integrity-driven people and commit to giving you one hundred percent.
2. Getting the Ideal Portfolio of Software Development Company
The development processes for software require a diversified approach and knowledge of multiple programming languages. Check the portfolio of the company and look for tools used to serve the previous clients successfully. The best software development company should have diverse experiences and should be able to give you a choice between multiple languages and platforms. This means that your ideal hire should have experience in building complex software, food delivery software, eCommerce software, etc.
Moreover, their approach and methodology should give you more options to create flexible software, just like you desire. Hence, to ensure that you get the best services, look for the following factors in the portfolio:
Significant experience in various languages such as Java, DotNet, PHP, React Native, iOS, Android, JavaScript, Python, Node, React and many more.
Experience in building a variety of software.
Community contributions like GitHub, Stackoverflow, TechNetExperts, etc.
Maintains deadlines.
Offers state-of-the-art UX/UI.
3. All Round Experience
There are many operating systems, like Windows, Linux, and Mac. Analyze your target platform and gauge whether your partner company can build the desired application on that platform. You also need to vet whether your preferred software development partner can build a responsive app. To ensure seamless software support, a partner company must have all-round experience in building and managing software.

4. What Are Others Saying about the chosen Software Development Company?
The opinion of their previous clients' matter more than what the company shows you on paper.
8.90% of companies say that they have difficulty in perceiving the client's requirements.
And the last thing you'd want to do is partnering with a company that doesn't live up to your expectations. So, research what others say about the company. Look for the previous apps they have built and check the ratings on the Play Store and App Store.
5. Offshore Software Development Companies – Safe To Go Ahead?
While this is not a deal-breaker, location is an essential factor to consider. When working with a software development outsourcing company, you need to vet time-zone compatibility, the company's readiness to go out of their comfort zone to accommodate you, their prompt responses, and so on.
Most software development companies understand this case, even when 53.80% accept that keeping up with the client requirements can get challenging when working remotely. As they take the challenge seriously, they also exceed their benchmark. Therefore, go with an offshore company that is agile enough to adapt to your working style and is ready to walk the extra mile to satisfy your requirements.
6. Security Protocols
Almost all software today collects personal credentials for verification. The user can trust your services only if you provide them with an assurance of top-notch security. Your software development partner should implement essential codes required to protect private and proprietary data. They should also be GDPR compliant.

7. Communication is the key
Healthy communication is essential to get the job done seamlessly. Choose a team that interacts with you, discusses every step, and gives you ideas to improve your plans. Think long term and look for a partner accordingly.
44.66% of the clients say that they are somewhat satisfied with the work they get from the software development companies.
Moreover, you should hire a software development team that will give you timely submission. This way, you can test the software in the final stage and have ample time to make changes, if required.
Once your software is launched, you also need software customization, orientation, configuration, maintenance, and backup services. For this, choose a company that does not leave you once the software development process is complete. By going for good communicators, you naturally engage in dialogue at every stage, thereby speeding up the development and deployment process.
8. Who will be the IP owner?
What if you find your competitor is using the same platform customizations you got for your company? Sounds like a nightmare, right? To avoid any such discrepancy, discuss the ownership rights with your software development team. Ensure that the contract includes specific ownership clauses in compliance with the governing law. There should be separate clauses mentioning the conditions of ownership violations, too. This process may cost you an additional amount, but remember that this initial payment will save you from great hassle later.
9. Enhances User Experience!
Never forget that you are creating this software for humans. Hence, your topmost priority should be to delight your target audience. Research shows that,
Every dollar spent on UX gives you an ROI between $2 to $100.

88% of users deny returning to a website again after an awful experience, and

40% leave if the site takes over 3 seconds to load.
Users dislike waiting, and in this world of dwindling attention span, they can always switch loyalties. The bottom line here is that companies must invest more time and capital into ensuring a smooth user experience.
Therefore, partner with a software development company that understands your users and builds an app to delight them.
Choosing Your Desired Software Development Company Now Gets Easier
With so many pointers to check before partnering with a software company, the entire process becomes tiring and cumbersome. But if you set the right expectations, gauge their potential, and willingness to do your project, finding a company of your choice will become a cakewalk. With that said, here's a list of 9 aspects you must assess before choosing a software development outsourcing company.
9 Point Checklist

to

Choose Software Development Company: INFOGRAPHIC