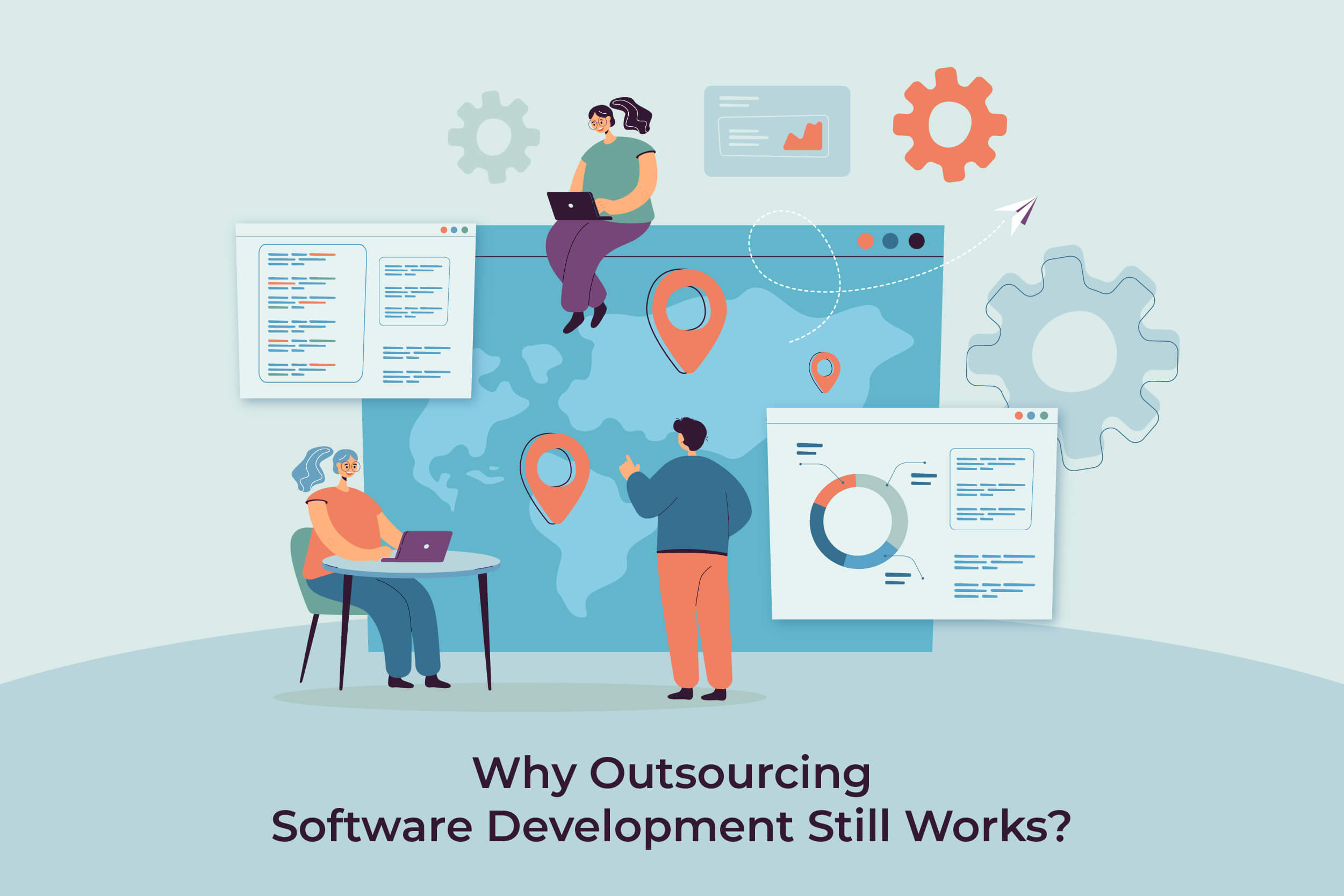 In today's world, outsourcing software development projects has become a normal practice. In this article, we will look into the advantages of outsourcing software development to any offshore software development company. Software outsourcing is essentially a decision taken by a business to hire an outside software contractor/s to complete software-related tasks that could have been completed internally. However, it costs time and money to internally develop the perfect software program. Furthermore, not everyone has a large IT team or is even aware of what kind of technical skill sets are required. In these circumstances, businesses choose to outsource their software development requirements.
Let us look at the benefits associated with outsourcing software development services to a reputed firm.
Strategic Advantages of Outsourcing
Vertical-specific Knowledge
Outsourcing software development gives businesses access to vertical-specific knowledge & skills that might not otherwise be available in-house. Companies who outsource their development tasks have access to a talented developer pool with a variety of knowledge and experience in specific niches. By doing this, companies can access the knowledge of a team of software programmers without spending money to create their own internal development team.
Access to new technologies and innovation
Gaining access to global talent and technology is one of the main reasons why businesses outsource the development of their software to a company like WeblineIndia, which is a reputed software development company in the USA. Additionally, it is difficult to expect internal employees to have expertise in all areas of knowledge and technologies. By outsourcing software development services to us, businesses can have easy access to our qualified staff, increasing their technical perspectives and capabilities.
Read our blog on Software Development Outsourcing, A Complete Guide
Long-term Collaboration and Relationship Development
Outsourcing Software development to a well-known outsourcing company can help you in building strong and long-term relationships by providing timely and excellent services as per the requirements and needs.
Future Trends in Outsourcing Software Development
With new software development outsourcing trends shaping the software industry, it is projected that the outsourcing market would expand significantly. By outsourcing development needs you can stay updated on the trends and also put those trends into use while working on your project.

Operational Efficiency
Efficiency and Cost Savings
By outsourcing, businesses can save over 30% on operating expenses! The carousel (of expenses, mostly) never stops spinning when you own a prosperous firm! The wage gap between developed and developing nations differs significantly. Additionally, you save a sizable sum of money on salaries and staff perks.
Software Outsourcing to developing nations like India also enables an increase in efficiency along with the larger economies of scale, lowering the cost for a corporation to outsource software development and operations compared to performing those tasks internally.
Flexibility and Scalability
Rapidly expanding businesses must be ready to adapt to changing demands. Companies might have to boost their IT support at any point of time in the development phase. It can be costly and impractical to find the necessary resources within the team to complete such a task at hand. Also, the quantity and scope of these development teams are often predetermined.
It can be expensive and time-consuming to grow an internal workforce in response to shifting business needs. You can prevent this and employ a flexible, scalable solution that can be readily expanded to match your demands by working with a software outsourcing company. Considering our experience of many years, we can scale practically any project for clients. Additionally, we can quickly and flexibly augment a project's resources thanks to our excellent database of potential experienced candidates.
Time Zone Benefit while Outsourcing Software Development
Utilizing developers from different time zones is one of the advantages of outsourcing. When it comes to us, we operate from several locations. As a result, we can serve our clients from any part of the globe with practically any required overlapping in time. As our developers are able to serve in all the required time zones, we had an opportunity to collaborate with clients from across the world. With the help of our teams, we let our clients build the proper overlap system as needed.
Improved Communication and Collaboration Tools
The availability of collaboration tools and effective communication are necessary for successful software development. For offshore software development teams, there are many different collaboration tools available and new ones are continuously being developed to suit the expanding need. To manage the exchange of information between software engineers and clients, effective communication is crucial.
Also, read our blog on Outsourcing vs In-House Software Development
Risk Management and Quality
Quality Control and Risk Reduction
Due to the fact that outsourcing firms offer professionals with specific expertise; there is less chance of poor performance among staff members yet receiving the highest level of quality. More importantly, it also ensures consistency in your daily business operations, particularly when employee turnover is at its highest level.  The most essential advantage of outsourcing is that it's an excellent method to ensure business continuity.
Social responsibility and ethical considerations
Generally speaking, the way you do business affects both the perception of your business partners and your own brand. By outsourcing software development to a business that puts emphasis on monitoring and maintaining high standards while taking care of ethical & social responsibility in the development process, you as a brand will be able to stand up as a top provider for your customers & society at large.
Enhanced Data Protection and Security
There is a good probability that the security of the software is not in safe hands if your internal workforce is not IT-specialized. Breach of security puts confidential company data at risk. Your protection against IT security breaches is higher when you outsource software development. The software team makes sure the procedures and code used to create apps and all the data are as safe as possible.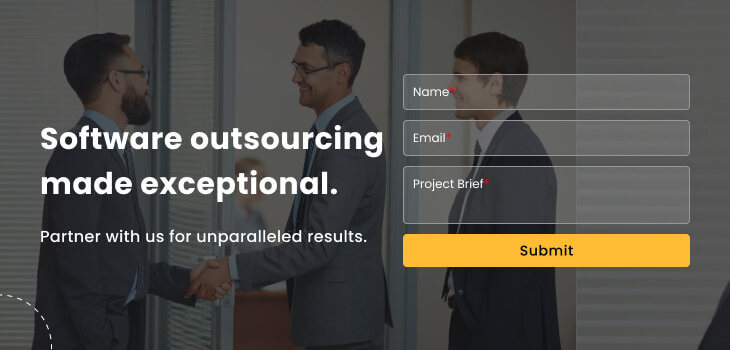 Market Expansion and Reach
By collaborating with a service provider, businesses may concentrate on their key goals. By focusing attention on a wide range of tasks that are important to the business operations but outside of the business's main goals, it is easier to become diverted from the business's main goals. The solution to this issue is outsourcing, which allows business executives to concentrate on their areas of strength and thereby broaden their market.
Global Talent Pool Access
The primary problem you run into when hiring in-house software engineers is a lack of expertise in your region. You may be able to choose among the world's top software developers through outsourcing. You can outsource the work to a software development company USA or India based without sacrificing quality. When you choose to outsource your software development project; you must go through the company's portfolio and client testimonials to learn more about them.
Startups and Growth
Scalability and Agility for Startups
As a start-up during the project's progress, you can feel that the software capacity needs to be increased. If it does, you might need to expand the internal staff. But it will be a great challenge, as in a short period of time, you might not be able to find developers with the necessary skills.
When you outsource, scalability is never a problem. The selected software development company will often have enough employees to meet these requirements. They can engage an experienced software developer with the necessary talents when the project calls for someone with special abilities.
Companies get more agility from outsourcing software development. Depending on the demands of projects, they can easily scale their development capabilities by enlarging or contracting the external workforce.
Conclusion
If you've been thinking about outsourcing for a while, after going through the above points, we are sure you would like to soon engage with a software company. At the same time, it's important to consider how outsourcing can impact your company before making a choice.
For thriving firms, outsourcing has evolved into a strategic practice as they continue to expand and develop. All things considered, businesses primarily outsource because it is time and money efficient. Additionally, outsourcing companies do make investments in both their staff and the technologies they use to assist their clients. Since it gives them a competitive edge in the market, outsourcing companies usually make sure to use the most recent technologies.
The choice of the software development company, as well as the manner in which you interact and work together with them, will be crucial factors in the success of offshoring. Additionally, as you can see from what we have discussed so far, outsourcing has a lot of benefits. Hence, outsourcing software development services to a reputed company like WeblineIndia will be the best choice.
Outsourcing Software Development Infographic