If you would like to see the video version of this blog post please watch the below video.
What is Software Development Outsourcing?
When a business finds itself strapped for extra time or resources, software development outsourcing is an excellent way to stay productive.
Software development outsourcing means delegating out projects to other third-party software development companies. This can be an external agency, freelancer, or a third-party company.
Even the best software development company can find itself overextended at times. Compared to in-house software development, outsourcing can save you lot of time, human resources, and the opportunity cost of brainstorming new ideas. There are plenty of countries that are hot destinations for software development outsourcing, mainly India, followed by the Philippines, Ukraine, Argentina, and Poland.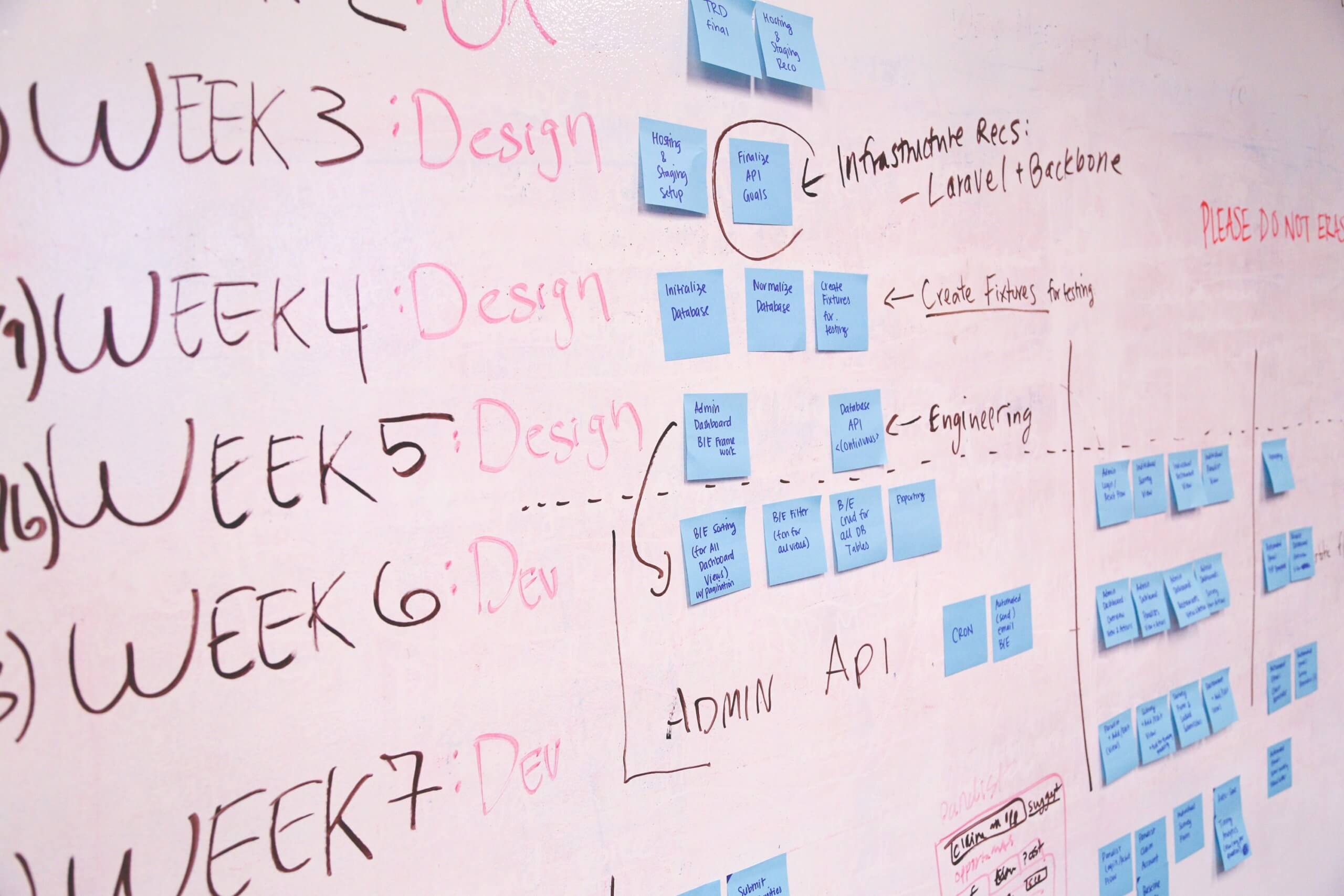 Why Software Development Outsourcing is Good for your Business?
a) Access to the Skilled Workforce
Outsourcing gives you the ability to reach out to the market and gain access to highly-skilled professionals. Software development outsourcing allows you to choose from the best in the market to fulfill your software development needs. For a company to recruit, train and upskill clients is a daunting task. By outsourcing your needs, you will be able to find dedicated software developers, DevOps specialists, website designers, and much more.
b) Emphasizing on Core Business
Research and development are at the core of many businesses' work models. As we find ourselves in a time of great technological advancement, companies need to be able to focus their efforts on core business strategies.
However, it can be difficult for many companies to focus on both internal innovation, brainstorming solutions, and software development. Outsourcing your needs to a third-party software development company can be an excellent way to emphasize on your core business.
c) Cost Savings
Outsourcing your software development needs is a great way to cut operational costs. Deciding to outsource to a third-party company that is located in another part of the world might be able to fetch you software development done reduced prices but similar quality.
Outsourced nations are favorable for their lower average salaries as compared to the standard of living. Since the cost of living is considerably lower in countries like India, you might be able to cut your costs significantly. Companies cutting their costs in half is one of the most significant software development outsourcing benefits.
d) Reduce Time to Market
More than 94% of organization use some kind of outsourcing. In business, time is money. Delays in development can result in lost productivity. Software development outsourcing can effectively help reduce your product's time-to-market. Software development companies are able to expedite your project on your request by delegating it to highly experienced software developers. These professionals are likely used to working with tight deadlines while still offering impeccable quality.
e) Minimize Risks
Looking for the best way to handle increased workloads and still achieve targets? Outsourcing is an excellent way to delegate responsibilities to third-party experts.
By outsourcing your software development requirements, you can effectively reduce the risk that you take on your own company. When entire companies are maxed out with existing projects, sacrificing quality to accommodate more productivity can actually be counterproductive. For this reason, many companies would rather outsource their software development needs to manage internal risks.
Especially in developmental stages, startup companies can find it highly beneficial to outsource key operations to more established software development companies. This helps to take advantage of their already stable operating capacity and reduce potential risks.
How to Pick the best Software Development Company?
a) Check the Company Portfolio & Track Record
Before you take the plunge and outsource your needs to a software development company, take the time to get to know them first. Go ahead and review some of their past work and accolades. See if their portfolio matches up to your expectations. The reason that you want to avoid disappointment later down the line after you have already signed an agreement.
When you are looking for a software development company to outsource to, it is better to err on the side of caution. Look for a highly trustworthy software development company that have a respectable track record and comprehensive portfolio. Proven years of experience producing quality results are what you are looking for from a software development company.
b) Ask About the Project Approach, Technology, Testing
Before picking the perfect software development company to work with, remember to ask as many questions as you can. The best way for you to quickly gain insight into how an agency functions is to discuss it with their agents.
More than 50% of customers are more likely to get attracted to companies because of good customer service.
You can go into as much detail as you need to about how the selected software company approaches projects. Do they delegate out a professional, or can you choose your team? How available is the team for queries and feedback? How efficiently does the team test code? These are some of the burning questions that you can ask their software development executives to get a clear idea of what you can expect should you hire them.
c) Consider Security and Safety Issues
When picking the right software development company, your privacy and security are most important. Compromises in confidentiality between your clients and software development team can lead to significant losses. When choosing from your options of software development outsourcing, remember to consider the safety and security of your client's confidentiality terms and IP rights.
What kind of privacy protection does the software company offer? How robust are their products to emerging threats? Can your product be compromised by malware and phishing attacks? These are just some of the questions that arise when choosing the right software development company. In case you would like to review the checklist for choosing best software development company.
Reviewing your software development company's privacy policy before partnering with them will give you a clearer idea about how they function. Clarity on fundamental issues like privacy, IP Rights, etc. is essential when choosing the right software development company.
d) Compare Offers
When shopping around for software development outsourcing companies, remember to keep your options open. It is not necessary that you should like the software development outsourcing company you first speak to, and you definitely do not need to hire them immediately. Feel free to keep your mind open to the possibility of new opportunities. You should also be sure to look for the best deals with the most positive reviews. Keeping your options open will allow you to weigh in your probable software companies and choose the best software development company to go with.
Avoid being pressured into signing a contract the first time you speak to a software outsourcing company. Instead, make it clear that you are speaking to them intending to obtain information. And that you would be getting back to them if you choose to take your business relationship further.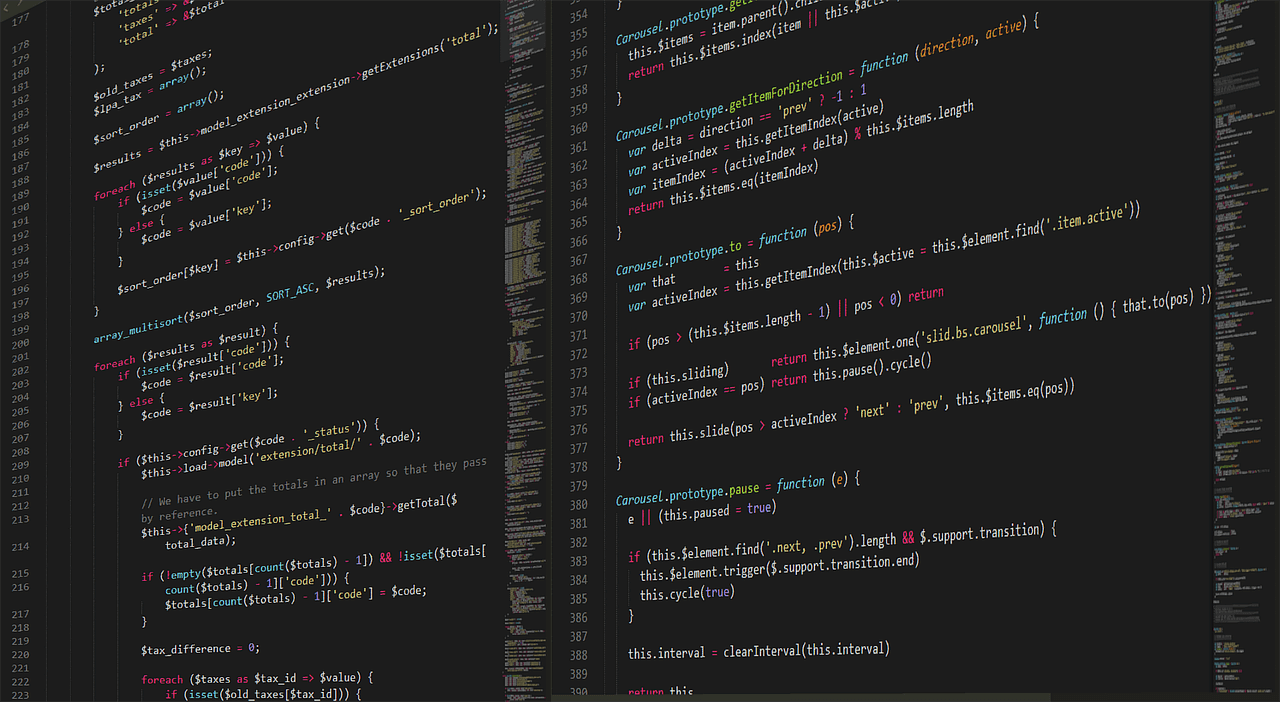 e) Clarify the Contract Terms
So you have found the software development company that you want to work with. Great! However, before you go ahead and sign the contract, verify the terms of the contract thoroughly. Speak to the developers about how they work, any specific requirements they might have, and any additional costs you may incur during the project.
You can discuss if the developers will be working project-based, as a managed team, or by staff augmentation.
Also Read our post on Checklist for Software Development Company
Software Development Outsourcing Models
Location-based models

Onsite / Onshore
Nearshore
Offshore

Relationship-based models

Staff Augmentation
Managed & Dedicated Team
Project-based

Contract-based models

Time & Material (a.k.a T&M)
Fixed price
1) Location-Based Outsourcing Models
1.1) Onsite / Onshore
Onsite outsourcing is one of the more common software development outsourcing models in IT outsourcing industry. It is the practice of hiring a software developer to work at your organization's physical location along with your own employees under the same roof. Many employers prefer onsite outsourcing because of the control it offers them to oversee the development and provide feedback.
1.2) Nearshore
Nearshore outsourcing is a mix of onsite and offshore outsourcing. In this model organizations do not require hired software developers to work at their premises, however these software developers are usually in the same timezone. While nearshore outsourcing can often be too different countries, they are often not as distanced as offshore outsourcing. This enables managers to communicate more closely to developers because of the little to no difference in timezones. This can help reduce the distance between you and the team you are working with.
1.3) Offshore
Offshore outsourcing is one of the most common kinds of software development outsourcing models. This is because it leverages the currency exchange value of other countries like India, Mexico, Philippines, Poland, etc. to acquire software development services at reduced costs. This can significantly save a company up to 50-70% of expenses in the long run.
Developing countries hold a wealth of knowledge and expertise in various fields, software development being one of them. By outsourcing to an offshore agency, you can take advantage of reduced costs that can offer you better value for your money.

2) Relationship-Based Software Outsourcing Models
2.1) Staff Augmentation
Software development staff augmentation is also known as team augmentation or an extended development team. Staff augmentation basically implies that you will be leasing developers from a software development company. These developers can then perform tasks for you as required. However, you still maintain ownership of your project.
The benefits of using a staff augmentation model are that you only pay for the software developer's time that you need, and no extra. With staff augmentation, you can have highly effective professionals working in your organization without the need to extensively train or upskill them. Instead, they are productive right from the moment they are hired.
Through team augmentation, you get to effectively expand your team with minimum effort. However, you should keep in mind that challenges can arise with team augmentation, mainly, blending with your current team. Regular team meetings and human resource management strategies can be beneficial to help unity and team integrity.
2.2) Managed & Dedicated Team
In a managed team model, the client and outsourcing agency share responsibility and ownership over the project. This means that they jointly make important decisions that affect the project. This pertains to the client discussing and delegating roles with the software development team and outlining clear goals and objectives.
2.3) Project-Based
Within the project-based model, there is a predefined objective that the developers need to complete. This means that development needs to reach an acceptable level from your perspective to be accepted.
Before you start working with a software development outsourcing company on a project-based model, be sure to ask the relevant questions. You can bring up things like team sizes, time commitments, support requirements, and any extra charges you might incur over the period of the project. Remember, you don't want to be surprised with a large bill after completion!
3) Contract-Based Software Development Outsourcing Models
3.1) Time & Material (T&M)
Time and material contracts mean that your project will be billed for resources utilized and the time that software developers dedicate to your project. The project itself begins at an agreed-upon hourly rate for the time and efforts of the software development team.
Benefits of time and material contract models are that it offers you added flexibility. However, a disadvantage is that it can lead to incorrect project cost projections and budget overshoots.
3.2) Fixed Price
Fixed-price contracts are paid at a pre-agreed amount at the time of discussing your software development requirements. Fixed-price contracts are excellent because they give you a clear expectation of how much you will be spending on your project. However, the downside of a fixed-price contract is that they have very rigid terms, which you might not be able to change at a later date.
Read here, Top 14 tips that you should consider while considering outsourcing your software development needs.
Software Development Outsourcing Trends
1) Growth of AI
Computers around the world are getting smarter and faster. Advanced artificial intelligence algorithms mean that computers are closer than ever to being able to think for themselves. Research shows that more than 8 out of 10 companies have an ongoing investment in AI.
Artificial intelligence finds many applications in the field of software development. With the help of AI, developers can make smarter programs and convert insights into action without human intervention. Today, artificial intelligence algorithms can take your restaurant order, have your groceries delivered, or even drive your car.
2) Increase in Cloud Computing Services
Cloud computing services are one of the fastest-growing software development outsourcing trends today. With more companies migrating their operations online, it is no wonder that the demand for cloud computing services has increased significantly. More companies are handling larger amounts of data every year, with the need for server computing power never being higher. More than 50% of outsourcing professionals work on cloud delivery today.
Around the world, companies are spending billions on investments in cloud computing services. This contributes to it being one of the largest development outsourcing trends. Many companies are now looking to move their data storage from onsite to the cloud because of added security, reduced costs, and many such benefits.
3) High Demand for Cybersecurity
The worldwide information security industry is set to be worth over $170 billion in 2022.
With malware attacks and phishing attempts at an all-time high, the need for cybersecurity has never been greater. Companies around the world are striving to have better levels of security and data protection. Cyberattacks can cost billions in losses. While cyberattacks are most frequently targeted at government agencies or large financial institutions, every online company is potentially at risk of exploits.
Hackers are always on the lookout for loopholes and backdoors to exploit and gain access to valuable information. Whether representing a small business, enterprise, or even government institution, cybersecurity is essential to successful operations.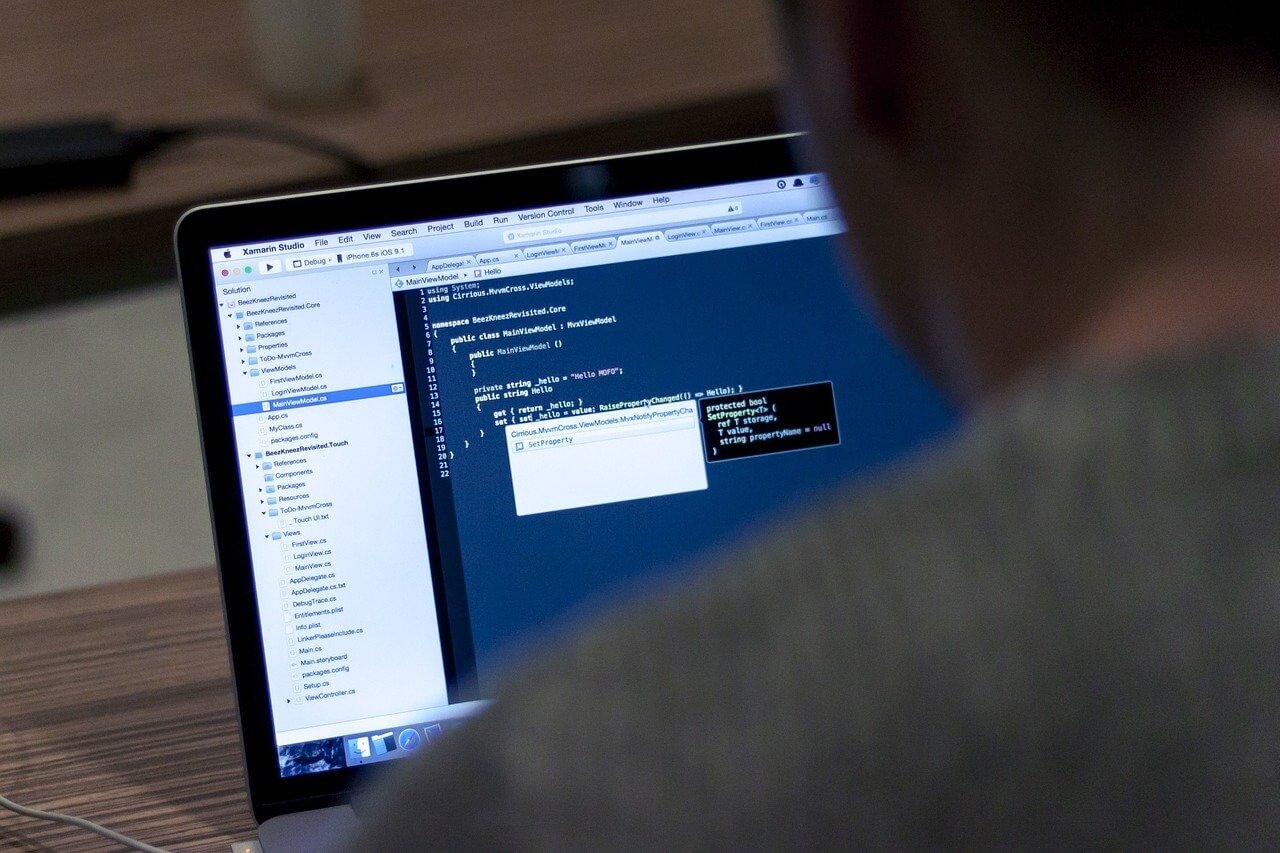 4) The Hype Around RPA
Robotic Process Automation (RPA) refers to using software or web application to automate complex business operations. This helps reduce overall project costs, the need for manpower hours and even helps to reduce the chances of human error.
Robotic Process Automation has a wide array of applications like order processing, order management, and logistics management. This is one of the main reasons that RPA finds itself as a burning trend.
5) The Upward Trend for IoT Technology
Internet of Things (IoT) has been on a significant uptrend in recent times, with its applications being seen more commonly in everyday electronics and appliances. Internet of Things implies that smart devices and appliances be able to communicate with each other and exchange information.
The worldwide IoT market grew from $2.9 trillion in 2014 to around $8.9 trillion in 2020.
6) Extensive Rise of Blockchain Services
Blockchain is a fast-emerging technology in the world. Its applications are endless to create decentralized applications that can perform smart contracts. Clearly, blockchain technology is one of the biggest trends in global IT outsourcing.
The requirement for highly skilled software developers and smart contract developers has spiked significantly in the past 10 years. With the ever-rising demand for blockchain professionals, global outsourcing for blockchain has expanded worldwide.
7) The Continued Rise of Edge Computing
Edge computing has been on a steady rise in the last decade. With the significant increase in popularity, it is hard not to acknowledge Edge Computing as one of the most popular trends. Results show that around half of all developers have Edge Computing on their minds for the future.  Now more than ever, Edge Computing is combining with machine learning and artificial intelligence to make previously unthinkable feats possible.
8) Shift Towards DevSecOps
There has been a noticeable trend in the shift towards DevSecOps. DevSecOps is an abbreviation of Development, Security and Operations. Here's more information about DevSecOps.
DevSecOps are experts in integrating security and building robust applications during the entire software development process. The best DevSecOps experts are fluid in a variety of coding languages like Python, Java, and many more. These professionals aim to help reduce overall expenses, handle changing customer needs and work on enhanced communication between team members.
Also, read the blog on Prompt Engineering in Software Development
Best Countries to Outsource Software Development
1) India
There are many reasons why India is the hottest destination for software development outsourcing. With companies like Infosys, Wipro, IBM, Dell, Samsung, Apple, and Microsoft established in India, it has firmly established itself as a tech country in the world today.
As India is the second most populated country in the world, there is plenty of human resources and untapped potential. For many reasons, India is the global choice for outsourcing. Cities like Ahmedabad, Mumbai, Bangalore, Pune, Delhi, Noida and Hyderabad are hotspots for software development.
2) Mexico
When companies are looking to outsource their software development needs, Mexico is one of the destinations that comes to mind. A quickly advancing environment and a highly competitive industry make for plenty of opportunities when outsourcing to Mexico.
Previous language barriers are no longer a challenge, with a large amount of Mexico nationals fluently speaking English and other common international languages.
3) Ukraine
Ukraine is one of the fastest developing countries in all of Europe to outsource software development. The focus on Information Technology and higher education have significantly helped put Ukraine on the map for top-quality professional services at reasonable prices.
Even though Ukraine may be located far away from tech giants like Silicon Valley and India, it has been able to stay updated and keep up with international trends. There are plenty of software development outsourcing companies to work with from Ukraine.
4) Poland
Poland is a favorable country for software development outsourcing for many reasons. Firstly, the currency exchange value is lower in Poland, leading to lower average costs for projects. Nonetheless, the quality of expertise in Poland is world-class. Information Technology and Computer Science find much interest in Poland from young scholars, and the country produces abundant high-quality talent every year.
Since outsourcing is gaining popularity in Poland, you can find a professional software development outsourcing or IT outsourcing company in Poland that can easily match your requirements with quality performance.
5) Argentina
Argentina is a fast-growing economy with plenty of software development talent on offer. It is not difficult to find a highly qualified professional software development agency that undertakes software development outsourcing. There are plenty of opportunities in Argentina for software development and mobile apps development.
The Argentina government is highly supportive of the skill development and education of its population, resulting in well-rounded domain experts. So, here, you should be able to find ample companies to outsource your software development projects.
Conclusion
The field of software development outsourcing is becoming more popular worldwide thanks to its many advantages. There are many destinations to look for when it comes to where to outsource your development needs. Countries like India, Poland, Mexico have an abundance of local talent.
Software development outsourcing can have many benefits for your organization. It can help your organization save revenue, increase performance and manage risks effectively. So next time when you have any requirements for software development, try considering to outsource your requirements to one of the best software development company.
Frequently Asked Questions
What is Software Development Outsourcing?
Software development outsourcing means delegating out projects to other third-party software development companies. This can be an external agency, freelancer, or a third-party company.
Why Software Development Outsourcing is Good for your Business?
Software Development Outsourcing can be beneficial to your business as it the following benefits: Access to the Skilled Workforce, Emphasizing Core Business, Cost Savings, Reduce Time to Market, Minimize Risks.
How to Pick the best Software Development Company?
A) Check the Company Portfolio & Track Record
B) Ask About the Project Approach, Technology, Testing
C) Consider Security and Safety Issues
D) Compare Offers
E) Clarify the Contract Terms
What are different Software Development Outsourcing Models?
1) Location-based models: Onsite / Onshore, Nearshore, Offshore.
2) Relationship-based models: Staff Augmentation, Managed & Dedicated Team, Project-based.
3) Contract-based models: Time & Material (a.k.a T&M), Fixed price.
Software Development Outsourcing Trends
Growth of AI, Increase in Cloud Computing Services, High Demand for Cybersecurity, The Hype Around RPA, The Upward Trend for IoT Technology, Extensive Rise of Blockchain Services, The Continued Rise of Edge Computing, Shift Towards DevSecOps.
Best Countries to Outsource Software Development
India, Mexico, Ukraine, Poland and Argentina
Social Hashtags:
#itoutsourcingtrends #softwaredevelopmentguide #softwaredevelopmentoutsourcing #itoutsourcing #itrends #softwareoutsourcing #outsourcesoftwaredevelopment #countriestooutsource #countriestooutsourcesoftwaredevelopment #devsecops #outsourcingtrends #softwaredevelopmentoutsourcingmodels #outsourcingmodels #howto #softwaredevelopmentcompany #business #reasonstooutsource
Software Development Outsourcing Guide: INFOGRAPHIC