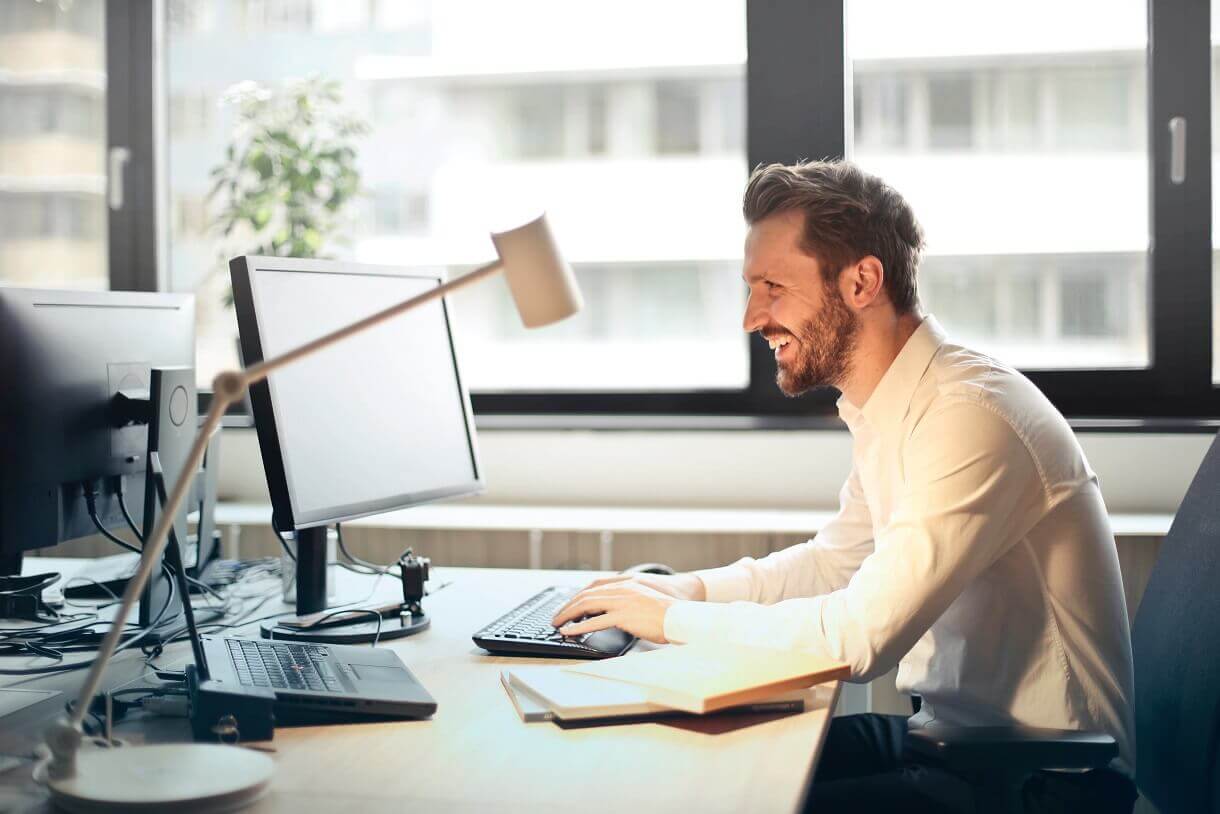 Today, Smartphones use 2 out of every 3 minutes of digital data which is roughly 67% of the total time that people spend on the internet on mobile applications. This mobile-first phenomenon is the reason for companies to venture into outsourcing mobile app development. Companies with websites are now trying to benefit from mobile apps by developing their own apps. And what better way to do that than by outsourcing the mobile app development process? According to research on global outsourcing conducted by Deloitte in 2016,
59% businesses consider outsourcing a cost reducing tool.

47% companies claim to solve their capacity problems through outsourcing.

The IT sector has the highest outsourcing rate, peaking at 72%.
Many mobile app development companies, be they iOS or Android, or Windows, choose to outsource mobile app development rather than opt for an in-house team. The reasons might vary. However, once the decision is made, the company has infinite options to choose from where outsourcing mobile app development is concerned. You can be a founder of a start-up. Or, you may be working for a large company as a mobile app developer. As a programmer, it is in your best interest to find the most efficient way to build an iOS or Android app.
You may face the problem of hiring software programmers in-house. But, you may not want to waste company resources such as time, effort, and money to hire new in-house software programmers for a single project. You won't know if your app will be a hit or flop in the market. Isn't a waste to hire in-house developers when you might have to fire them all in six months' time if the app doesn't take off? The market volatility in iOS app development or Android app development is enough to make anyone cautious.
The most likely solution is outsourcing mobile app development to a Dev team. Many of you might think, "Been there, done that!", but hear us out. It didn't work for you the first time around because you didn't do it right. Mostly, all companies are now outsourcing software development in a number of ways. Mainly to save insurmountable execution expenses and to attract versatile talent that can enrich their app-building process and to provide much-needed support to the product.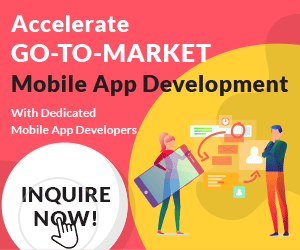 BranchOut, BaseCamp, GitHub, Slack, Fab, Klout, etc. are some of the companies that have already hired remote app development teams to work with them. And these are just the bigger and most notable ones. There are thousands of smaller companies that have relied on remote software programmers to develop and support their mobile apps.
The most notable reason for outsourcing is its cost-effectiveness and access to a large pool of software developers. The reasonable project packages can fit within your budget. Lay down the project timetables while adhering to an agreed budget. Without running a huge overhead, you will end up with a product that you can be proud of. And all this while staying within your budget. When you consider annual costs, finding a remote mobile app development team is the best solution.
According to a report published by A. T. Kearney Global Services Location Index – 2016,
Pros of Outsourcing Mobile App Development
If you are still skeptical about the process, here are the pros of outsourcing mobile app development broken down for your understanding.
The app development process requires countless elements with seamless integration that work smoothly. There are many experienced firms that have long-standing expertise in the matter.

By outsourcing mobile app development, you can benefit from extensive expert knowledge. This will guarantee the delivery of the best results.

Another major benefit is the extensive market research involving the intended masses. This is conducted to affirm the success of the app development product.

Cost-effectiveness is another advantage. While an average app costs $150,000-$450,000 to build, outsourcing can reduce the cost to $10,000-$80,000.

Other benefits include resource management as well as end-to-end services and providing technical support. These continued services can help the company add new features later on or do patch repairs when necessary.
With the right marketing plan, a company can showcase their app and solidify its success.
How to Outsource Mobile App Development
Here are some easy steps to help you make the right choice for outsourcing mobile app development.
Get To Know Your Product Correctly
This is an obvious one. It is essential to identify whether your project is a highly technical one and encompasses a core element of your business. You may want to look at it this way. If you associate yourself with a technology-oriented business, you will surely have in-house app developers of your own. However, if you are a travel agency, a health care institute or a sports equipment manufacturing company or some other, there is a very small chance of you having your own dedicated team of mobile app developers and programmers. It will make more sense to you to hire a remote mobile app developer who have a better understanding of the industry and will get the job done expertly.
Are You Developing A New Product, Or Supporting An Existing One?
This is an important aspect of mobile app development outsourcing and many companies often don't pay much attention to this fact. This is a primary reason why companies fail in their quest to find a solution for their iOS app development or Android app development or Windows app development problems. If you are building a brand new product, read point#1 carefully. However, mobile or tech centric companies are not the only ones in need of software programmers and mobile app developers. If you have a website, and you need a remote Dev team to build a mobile app for it, or if you have an Android app and want to opt for an iOS app development, then outsourcing the process is the fastest, easiest and cost-efficient method.
Risk Mitigation for Mobile App Programmer Outsourcing
Once you identify your need to outsource your mobile app development needs, the next right step is risk mitigation. You NEED to identify the risk and disadvantages that can arise from outsourcing. Generally, the most common risks are:
The programmer / mobile app developers can get lost or may not have a specific direction to work on it, this is the most common risk that can derail the whole project. Without a proper sense of direction and task appropriation, programmers can easily be lost.

Developers can delay the project and delivery of the product. You will be virtually blind to the development process and won't know about the delayed delivery or the problems that have caused it.

Your product will not be the high-quality product that you were hoping for. Without any power to oversee the app development directly, this is something that you will not be able to control.

Many remote Dev teams are not good at communication or adept at customer-client relationships. Moreover, you may have to choose app development team, which is geographically on a different time zone as yours. This can further hinder the communication.
However, if you identify the risk beforehand, you can eliminate 99% risks. Here are some finer points on how to find the right mobile app development team.
Need Help While You Outsource Mobile App Development ? Contact us Now.
Finding a Right Mobile App Development Team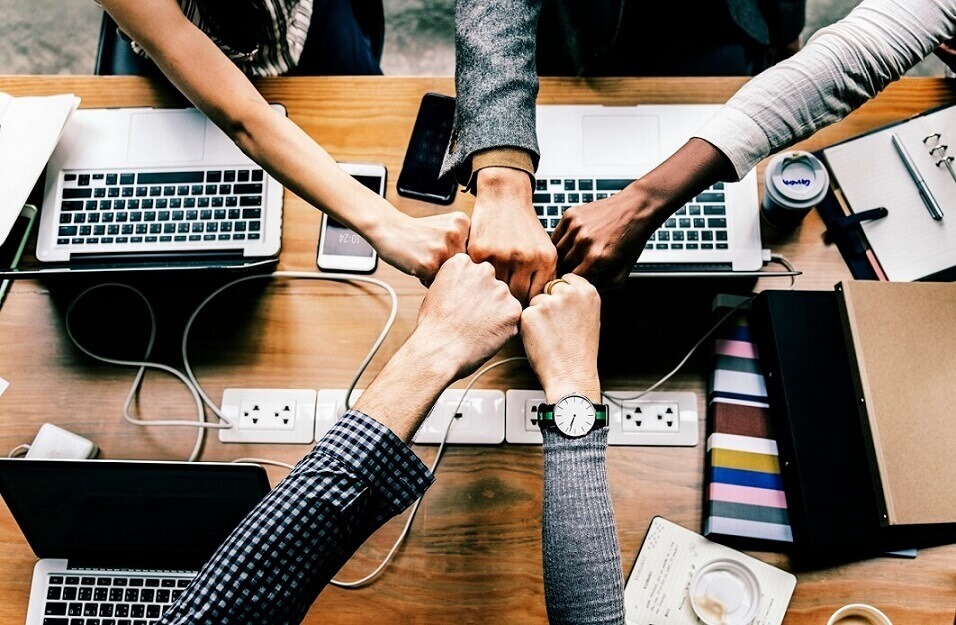 The process of finding an expert mobile app development team is not such an easy task. The complications often give rise to disappointing experiences for companies, because they often forgo the risk mitigation. All you have to do is find the right team that will deliver. I have compiled a list of tricks of the trade that can help you make a wise choice.
Hiring Remote Freelancers
Don't even think about it! There are many stories on how individual freelancers disappeared in the middle of app development process. The solution is to opt for expert app developers team from an offshore mobile app development company, which may be slightly costlier, but will be worth the price in the end. There will be lower risk of project abandonment and you will get an app which you are satisfied with.
A Mobile Development Company Should Have An Exemplary Brand
Higher price doesn't always mean a high quality product. When you are outsourcing app development, ensure that the firm you choose have an established brand with its own social image, social media page, higher fan following, blog as well as a valid SSL certificate. All these things guarantee that if they make a mess of things they will lose as much as you. Firms with a public standing do their best to deliver the best result possible.
Ask For Reviews
Make sure to ask the mobile app development team if they have reviews on websites, such as Clutch, Goodfirms, etc. Read all their reviews. Do your own research before contacting them. Ask for references and talk to their past customers.
Relevant Experience in Similar Domain or Market
This is extremely important for great results. If you are building a healthcare mobile app, development team should have a working experience for creating similar solutions. This gives an edge to you and saves a lot of time in explaining the subject matter to development team as they will be somewhat familiar to the industry.
Consider Their Tech Expertise
Today, React Native seems to be the best option for cross-platform mobile app development in terms of price, speed and quality. If you want to build iOS Apps or Android apps or Windows apps, ensure that the mobile app development team you select have working experience with these technologies. Ask for previous work projects on similar lines and examples.

Don't Hesitate To Ask About Security
Ask them about the location and ownership of code during the process. Most developers use GitHub and BitBucket. Ask them if you will be able to access the code during development. A trusted and reliable mobile app development team will definitely provide you access.
Now that you know what to look for, you can start your hunt. Finding the perfect mobile app development company is not as much work as you might think so.
Lay Down the Groundwork
Once you find the right team for you, your work doesn't end there. You won't be able to tell them to just get to work. You will need to guide them and provide information about onboarding process. It can take some time. One of the good things about outsourcing mobile app development is a direct approach. Instead of unstructured communications and irrelevant office meetings, you can prepare the specifications and share it with your development team. This will clarify your product vision. Your Dev team will greatly benefit from that. Product specifications may include:
Project description
User flow / user path
Screens and features
Wire frames and other design specifications (Pixate, Fluid UI, InVision)
Tech stack for your mobile app
And so on…
Overseeing VS Micro-Managing
Once you have send out the specifications and signed the contract, now what? The trick is to oversee and not micro-manage the tasks. Don't be one of those people who want to Skype their developers every day. Let them breathe and do their job without breathing down their necks. Constant interference might distract them. Deadline might not be met. You can instead ask them for a daily written report. This can include the progress update and percentage, what was done that day and any roadblocks and complications.
Releasing the Mobile App
After the mobile app development is completed, it is essential to test your app before the final launch. If you don't have any knowledge about how to release your app on the Google Play or the App Store or Windows Store, your mobile app developer will help you with that. Let them know before-hand and they will arrange for that. As experts in the field, they have done it many times and will be happy to do that for you.
Conclusion
Businesses have embraced mobile app development outsourcing as it is the biggest growth accelerator. Small to medium-sized businesses can especially benefit a great deal from it. In addition to being cost effective, it offers great productivity with lower risks and better time management options. All you have to do is pick the best mobile app development company. By keeping above points in mind, I am sure you will be able to choose the best mobile app development company, which will prove to be a beneficial to you. Let me know if you need any help here?
Outsourcing can help companies know who are the best in the field and who are compatible with their work ethics, which can help them with future hiring. Without hiring any extensive in-house team, companies can have all the advantages of the mobile app development by outsourcing.